Cuckold Husband Video
TOP CUCKOLD PAGES
Cuckold Pages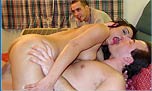 Please Bang My Wife
ARCHIVES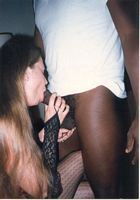 She Cuckolds Me
I am forced by my love to find men online to please her. - Wimp Hubby
Monday, February 26, 2007
The Way We Cuckold
Friday, February 23, 2007
Am I a Cuckold ? - My Wife & Mike
Monday, February 19, 2007
What I did to my Husband ...
Thursday, February 15, 2007
My Wife Jackie
Sunday, February 11, 2007
Cuckolding Result from Strip Poker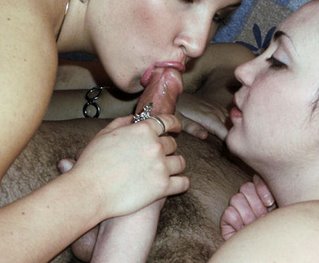 Hi,

I'm Carl and my fiance's name's Emma and we're in our 20's and from the UK.
Our cuckold story started when I invited my friend Chris and his girlfriend
Julie over for dinner one night.

I'll fast forward to the late evening when we had all had a few drinks and
Julie suggested we play strip poker, to witch we all agreed.
after about 20 mins Julie was down to her panties and bra, I was in my
tshirt and boxers, my fiance was in the lead and had only taken her socks
and t-shirt off so far, and Chris (who has a pretty good body I must admit)
was sitting there in just his socks and tight boxers.

Chris lost the next hand and instead of taking his socks off as you would
expect just stood up and pulled down his boxers, then strode off to the
kitchen, big dick swinging away to get more drinks.

I couldn't help but notice Emmas eyes fixed on that big swinging cock as he
walked back in carrying beer. "Fucking hell Julie your a lucky girl" she said and laughed.
"You want to see it when its hard" Julie said laughing too. This banter went on between the three of them as the game went on and pretty soon we were all naked except Emma who won and still had her bra and panties on.

Luckily no one was paying much attention to me when I shyly had to take my
boxers off under the table so no one would see my little dick which was
getting quite hard. By this time Emma was pretty drunk and asked Julie if she would mind if she
sucked her boyfriend's cock and started giggling. She didn't so much as look
at me until Julie said "go ahead". Then she gave me a half smile and dropped
to her knees infront of Chris. Even though he was drunk it didn't take him
long to get hard, especially when Julie joined in by sucking his balls.

At one point Julie asked me why I wasn't joining in "he's emmbarised of his
little prick" Emma said between mouthfulls of Chris' cock. They all thought this was really funny.
I put my trousers back on watched as the three of them had dirty sex. At one
point Emma was licking Chris' arsehole (SOMETHING SHE'S NEVER DONE TO ME)
while he screwed Julie.

I managed to take a few pics of the whole thing on my phone camera.(Emma's the
chubby one). I reckon Emma must have cum on his fat cock at least three times really
noisely, before he shot his load all over her arse and back as he was doing
her doggy. After Chris and Julie had left, me and Emma went to bed and Emma sucked me
off until I came in her mouth (which didn't take long), but she did it with a
lot less enthusiasm than she had with Chris.

Since that night we haven't seen Chris and Julie and Emma won't talk about it
unless she's had a few drinks and is feeling horny then i'll ask her
questions like "bet you had Chris' fat dick in you?" and "did you like the
taste of Julies cunt on his big cock?" while we screw. This useually gets
her horny enough to masturbate to orgasm. (My cock isn't enough to make her
cum).

Hope you all like the pics and feel free to send me your comments

carl-1975@hotmail.co.uk
.
Friday, February 09, 2007
She's Flirting with a Younger Man
Monday, February 05, 2007
She Finally Cuckolded Me
Friday, February 02, 2007
My Cheating Wife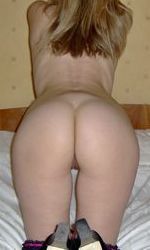 HotWife Janice
I spend alot of time online chatting with and then meeting other men
Cuckold Links

Blogs/Sites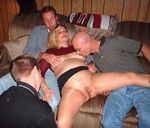 Cuck Images
I am listed on:
© 2004-2019 CUCKOLD VIDEO CLIPS