Cuckold Husband Video
TOP CUCKOLD SITES
Cuckold Pages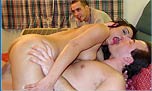 Please Bang My Wife
ARCHIVES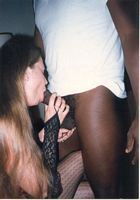 She Cuckolds Me
I am forced by my love to find men online to please her. - Wimp Hubby
Monday, April 28, 2008
My Wife's First Black Cock
Friday, April 25, 2008
My Girlfriend Went "2" Rounds !
Monday, April 21, 2008
My Wife & Her Lover on Vacation
Friday, April 18, 2008
MiamiMark - His Girlfriend Nat !!
Monday, April 14, 2008
More From the Eastern Pennsylvania Cuckolds
Friday, April 11, 2008
Jane's decided we're going to meet a new guy!
Monday, April 07, 2008
My Wife and My Story
Friday, April 04, 2008
Eastern Pennsylvania Cuckolds !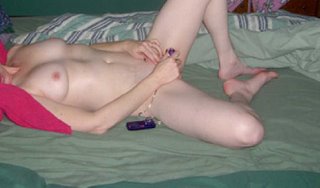 I have always wanted to write here but I was unsure of what constituted a 'cuckold'. I like pleasing my wife, but it has nothing to do with humiliation/domination/etc. I don't think there is anything more erotic than seeing a woman in ecstasy. I figure four hands are better than two, two mouths are better than one… etc.

My wife doesn't go looking for it, but there are times when fantasies in my head have to turn into reality, and so I pursue them.

I remember one time when we got a babysitter and we were able to go out and dance. Now I love to play pool and I had a favorite place to go to that we could dance, yet play pool when I wanted to.

When we first got to the bar there was an open table out of the 3 tables in the back room. I am not the best pool player in the world but I do like to play for money when I have the chance. I walked in, broke out one of my prized possessions, my Muchi, racked up the balls and waited for a challenger. My wife stood around and watched me play a few games as I kept winning on the table. After my 5th win or so she told me she was going to grab a fresh drink and get a table by the dance floor. About a half hour later I finally lost a game so I went out to sit with her a while until it was my turn back on the table.



Now my wife had on a gorgeous baby doll dress that came half way above her knees. She had panty hose on and a pair of flats on her feet. A song came on and I asked her to dance. About a minute into the dance my wife kicked off her shoes to the edge of the dance floor. Unbeknownst to her she ended up hitting someone that was standing on the edge of the dance floor. After the song was over I knew it was just about my turn to get up on the pool table so I told her to grab her shoes and that I was going to go back to play pool for a while. I saw her, out of the corner of my eye, walk up to get her shoes and a guy had handed them to her. I went in to play pool and about 15 minutes later I came out of the pool room to get another beer and saw this man sitting with her talking. I grabbed my beer and went back to play pool. I ended up losing a game that required me to buy my challenger a drink so I went to the bar to get what he wanted as he racked up the next game. I looked over to where my wife should have been sitting and I noticed she wasn't there. I walked further into the bar looking for her and she was dancing with the guy she hit with her shoes. It was a fast dance, nothing abnormal, but they were dancing enough that they didn't know I walked up to the table. I grabbed a pen and wrote on her napkin "Taking him home?"

I then gave up the table and sat on the back corner of the bar to watch her reaction when they sat back down. Now my wife doesn't have very good vision in dark places, like a bar, so she didn't know I was watching her. When she sat down, she saw the note and started chuckling to herself. The guy had asked her what she was laughing at and she showed him the napkin. He looked a little puzzled and she ended up whispering in his ear what it meant. He got a surprised look on his face and said to her "I have read about that stuff in 'Penthouse Forum' but never thought that stuff really happened".

Now understand, this guy knew she was married, and her husband was in the bar but he had no idea who I was. Obviously this guy didn't see us dancing together. I was, at this point, intrigued. I ended up coming around to the closer side of the bar and just sat there and watched. My wife didn't even know I was there. I ended up watching them get closer. They ended up moving their chairs closer, facing each other. After about 15 minutes, I saw him start rubbing her legs, calf to knee. She then got up and excused herself to go to the ladies room. About 2 minutes later she came out and right before she sat down, she handed him her panty hose.

I guess this guy got the hint because within a few minutes he started rubbing her leg again, but this time he started rubbing her thigh. I sat there, totally turned on. I knew my wife was sure I was watching from somewhere, she just didn't know where I was. After a few minutes I saw his hand go up her skirt. This had me with a raging hard on at this point and within minutes he was finger fucking her right there in the bar, in full view of anybody that was paying attention. Amazingly, most of the people in the bar were too busy to even notice but I was having a ball. I loved watching it. He must have finger fucked her for at least 4 or 5 minutes. He then pulled his hand back and licked his finger and asked her back out on the dance floor to a slow song.

I watched them dance, and as they danced, he was grabbing her ass and feeling her tits. At one point he even started finger fucking her again on the dance floor and it amazed me that nobody noticed but me, maybe because it was a slow dance and they were to close to each other. After a while I saw her grab his crotch and started rubbing it. This was my sign that I should introduce myself after the dance was over.

When they were done, I grabbed my cue and came over to the table and asked "Who's your friend?" She replied "He saw your note and is interested". I then told them there is no point in staying in the bar when we could do a lot more at home. As he went to go get his things I asked her if she was ok with him following us home and she ride with him and she said it was fine. I have no idea what went on in the car, if anything, on the way back home. He did stay right behind me so I think they didn't do anything but talk. She may have dick teased him a little bit by showing off her pussy while driving, or maybe even playing with herself on the way home but that was probably it. I have to remember to ask her about that one.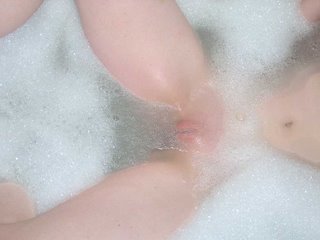 Once we got home we sat down in the living room for a bit but he seemed a little anxious. I figured I would come up with an excuse to leave the two of them alone so I said I was going to walk down to the 7-11 to get a pack of cigarettes. I didn't need cigarettes but I pretended to walk out the back door, closed the door, and then snuck back into the dining room without them knowing I was there. I crawled underneath the dining room table to watch what would happen.
It didn't take him much time to get moving. By the time I got under the table he already had her laying back on the couch and kissing her. The baby doll dress buttoned from the top to the waste and he started unbuttoning it. I then watched as he started sucking on her nipples and sliding his hand up under her skirt. I almost came in my pants when I heard her moan really loud as he shoved his fingers into her pussy. This was just about all I could take so I snuck back to the back door and opened it, came into the room, and they didn't even move. By the time I got back he already had her dress up and he was sucking on her clit while fingering her pussy. As you will see in the pictures, my wife has what I call "The 3Ps . . . Perfect Pink Pussy".
I sat down on the love seat and watched for a while as he made her cum for the first time. After about 10 minutes, and three orgasms, I knelt down and started sucking her nipples as he kept taking care of the southern end. My wife takes a while to reach her first orgasm but after her first, she has multiple orgasms fairly easy.
After a while she took her hand and lifted his face up and asked "Can I see your cock?" He then stood up and started unzipping his jeans. My wife has a slight fetish, if you can call it that, of a guy pulling off his jeans and briefs and seeing a cock just fling out due to the stress of being confined. She got her wish this night because he went to pull both his jeans and boxer briefs off at the same time and as soon as it passed his cock, it flapped up so hard that it made a smacking sound against his stomach.
At this point I backed off, back to the love seat. He was about the same size as me, 8 to 8.5 maybe. As she stared intently at it she slowly sat up and put her hand underneath his balls and looked up at him and said "This is nice". He closed his eyes as she started to tease him. She took one last look at him to make sure he didn't know what she was doing and suddenly stuck his cock in her mouth. The moan that came out of his mouth, I swear, could have been heard a block down the road. I let her suck him for a few minutes before I started to get undressed. Another of my wife's fantasy things is watching guys jerk off so I sat on the couch and slowly started playing with myself as she watched from the corner of her eye. It took every fiber of my being to not jerk myself off as she took her free hand and started finger fucking herself. After a minute or two of this my wife started climaxing again, repeatedly.
She then got to the point of oblivion, and when this happens, she needs to just sit back and relax for a few minutes. He sat down on the couch alongside of her, stroking his cock while looking at her. I was doing the same. After about 5 minutes she told him to lie down on the floor and he did as he was told. I moved over to the couch to watch and she started sucking on his cock again. Now my wife was a virgin when I met her and she has never had intercourse with anybody but me. We have had oral threesomes and foursomes but I hadn't been able to convince her to go all the way. After a few minutes of her sucking his cock I came up behind her, as she was in the doggy style position, started licking her pussy. After a minute or so she took his cock out of her mouth and yelled at me to fuck her. I came up behind her, put my cock on her ass as if I was going to fuck her and I whispered in her ear "If you want to get fucked, it's not going to be my cock that does it".
I so wanted to see another man's cock in her pussy. I wanted to see the 'perfect view'. She was going wild. As she was sucking his cock I continued to finger fuck her pussy. I don't think I have ever seen her squirt as much as I did at that point. The floor was soaked. She got to the point she needed to be fucked and I heard her say to him that she wouldn't fuck him but she wanted him to suck her clit while she rode my cock. I heard him say "Absolutely!"
She then jumped up, surprising me, and threw me down on the floor. She squatted close to my cock and waited for him to get into position. She said "I want you to see what my husband wants to see" and she put his face 4 inches from her pussy as she lowered herself onto my cock. As she lowered herself onto me I felt her contract multiple times as if she had a muscle spasm. By the time she got all the way down she started screaming with a climax that was unbelievable. She, again, squirted all over the place and this guy couldn't get enough. After about 30 seconds her climax settled and she started leaning back so that he could lick her clit. For about the first minute or so she didn't move, she just let him lick her click. The feeling I experienced while this was happening was unbelievable. She wasn't moving up or down but feeling her tense off and on with my cock inside of her almost made me blow. She then slowly started moving and I told her to move slowly and she did.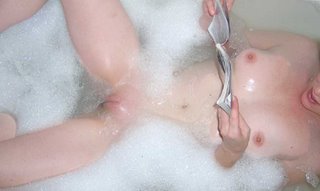 My wife knows my signs. She knows about 5 seconds before I am about to cum and she knows when to stop. She played this for a few more minutes while he was sucking on her pussy with my cock inside her. She knew I was about to blow and asked him "Do you want to see him cum inside of me or on me?". He told her, I want to see him cum all over you!
That was all he needed to say because she started squirting all over the place. She knew I was going to blow at that point so she laid back, grabbed my cock, and started jerking me off. It was one of the most intense orgasms I have ever had. She was laid back on me and my cum shot all the way up to her face. I swear that it lasted no less then 10 seconds. As I was cumming all over her I saw him stand up and he started jerking himself all over her chest and without either of us touching her, my wife started climaxing again, the intensity was incredible. I then wrapped my arms around her as she was laying back on me and I felt a river of mixed cum all over her abdomen and chest. I then grabbed her hands to rub against herself so that she could feel how much come was all over her. As I was doing this, he started going down on her one last time and within seconds she had her final, intense, orgasm.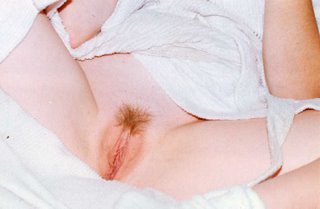 I wish I would have taken his number down because we never ran into him again.

Sorry I have to block out her face but we are very well known in our area. I feel comfortable, for the most part, posting this because nobody we know would ever think we have done anything outside our marriage....... Use whichever pictures you deem fit. If we get a good response, we have more stories to tell. We are in Eastern Pennsylvania. Our initials are C & R. - Cuckeastpa @ aol.com
HOTTEST CUCKOLDING SITE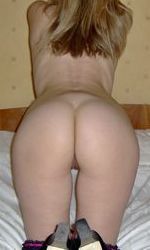 HotWife Janice
I spend alot of time online chatting with and then meeting other men
Cuckold Links

Blogs/Sites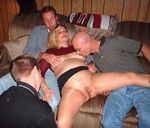 Cuck Images
I am listed on: