Cuckold Husband Video
TOP CUCKOLD SITES
Cuckold Pages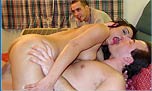 Please Bang My Wife
ARCHIVES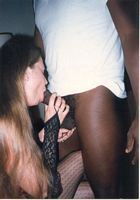 She Cuckolds Me
I am forced by my love to find men online to please her. - Wimp Hubby
Thursday, February 26, 2009
Hot Wife Gina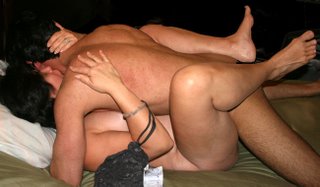 Hi there. Here's an attached story from a recent encounter my Hot Wife had. Two pics from the encounter also attached. Hope you can post it!

email: gina19602 @ yahoo.com

"Oh God. I love how your cock feels."

Moaned my wife while Mark, 23-years-old and 26 years her junior was on top of her, pushing his long cock deep inside of her. Mark chuckled and continued to fuck her while she moved her hips up to meet his deep thrusts.

She was loving it. There they were in our bed, the same bed I woke up in that morning, and my wife was fucking Mark with the eagerness of a teenager. She had already had one screaming orgasm and she was quickly moving toward her second.

I moved around the familiar surroundings of our bedroom, camera in hand, while clicking pictures of the intense fucking my very hot wife was getting. My cock was as hard as a rock and why shouldn't it be? Here was my wife of 19 years, lying in our marital bed, legs open and drawn up while a man we had met only an hour before was fucking her with an energy that only a horny 23-year-old could have. His long cock was giving her enormous pleasure and she was letting him know: brash and wanton with desire, a true hot wife in every sense of the term. She had me so aroused I couldn't wait until they were done and he left and I could (finally) have a turn.

But I knew the rules we had agreed to: Wifey gets to fuck and I watch and then when her lover leaves I have my chance. I do not fuck other women because she doesn't want me to. It is instead my job as a cuckold husband to find the men she will fuck from various adult websites, to show them to her and if she approves to set up the meeting. I get to be present when she gives them her pussy, a pussy these young men gladly accept because it's attached to a hot, married woman. Sometimes I take pictures, sometimes I watch. On occasion I join in so that my wife can have an MFM experience. Afterward she lets me eat her well fucked pussy while she moans and tells me how good her lover fucked her. I then fuck her to a final orgasm of the night.

She especially loves for me to eat her pussy after another man has fucked her. It makes her feel that she is in charge and that she's being worshipped for being a hot slutty wife. I love it too. Her pussy tastes extra sweet after she's been fucked, as if her sex juices have been fully released. It's an extra-heady aroma that makes me want to eat her more and more. We don't do the "creampie" thing, as all her lovers must wear condoms for safety reasons. I just get to taste how excited my sexy wife has gotten from another man's cock and the taste of her sex is incredible.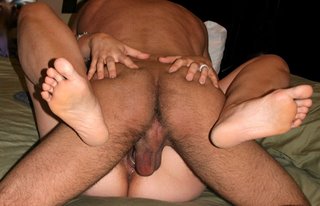 It all began about 9 months ago when my wife of 19 years and I met her first extra-marital lover. She went to this meeting not sure if she would go through with it and left wanting for more. Since then she has had ten lovers who have all been greatly satisfied and have satisfied her in return. Now it was Mark's turn.

"Oh God, I'm going to cum again" she moaned while she frantically fucked back against Mark's dick. He began to fuck her even more furiously, causing her to have a second screaming, arms flailing orgasm of the night. She was spent but Mark wasn't. She wasn't going to leave him hanging.

"Here, lets get this off" she said while gently removing the condom from his stiff dick "let's see if you like this"

She practically swallowed this young man's cock.

Mark began to moan with pleasure and gently stroked her hair while she gave him the blow job of his life.

"Oh, don't stop…so good" he said while she made love to his dick with her hot mouth.

Wifey began to alternate between licking his balls and sucking on the head of his cock. It was too much for him as he began to stiffen. She quickly clamped her lips around his cock and began to suck him deep into her mouth. Mark couldn't hold back any longer and he exploded in her mouth. My hot wife swallowed every last drop.

After Mark left it was my turn. I climbed between her legs and began to feast on her used pussy causing her to let out a low moan. She wore one of those self-satisfied smiles of a woman who has her man under control. She does. I felt privileged to be tasting her hot pussy, grateful to have a wife who beds so many men and who does it so well. But most of all I feel absolute dedication for this woman who has the freedom to fuck whomever she wants whenever she wants. I'm grateful to be able to share her hot pussy with her many lovers and I know I'll continue to please her in as many ways as I can.
OLD ORIGINAL CUCKOLD ARCHIVES
Sunday, February 22, 2009
First Time Posting
Thursday, February 19, 2009
My Wife's Boyfriend
Monday, February 16, 2009
In Pursuit of Becoming a Cuckold - 2
Thursday, February 12, 2009
In Pursuit of Becoming a Cuckold
Sunday, February 08, 2009
Charlene and Big Mike continue (7)
Thursday, February 05, 2009
While Hubby is Away - 6
Sunday, February 01, 2009
While Hubby is Away - 5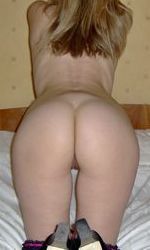 HotWife Janice
I spend alot of time online chatting with and then meeting other men
Cuckold Links

Blogs/Sites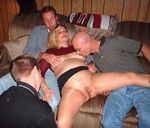 Cuck Images
I am listed on: