Cuckold Husband Video
TOP CUCKOLD SITES
Cuckold Pages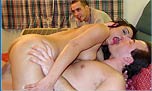 Please Bang My Wife
ARCHIVES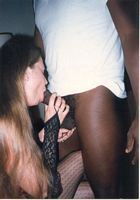 She Cuckolds Me
I am forced by my love to find men online to please her. - Wimp Hubby
Friday, February 29, 2008
MiamiMark - Cindy's Next Adventure
Monday, February 25, 2008
Our First Time
Friday, February 22, 2008
MiamiMark - Cuckold Husband
Monday, February 18, 2008
My Wife - Did She Cuckold Me?
Friday, February 15, 2008
My Horny Wife
Monday, February 11, 2008
Husband Takes his Lovely Blonde Wife to a Motel ...
Friday, February 08, 2008
Caught Cheating!!
Monday, February 04, 2008
How My Wife & I Got Started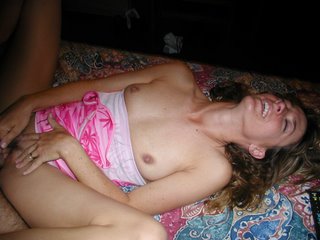 My wife and I came together in a bit unusual way. I was working in TN at the time as a construction superintendent. My ex-wife had left me a few months before and I was still struggling with that a bit because though I guess you would not say we were really happy, we had three kids and I actually never saw it coming. My life was work and talking on net in chat rooms.
I had met a few females that I was interested in but none that really 100% clicked with. One night I got a message from a lady that I had never talked to but the way she started the conversation hooked me for more. I knew something was different right away, she told me she was separated from her husband and the more we talked it was plain she wasn't hiding behind lies but talking openly to me as I was her. We talked on line till I was getting to tired to type so I called her, we ended up talking till about four in the morning.

The next morning I called her as she was leaving for church, so as soon as she got home and fed the two kids she msg. me and I called her. Over the next week I spent over two hundred dollars on phone cards and called her for hours on end. We talked about everything, from silly to stuff to serouise stuff of who we were and where we wanted to go. By the end of the week I knew I had to meet her and she couldn't wait to meet me. Now I knew she was beautiful but her pictures did not show her full body.

I was worried when she saw me she wouldn't think I was good looking enough, or what if she was really disappointed with my average cock. As I drove from TN to Ohio I had a lot of fear in me and yet I knew she was the chance of my lifetime if I didn't fuck it up and right then. I was feeling more like a fuck up in life then a winner. When I got out of the truck I didn't spot her right away but she pulled around and rolled down her window. I walked up and just seeing her my heart was doing flips, I bent in the car and kissed her, that was like those old movies of bottle rockets and red flairs. It was the best kiss and felt so natural of any kiss I ever had in my life.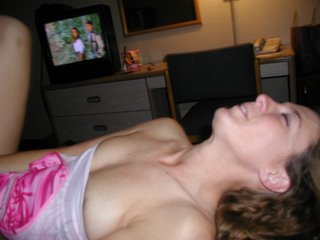 She got out of car and after another long kiss we walked to the gas station to get a soda. I knew the connection that we felt on the phone was with us in person, my fear went away so much I slipped my ring off and put it on her finger. AS I told her, this is because as of this moment your taken for the rest of our lives. When we got back to the room, and we began to kiss. When I began to move the top off, a sliver blouse, I saw the nicest tits I had ever touched, and they were beautiful and my mouth slipped over them to the nipples, nice hard nipples.

I picked one up and sucked it then kissed it lifting it so I could kiss the bottom side. I kissed down that belly liking the feel, soft, like a nice fluffy pillow. I was shocked as I pulled her pants down to see bikini panties, sexy ones. I pulled them down, well I started and she finished, she didn't give me time to explore, she went to the bed laying down on her belly, legs open and I went down between them kissing the butt cheeks, then licking that pussy, it was so wet and tasted so good. I had no idea any woman could taste this good. Soon I was taking my clothes off and rolling her to her back and kissing her whole body as I explored the labia lips, the clit, licking touching feeling inside her till she mumbled fuck me. I didn't need more and my cock slipped inside her, hot, very very wet, so wet the juice was running down my sack.

We went for a half hour then she came scratching me, screaming, and then I had her change postions, to doggie and she soon came again, then back to her back, I don't remember how many postions we were doing, but I came and I was so turned on that I was able to keep pushing in and out and didn't lose the hard on. We kept at sex in one form or the other till ten o clock the next morning and then went out and ate.

Came back and napped together then started again. The weekend was not long enough. Two weeks later I went back and got her and took her to TN with me. We exchanged vows between us using the bible to make our commitment. In TN we watched her first porno together. I took her to her first adult book store and bought her the first toy she ever had. And our life began and its been heaven. The movies helped to open the doors to talking about kinky stuff. I got her on the drive from Ohio to TN to take her top off and we drove the whole distance with truckers blowing their horns looking at those sweet tits. We went to job site and I fucked her in the open in the front seat, while in clear site to a crew working on the next house over.

I drove her to sites up on the mountain and would finger fuck her, pull her top open, even got her naked in a mountain stream when she came around the corner a whole group of guys were fishing on the bank and got to see it all. Damn it was so much a turn on for both of us, we ended up fucking on decks of the old water saw mill on suck creek mountain. At one point I had her with her pants off in my car instead of the company pick up and had to stop at a gas station. The car was a sports car & she had to get out to put her pants on, guys were whistling, mothers were trying to hide their kids eyes, and I was laughing so hard it hurt. Kinky yeah, but it was hot too.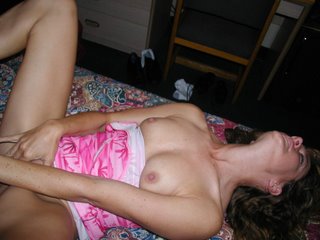 All of these things led her to be a little more open till when I left the construction CO to come to MO and she had to go back to Ohio to make sure kids were going to stay with dad and other business when I suggested she do something as an experience she didn't need to have a lot of pushing to be convinced to do. That is when she went to local gas station and gave the stranger a hand job while he finger fucked her in her ex's car. Interesting too she made sure she wiped the cum all over her ex's car seat.

From that time jacking the stranger off it was easy to get her to do more. She pretended to need help airing up the car tire; a nice young trucker came over to help. She reached up, it was almost dark. She rubbed the front of his pants, she said he didn't pull away but so she unzipped him and sucked him off letting him cum all over her face. Then she went to a phone booth and called me with the cum still drying on her face and gave me the details. While she was going Monday through Friday to the hospital for treatment, she would do things, at least one thing a week for us to share.

Like the day before coming home to me just to fuck, or fucking me that morning before the drive home. Or she would sit in a waiting room waiting on the right moment and flash her pussy at some younger guy. Once she bent over in front of a vending machine and an old guy in his sixties bumped right into her bare ass, he mumbled oh God I'm sorry and went in men's room. She followed him in, he had his dick out getting ready to take a pee instead she knelt down in front of him and started licking and sucking his cock just to see if the old guy could get hard, oh he did, and when he started to cum she backed away, she said it scared cause she thought he was going to have a heart attack.

But like I told her he probably has the best memory of his life and something to brag about to his buddies. Also, she got a maintenance guy to take her in an exam room and fuck her while she held on to the chair. She went home & masturbated with his cum still dripping out of her and sent me the pictures (attached). Some guy was setting up tents for a local carnival & she picked out a young guy & went in and showed him her tits let him feel her up then gave him a blow job. I talked her into doing a cousin she had always had a crush on, but was that time of month so all he got was a tittie fuck and blow job.

As we have went down the journey more experiences have come along, like the black guy who finger fucked her while she gave him a hand job on her bare ass in a downtown book store. I'll close with this, for now anyway, one of the hottest things is when I am there, like we went into a local mall and to one of the stores that sold the nipple rings, she pulled her top open in that store and showed the clerk her nipples and asked him which ones he thought she should buy. You could see that kid of maybe 18 cock sticking right out the front of his pants. Or later different clerk different mall same store chain she asked the clerk to help her get one of the bells loose on the ring. Him holding her tit while he played with the nipple trying to turn the bell loose was a site to see. That poor young man's hands were shaking as he tried to work on that ring.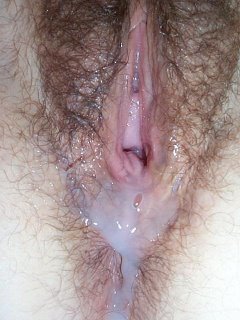 She had to let the nips grow back because the rings kept catching on stuff. But last, when she decided she would get her labia lips pierced, three guys beside myself in the small room, she lay back on the table, pulled her skirt up and spread those legs, each guy found an excuse to touch and somehow fondle her cunt while I watched wanting to fuck her so bad. The younger guy who finily decided to do it found a reason to put his finger up in her cunt to push the skin to the side he said, but he worked that finger in and out of her as the rest of us watched, and when she had a small orgasim he then did his job.

I loved it and sore or not soon as we walked in door we fucked. I say this, my wife knows how to play the role of the best little hot wife in town or the straightest lady you will ever meet. I love her more then all else on this earth and she has done these things for me as much if not more than herself. She is about ready to come home, and she told me this weekend she has decided to try to get a guy when she lands in Chicago before flying home to fuck and put lots of hickies on her tits and belly for me. I hope it works out because I can't wait to have my hot baby home again. - Derek

YEARS OF CUCKOLDING MATERIAL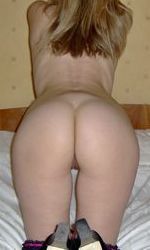 HotWife Janice
I spend alot of time online chatting with and then meeting other men
Cuckold Links

Blogs/Sites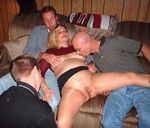 Cuck Images
I am listed on: