Cuckold Husband Video
TOP CUCKOLD SITES
Cuckold Pages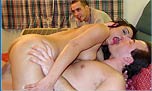 Please Bang My Wife
ARCHIVES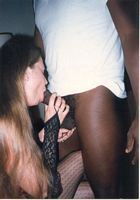 She Cuckolds Me
I am forced by my love to find men online to please her. - Wimp Hubby
Friday, December 28, 2007
Hot Wife Jen - Cuckolding Hubby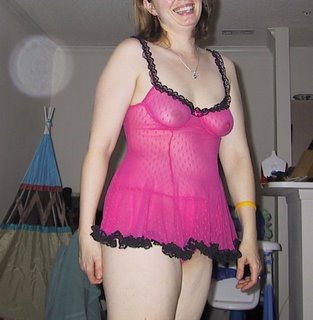 One weekend without planning it all happened and it was great. My husband had his college friend Pete coming to stay with us for a weekend visit. My husband and Pete had gone to college together and I was always kind of hot for his friend. My husband knew this and mentioned that this would be an opportunity to have a threesome and
finally fill my desire to have sex with Pete.

Friday night his friend arrived and we made dinner and watched a football game. I sat on the couch between them and started thinking if I would go for it or not. When the game was over my husband put in a porno that featured two guys with one girl. Both of them started to
tease me and joke about acting out what was going on in the video. What the guys did not know was that the video was getting me turned on. The more I watched the more I wanted both of them. After about 30 minutes I decided to get things going.

I got up from the couch and waked into our bed room and started to undress with the door open. The way our house is you can see into our bedroom from the couch so both of them could see me undress. I put on a pink sheer teddy and stood in the doorway. My husband smiled at me and then looked at his friend. Looks like the wife needs a real good fucking and I think she wants you to help buddy, he said getting up from the couch.

I walked from the bedroom and I dropped to my knees and undid Pete's jeans. Our friend stood in the looking shocked as I started sucking his nice cock and licking his balls. Dam baby it looks like the porno turned you on; he said watching me work on Pete as he took some pictures.

She is great at sucking cock, Pete said. Erick said I want to see you eat her pussy. I got up on a big yellow chair and spread my legs wide apart. Pete stripped off his cloths and started playing with my pussy. I was so wet you could hear my juice as Pete started to finger me. Dam she is so hot I can hear her wet pussy over here, Pete said. Spreading my lips apart with his fingers Pete started darting his tong on my clit. Pete's hands squeezed my breast and pinched my nipples. I got so excited when Pete said, fuck you got some big ole nips on you baby. Fuck her with a few fingers Erick instructed. OOOHHHH I moaned as Pete complied with the request. The situation was so hot. Our friend was not only eating my pussy but was getting instructions! Pete started sucking on my clit and fucking me with two fingers. This sent me over the edge and my body shook with a powerful climax.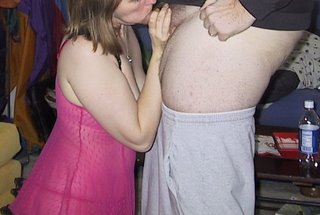 I really wanted more of Pete's lovely cock so I got up from the chair had Pete sit down and dropped to my knees. His cock was fully hard and I quickly grabbed it and started licking every inch.

Oh yes you were right she is a great cock sucker he said to my husband. After working my tongue down the shaft and back again several times I sucked him into my mouth. Jacking him off as tried to get as much of him in my mouth as possible. His cock was much longer than my husbands but not as thick. My husband is a thick 5 inches where his friend is thin and eight inches.

Looking down at me my husband said, suck his balls baby. Opening my mouth wide I sucked his entire sack into my mouth and gently sucked while jacking him off. Oh shit that feels good, our friend said. She is in her slut mode and I need your help to give her a good fucking, my husband said.

At this point I wanted to get fucked by both of them all night. I stopped my sucking and had both of them get on the couch.

The three of us moved to the couch and Pete was on his back with his long thin cock pointing up like a flag pole. I had wanted to fuck him for so long and at last it was about to happen. I moved on top of him sitting on his lap. I could feel his hard cock against my ass as my hands rubbed his smooth solid chest. He reached up and started playing with my tits. You have real nice titties he said.

My pussy was so wet that I was able to get his cock in me with no effort. OOOHHH I moaned as I slowly pressed back getting him in me. Sitting next to us on the couch was my husband. You like his cock in
you baby, he asked and I softly moaned while getting more inches in me. Oh yes it feels so good, I said. Tell me what you like about his cock, he asked. It's so long, I said as I felt it reach my cervix. I can feel her cervix Pete said as I was inching more of him in me.

I had never had a cock go so deep in me before. Pete moved his hands to my ass and grabbed both cheeks giving them a shake. She likes getting spanked, my husband said. Looking in my eye Pete said you want
me to give you a good spanking baby. Yes I whispered. His hands grabbed each cheek real hard and then let go. SMACK SMACK! He quickly slapped one cheek and then the other. AAAHHH I moaned as the swats
made me wiggle and move his cock around in me. Grabbing each cheek in a hand he started moving me up and down on his cock slowly. Giving my ass a smack after every few thrust. OH GOD I moaned as his long cock
slowly pumped in and out of me.

You ready to cum baby, Pete asked. God was I. He told me to go sit a nearby office chair. He came over and before I could react he spread his legs out making mine spread further and then thrust his hips in me. His cock went in deeper and I felt his balls press against my pussy lips.

AAAHHH I moaned as his cock was now pressed all the way in me. Never before had my pussy been entered so deep. What happened next was amazing. Pressing his hips upward he picked me up and lifted me in the
air and pressed his cock in me up to his balls. The he slammed me back on the chair and quickly lowered his hips pulling several inches of his cock out. He would crash down slamming all his cock back into me. He then repeated this very fast several times. God he was so strong. I have never screamed with pleasure so loud during sex before. My tits were flopping around and my ass was warm with the spanking. It was like being fucked on a pogo stick. Bouncing up and down on his cock had me on the edge of climax in seconds. Then he stopped and spanked my ass real hard as he held me in the air. You like my cock fucking you hard don't you baby, he said giving my ass some good swats. Breathing heavy I gasp agreement. You want some more don't you, he asked. Yes please fuck me baby don't stop, I said. Don't ask me ask your husband for permission. What a turn on to ask my husband for permission to get fucked by his friend. Turning to my husband I asked.
Please can I get fuck hard by his cock I begged, I want to get fucked by him so baby I begged. Promise to be a good little slut and you can, he said. I promise to be a good slut, I said.

With that he lifted me up again on his cock and held me in the air for a second or two and then resumed the hard fucking. I moaned out loud as he bounced me on his cock. The room was filled with the sound of me
screaming in pleasure and the thumping of his balls smacking against my pussy. YEA YEA AAAAHHH I screamed as I started cuming. I made so much noise that I am sure people down the street could hear me. Pete lifted his hips upward keeping his cock all the way in and he wiggled from side to side. This pressed my clit against his body while I was cuming and made me cum again. I have never ever had this happened
before! It was my first ever double. My body was shaking out of control as I reached a new level of pleasure. Dropping forward onto Pete I felt spent.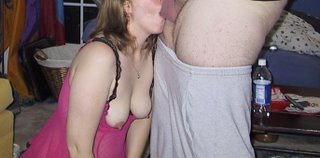 I rolled off and back into the middle of the couch. My husband brought me a glass of ice water as I rested trying to catch my breath. Pete moved his cock to my face and I started licking. She is tasting herself, he said as I tasted my cum. My husband watched while playing
with my breast. Your husband is going to fuck you from behind while you suck my cock, Pete said.

We moved into position with Pete standing next to the bed and my husband behind me. As I worked Pete's cocks with my mouth my husband started pumping me slowly and giving my ass soft swats. I don't know
what I like better her pussy or her mouth, Pete said.
After licking and sucking his cock clean Pete told me to switch. I turned around with my ass now toward Pete and my husband was laying on the bed with his legs spread. I started sucking and arched my ass in the air. Pete started slowly pumping all the way in and then almost all the way out. He caressed my ass with his hands and gave me a swat from time to time. I sucked hard on my husbands cock and wanted to make one of them cum. Dam her pussy feels great Pete said. I was being a slut and loved every single second. What a sexy ass you have, he said pumping me. The way it shakes when I thrust in you is hot baby. He spanked my ass a few more time and then pulled out saying he did not want to cum just yet.

Pete had me get on my back. Standing over me his cock was above my face. My husband spread my legs wide and started fucking me. Opening my mouth wide I sucked on his balls as he started jacking off. You going to cum on her tits, my husband asked as he started fucking me faster. Yea, I am going to shoot on her tits and face, he said. I grabbed my breast and pushed them together and shook them. At the same time I moved my mouth from his balls to the spot between his balls and asshole. Oh shit that's hot he said as I felt the first several drops of hot cum hit my tits. My husband started driving in me fast and hard almost knocking me off the bed. Pete stepped back and shot the remaining load on my face. At that moment my husband pulled out and shot his load on my belly. Both of them groaned and slapped there cock on me. I opened my mouth and sucked the head of Pete's cock in my mouth and swallowed a few drops.

The three of us took a shower together and both of them washed me clean of cum. It was the most erotic and wild sexual experience I had ever had.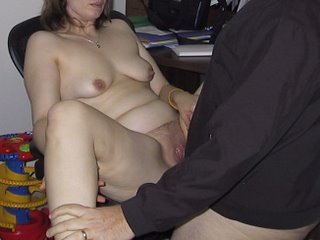 On Sunday it was an hour before we had to take Pete to the airport. I asked the guys you guys up for a quickie? Get your ass over the chair the guys said and I did quickly. I dropped my shorts and panties and arched my ass in the air. Both of them did the same and stood behind me. Pete entered me first and started pumping me slowly. Dam you have a sexy ass, he said. That is when my husband whispered something to him and I tried to hear but could not tell what he was saying.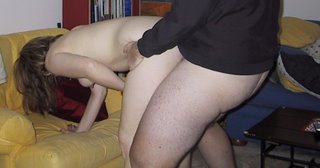 AAAAHHH I moaned as Pete started fucking me fast with his entire cock. He balls making that slapping sound with every thrust. Then he pulled out and slapped my ass hard and my husband replaced him and started
fucking me the same way. OOOOHHHH I screamed as my husband opened my pussy wide. Then he pulled out and slapped my ass hard. Pete replaced him quickly and continued the wild fast fucking.
Each of them were coming within a few pumps of making me cum before pulling out. This went on and on and I was going crazy hanging on the edge of letting loose. Then Pete thrust all the way in and grunted loud. His hot cum shot deep in me as I started to cum as well. When finished he gave my ass a few more slaps and pulled out. My husband replaced him and shot his load in a few seconds. For the first time I had two guys cum in me
within seconds.

After catching my breath we got dressed and my slut weekend ended as we drove Pete to the airport. I was wet with their cum the rest of the day.

Please say hi and let me know if I was too much of a slut? I couldn't think of anything else the rest of the week teaching class.

email dvoraknc @ gmail.com

THE CUCKOLD LIFESTYLE
Thursday, December 20, 2007
My Wife Mary
Monday, December 17, 2007
My Wife Cheating ...
Thursday, December 13, 2007
How I started to Cuckold My Husband
Monday, December 10, 2007
Email From My Wife to her Bull
Thursday, December 06, 2007
Officially a Cuckold Now
Monday, December 03, 2007
My Wife Lorraine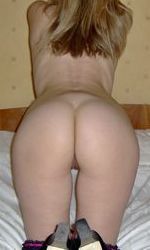 HotWife Janice
I spend alot of time online chatting with and then meeting other men
Cuckold Links

Blogs/Sites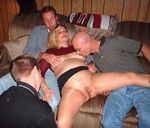 Cuck Images
I am listed on: