Cuckold Husband Video
TOP CUCKOLD SITES
Cuckold Pages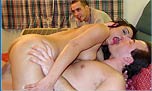 Please Bang My Wife
ARCHIVES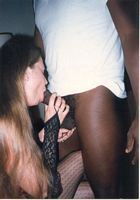 She Cuckolds Me
I am forced by my love to find men online to please her. - Wimp Hubby
Sunday, July 29, 2007
How to Handle This?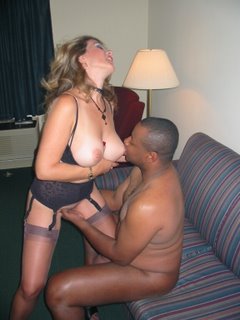 I have just recently found this blog and am fairly new to Cuckolding but need to vent. I had a desire to see my wife fucked by another man, it first started with meeting a guy in the car, it didn't go all the way though, she wanked him off and he had a bit of tit.

The second meeting was a threesome with a guy we met off the internet. He was W/E with a 8 inch cock I realised that I enjoyed watching as he fucked her and played with her. The third was with a black man that I arranged at a Travel Lodge (see the attatched photo). He was W/E with a 9 incher and very thick. I enjoyed watching my wife pounded by him and loved it when he forced it down her throat.

For awhile nothing else happened until we were on holidays in Wales. We were in a pub and a young guy about 20 was eyeing up my wife. She is 48 by the way and large busted, I am 53. He went out and a few mins later my wife said she wanted some fresh air. She was gone some time so I decided to go and look for her. When I got to the car park I saw her on stooping down giving this guy a blowjob. I went back inside and waited for her to return. When she did she said nothing about it. I said "everything all right?" and she replied yes fine.

When we got home I confronted her and told her what I saw, She said she didn't say anything because she thought I might get angry. I said no I was quite turned on by it and enjoyed other men using her. She said good because there are a couple of blokes she would like to see.

I said ok as long as you tell me about it, which she did. She has been seeing these two guys on and off on a regular basis for the last couple of years now. She will not allow me to watch her with them. The other week she came home and told me to lick out her hole which was full of cum and she said that they had been fucking her bareback for the last six months and so she made me lick it out. She then told me that since she had a bigger cock than mine she only wanted big cocks - Black or White - and wanted heavy cummers as she loves to swallow.

She now goes out to night clubs dressed in low cut tops and stockings & suspenders and goes to a soul club meeting once a month where most males are black. She has now come home from work and said there is a PE teacher were she works and she is going to pull him in. She said she saw him the other day swimming and that he is very muscular and had a big bulge in his trunks.

We have been married for 23 years. What I want to vent is this: I know there is a risk doing this. The guys she meets are all younger than her, all are V/W/E. I am concerned that she may want to be with one of these guys for good, she says she loves me and has no intention of leaving she just wants lots of fun and sex. Lots of big cock and a good fucking. I asked her to stop, of course she said no at first but later said she would if I wanted her to and that led to an argument. The thing is if I stop her she may go and do it behind my back. The thing is I like her doing it and like being cucked by her but I can't seem to get it out of my head that she is going to meet someone one day and run off with them. Do Cuckold couples stay together and what are the chances of her running off with one of them. She only said last week that she was getting a cane and some restraints and a strapon to take the Cuckolding further, which did excite me. If any body can give me any advice I would be gratefull. (Replies can be made HERE)

Dave
Staffordshire Uk
GREAT CUCKOLD STORAGE SITE
Friday, July 27, 2007
My Wife and My Brother
Monday, July 23, 2007
My Hot Wife Susan Playing Around
Thursday, July 19, 2007
Hoping She'll Go Further
Monday, July 16, 2007
It's Hard to Tell
Friday, July 13, 2007
We are Getting Close ...
Monday, July 09, 2007
Our First Experience
Thursday, July 05, 2007
He Played Around with My Wife
Monday, July 02, 2007
Wife is Acting Strange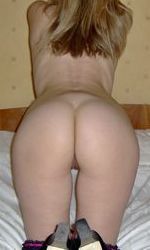 HotWife Janice
I spend alot of time online chatting with and then meeting other men
Cuckold Links

Blogs/Sites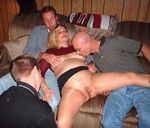 Cuck Images
I am listed on: