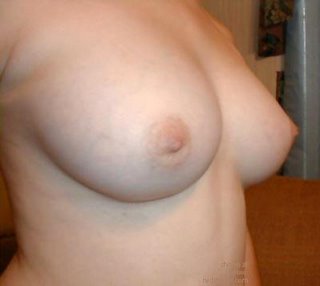 My husband doesn't know I do this but I must tell someone. When I got to work last week on a Monday, there was a rose on my desk with a note that said, "Hard for you. See you at lunch." A couple of the other girls in the office had seen it. I knew who it was from. It was my 'bull' that I see on the side.
So, that was the topic of conversation all morning. Throughout the morning I got calls from him suggesting what he wanted to do to me. I also got sexy e-cards that warmed me up even more. By mid morning I was pretty much useless for work.
I was soooooo horny and hot. At 11:30 I got an e-mail that said, "Go to the ladies room and take off your bra and panties. Meet me at the elevator at noon sharp." I went and took the things off. That left me with nothing at all on but my shoes and stretchy tight, short blue dress. Mid-thigh length ... cleavage showing neckline. At exactly noon I went out and stood at the elevator. I was nervous because I knew that because of my extremely turned on state my nipples were hard and VERY visible through the dress.
A couple of the girls I work with saw me and commented on it. Several men couldn't help but stare. At last the elevator stopped at my floor. When the doors opened, there stood my Bull with his pants down to his knees and a wonderful woody. He motioned to me and said, "Come Baby. And cum and cum and cum." I got in the elevator and the instant the door closed we began making out. He pushed the stop button.
I bent over in front of him with my hands on my ankles. He raised my little skirt and entered me from behind - full length in one stroke. About 4 or 5 strokes later my body was trembling and I was squeeling in an amazing orgasm. I then turned and kneeled in front of him and finished him with my mouth. We pulled our clothes back together and restarted the elevator. We went down to the next floor where a couple of people got on then rode back up to my floor. When the door opened, there were 2 guys and 3 of my girlfriends standing there. They all looked at us with "knowing" looks. One girl said, "Wow, I want some." I found out later that they had heard me when I came.
Anonymous
BULLS AND WIVES