Cuckold Husband Video
TOP CUCKOLD SITES
Cuckold Pages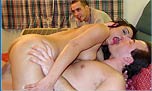 Please Bang My Wife
ARCHIVES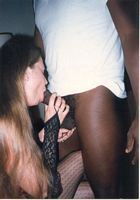 She Cuckolds Me
I am forced by my love to find men online to please her. - Wimp Hubby
Sunday, December 31, 2006
My Hotwife?
Friday, December 29, 2006
3-way with Wife and my Buddy
Friday, December 22, 2006
My First Black Experience




We had been swinging for several years when hubby started talking about me taking on a black guy. I made him talk me into it but deep down I couldn't wait to feel a black dick inside of me. I finally agreed to place an ad and see what we could find. We both went through the answers and picked a guy who came through our town quite often since he was a tuck driver. We set up a meeting with him just to get to know each other a little bit and see if we all really wated to meet. We met him for a drink the next time he was in town and decieded to set up a date for the following week. I knew as soon as I saw this guy that I wanted him to be my first black lover. He was very hot and really nice too.

I spent the week making sure hubby was really ready for this and wanted it. We agreed that he would be there to take pictures and watch but nothing more. I told him if he really wanted this to happen it had to be with no rules, we could do anything that we wanted and all we wanted. He agreed to this. He said he just wanted me to enjoy myself.

When the night finally got here I told hubby he was to go pickup my new lover and bring him to me at our home. I said I wanted to take him to our bed and get my frist black cock in our bed. He said he would be glad to do that. I also told him that when they were on the way over here he was to inform my black stud that there were no rules and he was to enjoy me anyway he wanted and all he wanted. " Make sure he knows that your wife is his slut for night."

By the time they got to our home I was so hot knowing I was going to soon have his black cock inside of me and hubby was going to see his wife being a total slut for black cock. If he wanted a show I was going to give him one he would always remember.

Gene set my me on the couch and we had a drink together and relaxed a little bit before he took me into his arms and started kissing me. He soon was running his hands all over me getting me so wet and hot for his cock. Hubby was soon forgotten as I got my hand into his pants and around his thick black shaft. I had never felt anything that big before and couldn't wait to feel in inside of me. I soon had his cock out and was watching while I stroked it, seeing how big it was and how good it looked in my white hand. " Get on your knees and suck it". I was on the floor in front of him almost before he was done telling me.

I took his cock in my hand and started licking it all over beofre taking it into my mouth. ' YEA baby, suck that black dick!" I sucked him for several min. while he and hubby both watched, but I wanted him inside of me so I stood up and took his hand and led him to our bedroom. We both finished undressing and got into bed and he started kissing me and pressing his body aganist mine getting me so hot and wet. He licked and kissed me all over working his way down to my wet pussy. When I felt his tongue enter my pussy I started cumming right then. He loved how hot I was and sucked up all my juices. "Please fuck me now!' He smiled at me and said. " You want this black dick?" " Oh Yes. I want you inside of me now!' He started to get a rubber but I stopped him. " I want you to take me bare!" He just crawled between my legs as I spread them wide for him and rubbed his cock all over my soaked pussy as I was begging him to put it in.

I finally reached down there and took his cock in my hand and guided it into my pussy. He slowly started pushing it into me until I had every inch of him inside of me. I had never had so much cock in me before and felt so full. He fucked me in several different positions making me cum over and over on his big cock until he was finally ready to cum also. He asked me " Where do you want me to cum"? I looked over at my hubby as I replied" I want you to cum inside my pussy and fill me with your black seed." A few more hard strokes and I felt him explode inside of me pumping load after load of his hot cum into me. Feeling his cum blasting inside of me I also exploded again with the most intense orgasm I had ever had.

As he layed spent still inside of me he asked, "Is it as good as you thought it would be?" " Oh yes, I love it and want more." I want to be your slut and take care of you whenever you are here." We had many more nights together before his route changed and he no longer came this way. He turned me into a true black cock slut and I thank him for that. - Rhianne


HE WATCHES WHILE SHE GETS FUCKED







Wednesday, December 20, 2006
Caught Her Cheating
Sunday, December 17, 2006
My Wife the School Teacher
Friday, December 15, 2006
Dan sent in a Video of his Wife!
Monday, December 11, 2006
Transition to Hotwife
Friday, December 08, 2006
Bull Made Me Post This
Monday, December 04, 2006
Hotel Sex
Friday, December 01, 2006
How She Cuckolds Me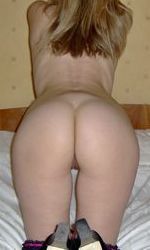 HotWife Janice
I spend alot of time online chatting with and then meeting other men
Cuckold Links

Blogs/Sites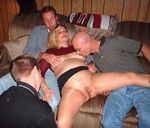 Cuck Images
I am listed on: