Cuckold Husband Video
TOP CUCKOLD SITES
Cuckold Pages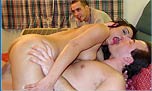 Please Bang My Wife
ARCHIVES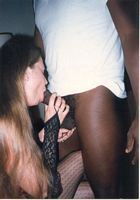 She Cuckolds Me
I am forced by my love to find men online to please her. - Wimp Hubby
Sunday, February 01, 2009
While Hubby is Away - 5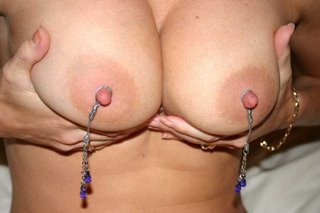 The wife is out playing tonight so I thought I would share some pics and provide a past story.
-
So tonight I sit at home waiting while my wife is out satisfying herself with another mans cock. We recently moved and haven't gotten to spend too time alone. It has been hard to find time to bury my hard cock in her tight pussy. Finally, we found some time to be together and afterwards I was told that it was enough and she deserved a night out. She got a phone call from a guy who's cock she likes and she was planning to go out with him.

I guess I will hear the rest later when she gets back…I know that he is going to enjoy her great tits and freshly shaved pussy. She shaved because I asked her to. She likes to do things to please me. She likes to please herself just as much. Which brings us back to her being out with another man. It is not the first time that she has not included me and I can remember one of the first times. I was at work and got a call that she was having a visitor - someone I didn't know. She hadn't mentioned anything beforehand call so it came as a complete shock. She always tells me everything, but she knew how receiving this random call would tease me. The rest of the day I couldn't control myself and nearly died watching the minutes tick off the clock in anticipation. She wouldn't answer my calls. I knew she was doing this to purposely increase my curiosity and therefore my dersire. Was she sucking his cock? Was he filling her up? What position did he have her in? Where will she let him cum?

The ride home was difficult - my mind was not on the road in front of me. She wasn't waiting for me when I walked in the door. She went about her nightly routine as if she didn't have a strange cock dirtying her hours before. I got rock hard just looking at her. I knew her secret. She was trying hard to concentrate on making dinner for the family but I could tell from her first glance that she had a story to tell me. I gave her a quick kiss and thought I could both smell and taste cum on her lips. Her hand smelled musty like it had been working a huge cock or a hefty set of balls.

She always does this - She doesn't clean up after her exploits. She leaves the mark of her men on her body for me to discover later. Sometimes it is dried cum on her stomache or chest. Occassionally she won't eat or drink afterwaards so that I can taste cock on her mouth. She always leaves something for me. There is nothing better than a classy lady going about her homemaker duties when she is secretly carrying the stain of another man.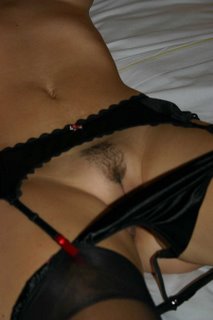 I did my best to restrain myself around the kids, but every chance I got to slip a hand somewhere, I took it! I don't know how I waited until the kids were in bed to rip her cloths off her, but it was so worth it. There it was. I could see dried cum on her stomach and breasts. I dived in; licking and sucking her clean while she recounted her tale. I licked the cum off her body as she told me how she met a younger guy from the internet and invited him over. He was at least 10 years younger and I am told a hunk.

She generally doesn't care for the younger cocky type, but this guy made promises that she just had to see if they were true. She greeted him at the door wearing only a robe that was half open - I moved to her pussy. She was still red and swollen from whatever he did to her. I had to lick her tenderly as she continued with her story. He was nervous that a husband was lurking about, but quickly allowed his desire to take over. She led him to our bedroom and undressed him. She loves to take her time undressing a man - spending extra time to lick and suck his thick, long cock. She spent minutes describing how his cock was to suck - a little hard to get the whole thing in her mouth.

His girth required more hand work - something she is equally talented in. I have to admit, hearing that she can't get a man's cock in her mouth only makes me wonder how it felt to have it in her pussy. Her story continues. I continue to carefully lick her cunt, hoping that the wetter she gets the easier it will be to get inside her. She is so swollen.

Back to the story. She has him naked and hard. She is naked and wet. He tells her to lay on her back with her legs off the bed. He stands between her legs and spreads her lips with his fingers. She stops her story again and asks me to undress and stand before her - she wants to show me how this guy fucked as she tells me how it felt. She laid down on her back and grabbed my cock.

She spread her lips with her one hand and rubbed her clit with my cock using the other hand. She told me how hard her young stud was. His cock was dripping precum. She ran her frieds over the head of his cock, gathering all his precum and took a taste. She knew he got off regularly as she said he tasted sweet. My cock was throbbing to get in her as she told me this. She knew how much I was enjoying her demonstration and tale. She paused and smiled - asked if I wanted to hear more. Huskily, I said yes.

She positioned my cock at the mouth of her cunt and then grabbed my ass thrusting me into her. She told me how he pounded into her.

Afterwards he bent her over and pounded her pussy. He switched her around like a doll and pinned her legs all the while filling her tight hole. After switching between oral and sex he said he was finally ready to cum and she asked that he leave his mark. She told me she sucked his cock clean but left his cum for me…

I only wonder what tonight has in store for me!

pittsbghcpl @ yahoo.com



POST YOUR STORY

-

POST YOUR STORY AND PIC

-

FORUM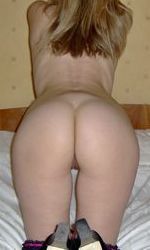 HotWife Janice
I spend alot of time online chatting with and then meeting other men
Cuckold Links

Blogs/Sites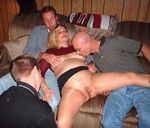 Cuck Images
I am listed on: