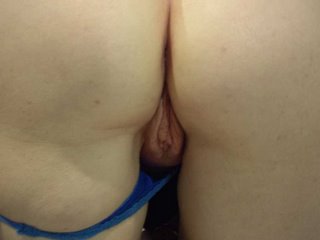 She also told me of her first boyfriend, with whom she had great sex until she found out that he was also fucking a co-worker. She then met a biker, with whom she enjoyed many great outings and experiences, such as showing her tits in public, group fucking and her first experience with smoking pot and getting stoned.
She parted with the biker as he got a little violent and thought she should settle down a bit and get her act together. This of course did not mean she stopped fucking her sister's boyfriends (which explained why before we were married her sister came to stay with us, at Vee's flat, and she practically forced me to have sex with her – We lived in a one bedroom flat and the three of us shared the bed, lucky is was a king size bed, Vee in the middle for the first two nights; the third night we showered and went to bed, after fucking Vee, she made me stay in between her and her sister and gave me hand signals to press my hard on against her sisters behind, which caused her to throw one leg forward to allow me to penetrate her from behind, thereafter I had a great time fucking both of them - for the next twelve glorious days before she went back home; or were they fucking me?)
At that time Vee was working for a bank and she would at time babysit her boss' three boys. After putting them to bed she would smoke pot, listened to music and played with her clitoris while high. On one particular night her boss came home, unexpected, to get a certificate he had forgotten and caught her naked on the lounge, a joint in one hand and rubbing her pussy with the other, while listening to Cat Stevens. Not only did her boss get the certificate but watched her have a few orgasms and ending up fucking her and cumming in her juicy pussy before returning back to the bank function.
Since then Vee would often work back and after all the staff had gone would bone her boss and let him fuck her, insisting he cum inside her cunt (she loved the power of his squirt and the pressure of his semen against her cervix). Unfortunately her boss got transferred up North and she got left looking for casual fucks in nearby country towns (not her own town) with a very close friend of hers, Gen. Some of these stories for another time.
Her fuck sessions with her ex-boss managed to get her excellent personnel reviews and quickly got promoted to a business lending management position. Vee managed to get a transfer up North, to the same city as her ex-boss, but to a different branch. She continued with discreetly meeting up with her old boss and fucked like crazy. On one such fuckfest her old boss suggested that she should work in the sex industry and as she enjoyed sex so much might as well get paid for it.
Vee applied for an evening shift at a local topless bar but as she had relatively small boobs she was knocked back which made her go and work, after her daily work at the bank, for an escort agency. At this escort agency she met many of ther clients from surronding country towns as they would stay overnight in the city; not only did she take their money for sex but also got her a lot of new and ongoing business. She also made more money selling sex part time than what she earned in the bank fulltime. I have some other tales of her around this period which are subject for other time.
Now the plan is the following:
We are having an extremely hot summer and we are going over to Angelo's (he is separated) place for a dinner, which Vee has volunteered to cook, and enjoy his new decking over his swimming pool.
Our dear friend Mark as well as Angelo's two brothers, Greg and Tony, will also be there. I am hoping that with the right setting the five of us will be able to fuck and enjoy Vee's gorgeous body and I, particularly, may finally enjoy watching her get a tremendous gang bang and watch her enjoy the attention and the satisfaction expressions while they all fuck her and cum inside her treasure box.
So may be from nothing to a great start at being cucked.
She has however expressed her hesitations as she is worried that she may get the taste of her past slutty life – I have assured her that I will support her and that if we do this that we will not try again until we have discussed it and agree to it after a lapse period of three months or more.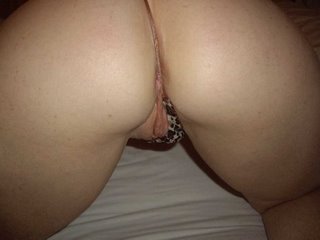 The plan is for two week ends time and if all goes to plan I will be able to share that experience with you.
Sorry to all you other guys who may read this and have been wanting to fuck Vee for a long time but not included in this first plan; but think of it this way, if all goes OK, you too may tasting and enjoying Vee's delicious sex, her little but firm titties, her sweet juicy vagina.
Please keep those great emails coming in as Vee really gets a kick of the praises that most of them sing.
Comments to bob.kingtafmo @ yahoo.co.uk
Enjoy the photos.
INTERNET CUCKOLD WEBSITE