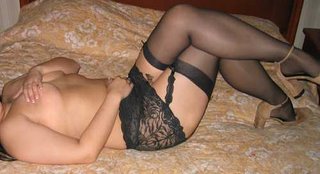 ***Again as in the blog posts below if you haven't read any of MiamiMark's previous true cuckold experiences then
CLICK HERE
to get caught up. - Webmaster

Ok, here are the details of the one and only encounter between Cindy, my wife at the time, and my best friend's sister Nat, current girlfriend.

Cindy's parents had a house in the Florida Keys that we would all spend almost every summer weekend at. Sunning, riding wave runners, boat trips, and relaxing were the typical events. We would always end up inviting friends to come and spend a day or two with us since there was always plenty of food and room to spend the night.

On one weekend, we invited a few friends including Rick, whom Cindy had been sleeping with on occasion, and Nat, his sister....
Nat had not read the stories I wrote before. She finally read them on your site last week when I asked her if I could add this story. So she went online to read them and see how they sounded ... and then I get a phone call. "What the fuck ... Rick is my brother???? He slept with Cindy???"
Needless to say I completely forgot to remove that when I sent you the stories. After the initial shock and my begging her not to tell Rick she knows, we have a basic rule. I can write about Rick but when she asks me to relive a moment, it can't have Rick in it.
I am Mark .... king of the idiots.
Anyways, I wrote the one time adventure between Cindy and Nat. It wasn't a complete lesbian moment, but it was good enough for me.
The best thing that came out of this was the Nat wants to go out and have a 'see if they will pick me up' night after she learned what that was from the story. I am getting ready for the weekend ... woooo hooooo.
... Up to this point, nothing had ever happened between Nat and I. At 20 years old, she was 5 years younger than my wife, a very attractive Brazilian girl with bronze skin, large breasts, but still very much my best friend's sister. And in either case, I was never much to wanting to be with other women, my main turn on was usually setting my wife up and seeing her with other men.
Everyone came down on Friday night and we started to party early. A few of our friends had vacation trailers nearby and tonight they all ended up at Cindy's place. We had plenty of drinks and the house was all ours … Cindy's parents didn't come up that weekend. Most crashed over and the festivities went well into Saturday.
Late Saturday, most everyone had to take off back to Miami for one reason or another. The only ones left were those who actually had a place down here. At our place was Cindy, her sister and boyfriend, and Nat. Two other couples also stayed the entire weekend at another trailer down about a mile. And last but not least, ... READ THE REST HERE.
WHERE CUCKOLDING LIVES !!!