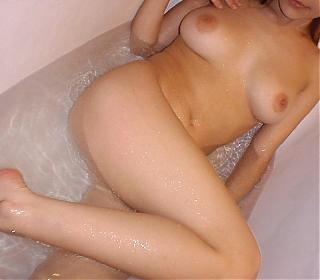 Hi Readers & Fellow Cuckolds,
Some of you may have already read MiamiMark's stories on this site about his ex-wife Cindy and their cuckolding adventures. If you haven't then
GO TO HIS PAGE
and read the first 6 stories to catch up because he has sent me a few more which I will post on the blog in the next few updates starting with this one.
I met MiamiMark online a few years back and we started talking about cuckolding and his ex-wife. He shared his AMAZING stories with me and gave me permission to have them posted along with a couple of select pictures. Below you can read about his newest story:
Setting Up My Wife

By: MiamiMark

It has been a while since I've written down any of my experiences with my ex-wife but after the amazing weekend I had with my girlfriend, I thought I would write some more down. As it turned out, this weekend my girlfriend Nat spent most of the time asking a thousand questions about the things I had done with my ex-wife… which seemed to turn her on more and more with each story.

The funny thing is she kept asking who the other guys were and I always kept them anonymous … since one of them happened to be her brother. I'm sure she would freak out if she found out her brother, Rick, slept with Cindy (my ex).

Anyways, Cindy had one swinging experience with Rick shortly after our marriage even though she had insisted she wanted to stop after the wedding. So much for self control …. Hahaha.

After that incident she confessed she loved it but really wanted to just spend time with me, one on one. I was more than happy to just focus on us but I admit that the thought of not watching her with another guy again did get me a little depressed.

About 10 months later, we went to a Halloween party with several of our friends. We waited too long and ran out of time to get a new costume so she picked one of her old outfits while I just picked out an old hat. Cindy went dressed as an Indian and I went as a cowboy. I know what you are thinking … 'how original'. Luckily for me, her outfit was a little small on her and that made my night.

The party came and went.

Sometime in January, one of my closest friends, Chris, called me up to shoot the shit and ended up talking for several hours. At one point in the conversation we started to talk about which of our friends' girlfriends and wives we found attractive. As he was recently divorced, you could tell he had thought quite a bit about it.

Then he asked a very peculiar question about my wife.

"Do you think Cindy has become more of a flirt?"

It caught me off guard but I answered that she is usually friendly but can come across as a flirt if you just met her. Then I asked him why and he hesitated but then confided in me that at the Halloween party he was dancing with Cindy for a couple of songs and she seemed to be coming on to him, dancing up close and being touchy. At one point at the party, he says, she smiled at him from across the room and wouldn't stop looking at him.

I hadn't noticed any of this at the party but then again I am usually oblivious to these things. Either my curiosity was peaked or I was being wishful because I kept asking him questions. In the end I told him it was probably his imagination. We continued talking about other stuff and then hung up.

That night I mentioned to Cindy that I had
...
READ THE REST HERE
.
ENTER THE CUCKOLD MECCA