Cuckold Husband Video
TOP CUCKOLD SITES
Cuckold Pages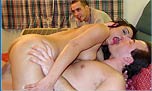 Please Bang My Wife
ARCHIVES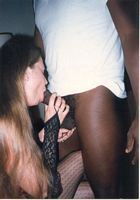 She Cuckolds Me
I am forced by my love to find men online to please her. - Wimp Hubby
Sunday, January 24, 2010
Staring Her Off with a Dildo First and Then ...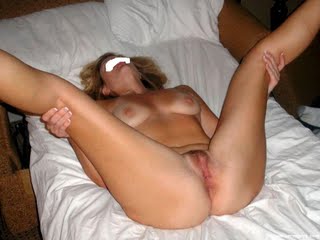 My wife Cheryl and I have been married for 5 years now. I'm 50 years old and she is 32. She is a natural blond, 5'10" with beautiful boobs and great legs. We met at work in a large corporation, she was a secretary and I was her manager. She was very shy and timid when we first started dating and even through the first couple of years of our marriage. My story actually began when I then introduced her to her first dildo. Although reluctant at first to use it she started to like this new adventure to our sex life.

I started buying newer and bigger dildos and vibrators, some with anal attachments. Now, we can't make love until she cums first using her vibrators while sucking my cock. All the while, she yelling for my cum and telling me how good two cocks are. This is how the idea of another person into our sex life began. While she is sucking me off, I kept telling her that she should try another real dick sometime.

This went on for some time until we vacationed in Jamaica a couple of months ago. While in a nightclub in Jamaica she was getting pretty wasted, so I thought this would be a good time to invite another person into our sex life. When we were on the dance floor, I told her to pick out someone who made her horny.

She picked a good-looking and big black guy. He was more than eager to jump at this opportunity and we invited him back to our room. Before Cheryl had a chance to resist, he was all over her. Her skirt was up over her ass and he was rubbing her pussy through her panties and I could see she was getting hot.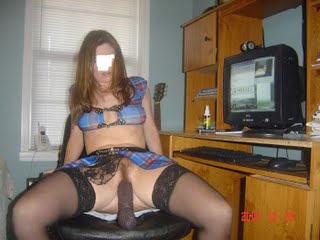 In no time they were both naked, and she was sucking the biggest cock I've ever seen in my life. As he got her to the bed he called for me to get naked and give him a hand. I didn't know what he meant, but did what he asked. When I got to them on the bed he started talking dirty talk like "man you want to see this big black cock in your wife's pussy don't you"?

"You wish you had a cock like this so you could satisfy this little white whore, don't you"?

All I kept saying was "yes, yes, give it to her".

That's when the unexpected started. He made me eat Cheryl's pussy first and get it all juicy and wet, then he made me grab his cock and jack it off to get it harder. He told me this wasn't good enough and forced my head down between Cheryl's pussy and his cock and told me to start sucking it.

I don't know why, but I started sucking his cock and licking her pussy at the same time. He then told me to put his black cock into that white pussy and to keep my face down there and watch how it's done. He must have fucked her for what seemed like an hour before he came.

He then told me to clean up all the mess including his cock. He wanted them both cleaned up for his next fuck. The whole time I'm cleaning them I have the biggest hard-on I've ever had in my life, but I wasn't allowed to cum. He fucked her again and I again had to clean them both up, until he left later that night.

We left Jamaica the next night and never saw this guy again. This episode has never been repeated since but now at home, Cheryl now uses a large black vibrator every time we have sex and after I cum in her she makes me clean up my own cum, which I'm starting to enjoy. We are planning another vacation next year and I hope we can repeat our last vacation experience. I'll let you know how we make out.

billa2097 @ comcast.net

PEOPLE'S CUCK MOVIES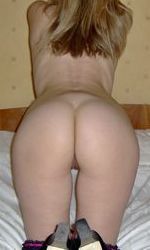 HotWife Janice
I spend alot of time online chatting with and then meeting other men
Cuckold Links

Blogs/Sites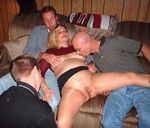 Cuck Images
I am listed on: