Cuckold Husband Video
TOP CUCKOLD SITES
Cuckold Pages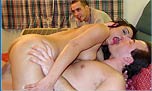 Please Bang My Wife
ARCHIVES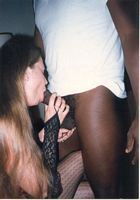 She Cuckolds Me
I am forced by my love to find men online to please her. - Wimp Hubby
Thursday, November 19, 2009
My Fantasy Came True - She Fucked Him

After five years of discussing my fantasy of her fucking another man, my Wife finally started to come round to the idea.

A guy at work had been flirting with her, I suggested she text him to ask to go for a drink. After a few drinks, much persauding and shaking with fear she did, within a few minutes the answer came back positive. He asked her if Friday would be ok. Waiting for Friday to come round was killing me, I had a permanent hard on. Friday came round and I had been pulling my hair out all week, I had no idea what was going to happen although I thought she would probably back out.

I told my Sam ( my Wife) to make it obvious and dress sexy. She went the whole hog, a short little black dress, fishnet stockings, the lot. I had to watch her dress up and shave her pussy into a neat brazilian for another man, I couldn't believe she was doing this. She looked gorgeous and my stomach was churning and I was shaking , but I loved it at the same time.

She left about 8pm and text me half an hour later to let me know she was at his place safe and sound. I went to bed with a raging hard on and tried to get some rest, although I kept playing with myself thinking about what she might be doing. In the back of my mind I thought it was all a game and she was probably out with her friend. I kept watching the clock, it got to 11.30 and I thought she should be home by 12pm as the pubs shut. The clock ticked on, at 1pm I was getting worried so I text her. She text back and said she was fine and would be home late and not to worry.

At 4pm I was worried sick but was feeling ill I was so horny. My mouth was dry and I was shaking, as my stomach churned thinking about what I may have done.

Just after 4pm I got a text, my stomach flipped over as the phone went off. It was Sam, she was on her way home and would be back in 20 minutes or so.

I watched out of the window waiting for her. She pulled up and I watched her get out of the car getting a full view of her stockings. As she walked down the path in her high heels, her dress had crept up and you could see her lace tops on her black stockings.

I opened the front door, she gave me a big long kiss and smiled. I NOTICED STRAIGHT AWAY SHE SMELT DIFFERENT AND I TASTED COCK ON HER LIPS.

"I've done the lot" she said.

"What do you mean, tell me, tell me" I blurted out.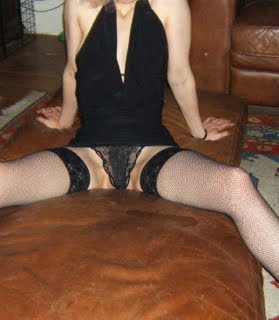 She pulled the cushions off our sofa and laid down by the fire, she told me how she had been fingered by Bob. He was rough and I liked it she said. His cock was huge which she went on to tell me was much better than mine. They never made it to the pub, as soon as she sat on his sofa and he had seen her stockings that was it. He had started to kiss her and wasted no time in slipping his fingers in her wet cunt.

She opened her legs revealing her thighs and black thong.

"You had better clean me up she said, that's what you always wanted."

I grabbed my camera and took a picture, I wanted to have that image of my Wife forever.

I got down and licked her clean, her tiny panties I pulled to one side which were soaked in her juices and his cum. She told me how he had fingered her roughly, it was a shock but she liked it. She then sucked his huge cock which she rarely does for me. The thing that really shocked me that she then went on to say she let him fuck her without a condom. I knew this was true as I could taste his cum.

Could it get any worse?

His cock was bigger, he was younger than me, she sucked his cock which she never does for me, now I hear he's had his bare cock up her and filled her with cum. He had spent about four hours fucking her until she was sore and swollen.

I could hardly speak but I managed to ask her "do you prefer him to me?"

She never answered.

"You can never make me too jealous" I exclaimed.

"Well, did you prefer him" I asked again.

She looked me in the eyes and said "yes I did, it was as you said it would be"
With that I could bear no more, I stopped licking her and thrust my cock inside her tight little swollen hole.

"Please, not too much, I'm so sore from his huge cock."

She slid back away from me, let me wank you off I've had more than enough cock tonight.

After that, she had many more nights out with Bob and I got to fuck her less and less. She really did prefer sex with him to me and mostly I only got to lick her afterwards but that's another story...

The pictures are real and were taken at the time, hope you enjoy.

P.S. My Wife sent me pictures via sms of Bob's cock right up her tight little hole one night when she was round his house. The same night I received a picture on my phone of her sucking his cock.

Another night I received an email with an attached video of them fucking.

It really was a Cuckolds dream come true.

Cheers Mike.


mike.davis76 @ yahoo.com

CUCKOLD PORN SESSIONS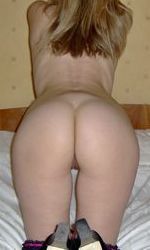 HotWife Janice
I spend alot of time online chatting with and then meeting other men
Cuckold Links

Blogs/Sites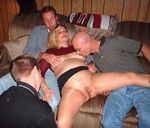 Cuck Images
I am listed on: