Cuckold Husband Video
TOP CUCKOLD SITES
Cuckold Pages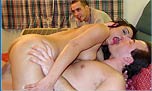 Please Bang My Wife
ARCHIVES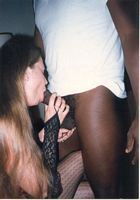 She Cuckolds Me
I am forced by my love to find men online to please her. - Wimp Hubby
Tuesday, November 24, 2009
More from Cuckold Mike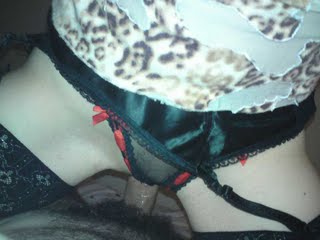 ..... After my Wife's first fuck with Bob we had lots of sex all week. I asked if she was going to text him again, of coarse she said yes. It was to be Friday again, my Wife got dressed up in stockings and suspenders for him, she shaved her pussy, put on a little mini skirt and high heels. As per last week she agreed to text me as soon as she arrived at his place. Within half an hour of her leaving, looking gorgeous I might add, I had the text so I knew she was safe.

I went to bed to try and get some rest, my cock was rock hard. I kept drifting off then waking up again, it seem to take forever. How bloody long does it take I kept thinking, she only does it for half an hour with me.

At 1pm I thought she must close to leaving by now, I had a play with myself but didn't let myself come. I dozed off again, when I woke it was nearly 2pm. I couldn't help but text her to ask if she was ok.

I waited, then a text came back. "having too much fun" it said.

My heart pounded, I was shaking and my cock was so hard. What the hell was I doing, I hated this but I was so horny. My Wife was getting fucked by a bigger cock while I waited at home for hours on end.

Eventually she came home at about 3.30pm, she laid on the floor "aren't you going to make me cum" she said. I pulled down my trousers ready to fuck her. "No, with your tongue" I meant.

As I licked her I could taste his cum in her pussy and she was tighter and swollen than I ever remember.

As I licked her she groaned, he had been fucking her for hours but for some reason she couldn't quite get there with him. After ten minutes or so, she had a wonderful orgasm.

I got my cock out and slid it in her, it felt so tight, it was heaven. Sadly I was told to stop as she was sore from Bob's huge cock. My Wife gently wanked me off telling me how good he was as she did it.

I lasted just a few minutes and spat cum all over my neck.

We then went to bed and fell into each others arms. I loved her so much, it was why was I doing this.

Next Friday came, and it was the same routine. She got dressed while I watched and drooled, she looked so horny. My Wife left at 8pm, dressed in just a leopard skin print top, black thong and suspenders. SHE HAD NO SKIRT ON, just a long coat which she was going to undo as she walked down the path to his house. She looked gorgeous and I was so jealous, my Wife was starting to enjoy this more than I was.

I went to bed as usual to try and get some rest, I tossed and turned my penis aching. I waited and waited, then my mobile went off, it was a message. My heart pounded, I opened it to find a picture of her sat astride his cock. She was really wet, her knickers were pulled to one side and his cock was right up her. I was beside myself, I was jealous, horny, worried all at the same time.

I couldn't understand why I wanted this, I loved her being this sexy, dirty little slut. At the same time I was terribly jealous and I wanted her for myself. My Wife is gorgeous but doesn't realize it, she could have been a model and is very well spoken and educated. Here she was, with her legs wide apart letting a stranger fuck her silly and was loving it.

At around three oclock she came home exhausted, she showed me burn marks on her back where he had fucked her hard on the carpet.

She told me she was dying to cum and was I going to clean her up. I of course obliged as usual and she came in my mouth. She seemed to enjoy the fact I was licking spunk out of her, it was turning her on.

I begged her so she let me fuck her a little, but told me to hurry or I would have to settle for a wank as she was sore again. I have attached the picture she sent me that night from her phone.

Hope you enjoy, I have much more to tell you...

Stay tuned....


-------------------------------------------------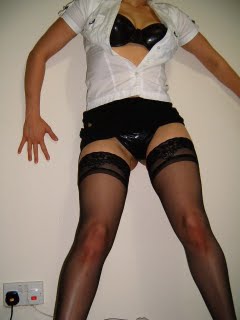 My Wife had been seeing Bob most Friday's for a couple of months now, she had worn most of her sexy underwear for him. This included an expensive bra and thong I bought her for our wedding anniversary, that she christened for the first time with him. She came home that night in just her long coat, bra, stockings and high heels. Her knickers she presented to me soaked with spunk and her own juices from her coat pocket, she always liked being fucked still wearing her knickers but pulled to one side.

My Wife now was starting to take control, I had metioned that a cuckold fantasy was not to be allowed to fuck your Wife, this was her lover's job. The fantasy was hot but the reality was much harder as I later found out.

Sam suggested that I should start by always wearing a condom as only her lover should ride her bareback and cum in her. This would then lead to no intercoarse at all for me in time. I loved this idea and couldn't believe she'd come up with it. As time went on I struggled to cope, she really did prefere sex with him and it showed. I no longer had to suggest she saw him or text him, she couldn't get enough. I really missed fucking her, she looked so sexy and was getting hotter every week.

We started to argue, I wanted her to stop but she clearly didn't. Funny, when she did miss a week I wanted her to see him again. I hated it but it was such a turn on I was addicted.

One night we had a parents evening at the school, Sam had arranged her Mother to babysit for us. I noticed she was wearing black stockings under a long skirt but thought nothing of it.

Later, after we had finished at the school and were on the way home she asked me to stop the car. She then took off her long skirt and fetched a tight mini skirt out of her bag. " I've got a treat for you" she said.

Sam looked amazing as always, her legs looked gorgeous and her mini skirt was hitched right up in the car showing her thighs. She directed me where to drive, which I realised wasn't home. I was then told to park outside a house where I had a clear veiw of the door. "Wait there" she said.

A tall guy well built guy answered the door, she put her arms round his neck and gave him a long kiss.

I was beside myself, my cock was like rock. I waited not having a clue how long it would be. This had to be her lover's house.

After twenty minutes she came out again, snogged him on the doorstep and walked to the car with a big smile on her face.

As I drove down the road home she told me she was full of his cum. I stopped the car and asked her if I could see. With that she bent right over and pulled her tiny panties to one side, I could see spunk ouzing out of her tight little shaven hole. With that, I struggled but managed to get my tongue right up her and lick her clean. My stomach was churning and I was gagging to fuck her by now, so we rushed home, Sam changing her skirt while I drove.

I soon ushered the babysitter out the door and gave Sam a damm good seeing to, with a condom of coarse.

The picture is of Sam wearing that skirt and stockings.

Hope you enjoy

mike.davis76 @ yahoo.com

REAL HOME CUCKOLD CLIPS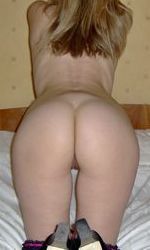 HotWife Janice
I spend alot of time online chatting with and then meeting other men
Cuckold Links

Blogs/Sites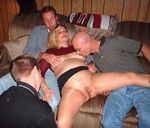 Cuck Images
I am listed on: