Cuckold Husband Video
TOP CUCKOLD SITES
Cuckold Pages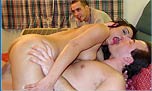 Please Bang My Wife
ARCHIVES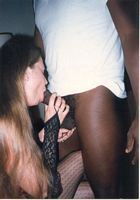 She Cuckolds Me
I am forced by my love to find men online to please her. - Wimp Hubby
Sunday, November 15, 2009
Experimenting Indian Cuckold Couple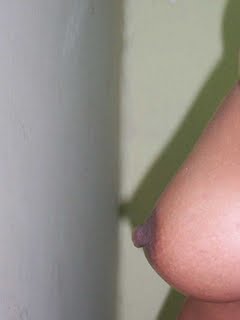 Hi,

We are an experimenting Indian couple and the enoromus response we receved and even some imaginative lovers who we may meet made me post this first little experience of ours. This is my second posting in this blog. My first was an experience that had happened more recently in our life and the posting is "Indian Cuckold Couple Invite a Friend" posted on Sunday, November 08, 2009.

This happening happened much long ago; here it goes:

I had to go on a business trip which involved six hours of driving and my wife was with me in the car - After the meeeting we thought of visiting a nearby beach which is famous for Indian ayurvedic messages - I suggested that she go for a massage and she gave me a flat 'NO" for her.

I requested a massage for myself and the guy who mas massaging me was just around twenty years old. I suggested that my wife watch the massage as she had never seen it before.

As my massage was almost geeting over I insisted that she have her at least her feet massaged as it would be cramped. Th boy suggested that a female person is available if my wife wants a massage. "Its just the feet - I am sure you can do it well" was my reply and I made my wife lie on the table - "Remove that skirt and wrap a towel" I matter of fact told my wife as we didn't want oils on the dress as we didn't have another pair to change - very reluctantly just to avoid a fight she very modestly wrapped the towel and pulled down the skirt.

I suggested that I help pour the oil on her feet as he massages - and the feet massage started. My penis was sticking out of the towel I had wrapped and I was just excited as I had my own plans. The oil that I was pouring to help started getting poured from the feet slowly up to the ankles and then to the calf with the towel getting in the way. I slowly got the towel hiked up and the boys hand started creeping up her legs. At one point I told her "Its a professional massage and no harm in getting your full legs massaged" and I just pulled off the towel.

Little did I know that she was wearing a pink lacy panty that day. The boy who was massaging kept his eye away from the panty and was definitely having a good bulge as the sight of my wife lying in a pink hugging top and a pink panty. I was so hard watching my wife giving the boy an erection that I was in pain with all the veins sticking out of my cock. I guess she was enjoying the massaging by this time as I didn't get any resistance as I poured the hot oil up and up her thighs and onto her buttocks.

The boy being a good massager knew how to run his hands slowly up her tighs so by this time the panty as soaked in oil and was just a piece of cloth between her ass cheeks. I kept pouring oils on to her ass cheeks and he was massaging her tight buns deeply; by this time I has lifted the blouse a little and her back too was exposed and the oil has reached the small of her back. "remove your top - dont get a good blouse stained" and whether she enjoyed it or not, she pulled off her top and was lying on her stomach.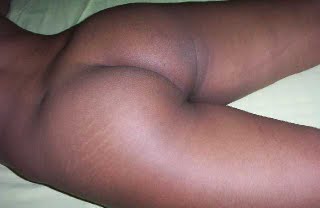 He proceeded to massage her back and the boy looked at me when the back of her bra was getting in the way. Without asking unhooked her bra and she kept her arms close by her side so that the breast would not be exposed. The boy who was tensed anxious and at the same time enjoying this customer started massaging her shoulder and the sides of her rib case and he brushed her breasts because my wife looked back to make sure that I was there and that she is safe. The sight of the boy rubbing her whole back from neck to toe with just a panties strip on her was too much for me to watch.

After an hour or so he asked that she turn over and she did slowly. That was a sight I will remember all my life - Unhooked bra cups just covering her breasts loosely and the pubic hairs all sticking though the lace and side of the pink lace panties. She pulled her panty up and tightened so that it doesn't get accidentally pulled down. But she didn't realize that her oil covered panty and her oil dripped (maybe wet and juicy too!!!!) pussy was exposed tight through the think material.

The shape of her cunt lips was very visible as he started the masage again from her toes to her legs and to the junction of her panty. Each time the boy's massaging hands reached the junction of the panties it would rub on her lips and go off - the effect it had was visible as her eyes were tightly shut, and the thigh muscles got tightened. I am not sure whether it was a massage at all or foreplay now. At one time the panty got pulled down to the pubic hair line while her lower tummy was massaged and then the boy was clearly enjoying her navel - he was pouring oil there as some artist was enjoying the painting - he filled the navel with oil and poked a finger into it slowly and caressed the tummy along the line of oil flow.

Not a word was spoken by anyone of us all through this as it was just not planned and the atmosphere was very sexually charged.

When the boy reached her chest he asked me "remove bra please" he clearly wanted to squeese her breast. But my wife said "Don't, don't remove the bra, the rest of the massage will do" - I tried twice to remove the bra but I failed. So the boy started with her shoulder by standing behind her back and as the bra was unhooked and as I was pouring oil onto the swell of her breast, each time he massaged the upper front swell of the breast, the boobs would get a little more exposed without she knowing (We guess!!!!). I managed to watch the boy massage up to the dark circle around her nipple with her nipple exposed but he dared not venture to touch her nipple as we didn't want her to sudenly cover up the almost exposed boobs.

I was leaking through my painful hard cock and I can only dream what the boy was suffering through his tight pants. As it was getting to a close the boy as if giving a farewell kiss ran a feathery finger through the whole length of her body - from left shoulder to the left toe and from the right toe to the right shoulder and then from the through the half exposed breast and over the unclasped bra through her tummy to her pussy and the finger came back and rested on her tummy.

It so barely touching and feathery and so tender that she has all her hairs ends standing all over her. She got up after the masage and wrapped her towel (while hooking the bra we got to see her full breast by the side) and was very casual about the massage and went for a bath. This happened three years back and till now she has not admitted that she was sexually excited by the touch, nor have I asked as it was her first male touch.

I went for a shower and even without touching I shot my cum to the far away wall of the shower. I was still so hard that I immediately mastrubated again and came alot - this was one of the few times I have been able to have two orgasms in a short time. I am a very normal guy with a normal five or maybe six inch average cock.

The picture is of lying on her stomach and the other one is of her breast, both taken at some other time -just to give you an idea what the massaging young boy experienced. We have had only two massaging experiences like this in our life and this is the first one. If you can send me a email as to what you felt and did while reading this experince of mine and as to what you guess WAS MY WIFE'S FEELINGS DURING THE MASSAGE I would be very grateful.

I always wonder whether she was genuinely wet and excited and masturbated in the shower or whether she was stiff and uncomfortable as it was the first experience of a village catholic girl being touched by some one other than her husband. Hope you enjoyed me sharing this with you.

My email is:

georgejoseph69 @ gmail.com
COUPLE CUCKOLD ADS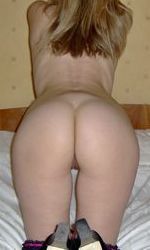 HotWife Janice
I spend alot of time online chatting with and then meeting other men
Cuckold Links

Blogs/Sites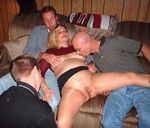 Cuck Images
I am listed on: