Cuckold Husband Video
TOP CUCKOLD SITES
Cuckold Pages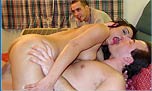 Please Bang My Wife
ARCHIVES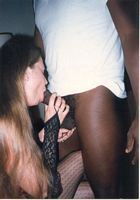 She Cuckolds Me
I am forced by my love to find men online to please her. - Wimp Hubby
Thursday, October 22, 2009
Becoming a Bull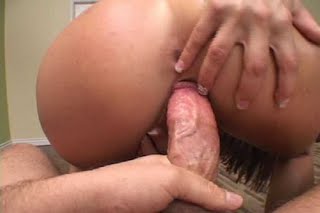 I have been reading and enjoying your blog for some time now. I have always wondered what it would be like to be the bull that the woman goes to and can not say no too. I never figured I would become one because I am a fairly average man. I am 35 years old, 6'4", 285lbs, short brown hair, balding a bit, blue eyes with strong arms. As for my manhood, I am nothign huge, but I am 7 inches of muscle my wife likes very much. A few weeks ago, I would however have my opportunity to try out becoming a bull.

I was in downtown LA on business for a few days. I was staying near the Staples Center and the LALive area. The first night I was there, I headed out on foot to find something to eat. After walking around for a while, I settled on a nice seafood restaurant across the way from the hotel. I was seated and would soon meet Tanya, my waitress. I have never really looked at other woman in real life since I got married, but she was very attractive to me. She had a beautiful smile and an intoxicating scent. As the night would go on, I would notice her deep brown eyes, long black hair and the smoothest tan skin you ever saw. She was wearing a tight black tank top with black slacks and heels. I would guestimate that she was from 23-26 year old and noticed the ring on her finger right away.

We struck up conversation every time she would visit my table and I decided I was going to try something for the first time. I started flirting with her as she would bring me food and my drinks. When she would take a glass or plate, I would "Accidently" brush her hand with mine. Before long, I could feel her gaze on me when ever she was near my table. Finally it was time to test it all. She brought me the check and I gave her a larger than normal tip and left her a note with my hotel and room number on it. When she returned, I told her I was going to be up late if she was not doing anything. She smiled and I thanked her for a wonderful meal. I just figured she was flirting with me to get a larger tip. I had no real expectation that she would actually take me up on the offer. But I could not help but think about her smooth skin and the one time I was her nipples poking through her bra and tank. I was semi hard all the way to my hotel.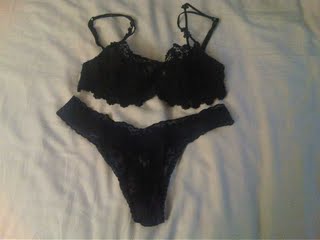 I was back at my hotel and was watching sports when I heard a knock on the door. A shock shot through my body. Would this totally hot sexy 23 year old married woman come see me instead of going home to her husband? I could not believe my eyes when I opened the door to see her standing there at my door like at 16 year old on her first date. In her hand, she brought some desert. She asked if maybe I wanted to join her in some chocolate cake. I invited her in. She was still in her black slacks and tank top, only she had put on a grey over coat for the night air. After taking her coat for her, we began sharing the cake. As we did, we chatted about ourselves and the fact that neither of us had ever done anything like this. She mentioned that her husband and she were looking for a way to spice up their sex and a friend of hers saw her flirting with me and thought it might be a good way to do just that. I smiled at her and slowly gave her a bit of the cake off my fork.

It was not long before the cake was gone and I offered her a more comfortable seat on the bed. She stood up and smiled and hesitated. I grabbed her waist and pulled her tight and kissed her hard. She tried to fight for a second, but then returned the kiss and my hands held her body tight against mine. Finally I released her and she gasp for breath. I kept on hand around her waist and looked into her eyes and told her now was the time for her to leave is she was going to. She looked up towards me, I told her that if she did not leave, by the end of the night, she would be mine. She looked at me for another second, then reached up and kissed me on the lips. I held her tight and lifted her to my level as we kissed. Then I lowered her to the bed. As she released the kiss, her head laid back and I began kissing her neck. I could not believe I was doing this. I spent quite some time licking and sucking her neck and body as I removed her tank top and her slacks. It was at this poitn I would find her wearing a hot sexy bra with matching panties, garter and stockings. I worked my way up her body with kisses and nibbles from her toes to her head. When I began nibbling her ear, I gently pressed my hard rod against her now wet panties. She moaned.

I began working on getting her panties off. When I did, I could not believe the sight of no tan lines, this dark skin was her natural color. I dove into her lips like it was a swimming pool. Licking and sucking her lips and clit. It did not take long before he would begin her first round or orgasms. As the tension built, she moaned louder and louder. By the time she was cumming, she was screeming and begging for more. As she began to finish her third orgasm in a row, her cell phone began to ring. Her eyes got really big and she got really tense as she got up to get the phone. As she got it out of her purse she looked at the number. I looked at her and asked who it was. She said it was her husband. She was about to answer it when I grabbed the phone from her. She looked at me in surprise. I reminded her that by staying, she was mine and I turned the call off. I threw the phone on the chair and turned back to her. As she stood there in shock, I grabbed her head and gave her a hard kiss. As I did, I walked her back to the bed and gently bent her over the edge. I began rubbing my rod against her now soaking wet lips from behind. I dropped my pants and boxers and released it for her. As I began sliding it against her from behind she protested. She said that I must have condom on. I told her I did not have any and neither did she. She told me to get some. I looked at her and smiled, I told her if she wanted them, it was up to her to get them.

I decided to test her. As she walked over to her cloths, I told her she did not have permission to get dressed and leave. I told her if she wanted them, she would have to go as she was dressed. We argued for a few minutes and it was decided that she could wear one of my dress shirts down to the corner store. I was in total shock as she walked out the door wearing nothing but my shirt with her stockings and bra. I had no idea how sexualy intoxicating this kind of control was. I stayed hard the entire 20-30 minutes she was gone. When she returned, you could tell it was cold outside as her nipples where pushing through her bra and the shirt. They were huge and I decided I could not wait any longer. I ripped off the shirt and her bra and laid her on the bed and began sucking and massaging her chest. Her breasts were perfect. She was the first woman I had known to be of larger size who did not need her bra. Her chest was firm enough that when I took it off, they stayed up nice and tight. I kissed and sucked for what seemed eternity. Finally she was begging me to put it in. As she wished, I leaned forward and kissed her hard on the lips as I slid the tip into her warm wet hole. She moaned and grunted again as I gently pulled it out and started to stroke it against her clit. I stroked it long and hard against her clit as her breathing increased and she began to grunt louder. Then I swiftly shifted my hips and quickly slid it deep inside her lips and she let out a screem from the pleasure. She began to shake and twitch as I leaned back and stroked her clit with my rod deep inside of her. She began gushing juice around my shaft and down my balls as she came two more times.

After she relaxed, I began stroking my rod inside and out. She moaned everytime I found the hilt against her lips. I began to pick up the pace and she began grunting louder and louder. It wasnt until I finally let loose with my first load of cum inside of her that she realized I was not wearing a condom. She began to squirm but as I continued to shoot load after load inside of her, I laid forward on top of her so she had to take it all. Finally, she just gave in and laid there enjoying ever shot. I rolled off of her and began rubbing by cum from her lips all over her body. As I teased her clit once more, she began to feel her next round of orgasms coming. About this time, her phone would ring again. She wondered why her phone was on the night stand. I told her that her husband had called while she was out and I answered it for her. She picked it up and it was her husband again. I told her if she wanted to, she could answer it this time. As she did, I continued stroking and rubbing my cum all over her. It was a short conversation about what she was doing and how it felt. I suspect somewhere along the line he told her to cum home, as I heard her reply "I cant, I have to do what he says, he has already made me cum 5 times and there are more coming." She listened for a while as I stroked her clit. Her breathing increased and I told her to ask him if he wanted to hear your next orgasm. As she asked him, she started it and was screaming and cumming all over my hand again. This time I would slide 4 fingers deep inside of her while stroking her clit with my thumb. Her orgasm lasted several minutes and would end with a gasp and her colapsing onto the bed. I took the phone and said, she is busy now, she will get back to you and hung it up. I was getting off on the power that being a bull was giving me.

Before I had even set her phone down, she had fallen asleep. I laid next to her and around 3 am, fell asleep myself. I awoke in the morning to the sound of the hair dryer going. I got up and walked to the bathroom. She had gotten showered and dressed and was preparing to leave. She looked absolutly gorgious. This combined with being the morning, made me hard as a rock instantly. I asked where she was going and she said she was having breakfast with her mom and needed to go. As she walked over towards her shoes purse, I grabbed her around the waist again. I kissed her deep. I asked her if I pleased her last night, her reply was oh yes, very much so. I told her good, now it was time for her to please me. I grabbed her hard and kissed her deep. As I did, I dropped her pants around her ankles and let her step out of them. Then I took her around the waist and threw her to the bed roughly. She squeeled in surprise. I jumped on top of her and began kissing and bit her all over. For the next while, I was stripping her with my teeth. I finally had her totally naked and rolled her on her hands and knees and was mounting her from behind. She was moaning and grunting once again as I grabbed her hips and began pounding hard into her. As I did, her phone rang once again. She could see it as I pounded her and I told her to turn it off, that her husband would have to wait once more. She said it was her mom. I continued as she said she had to answer it. She tried to have a conversation as I pounded her harder and harder. I could not believe how hard I was or how much I needed her to cum on me. I began slamming her from behind. All I remember of the conversation was her saying, I cant come mom, I have to please him he is my bull now, I have to do what he says.

With that she began returning the pounding. For the next several hours again we would have sex in every position we could think of. It finally ended with me in her bum from behind as she screemed with please. I grabbed her chest as I began to cum in her and pounded my rod as deep into her as I could. She collapsed onto the bed as I pounded her a few more times from behind. She could barely move from the workout. I was on cloud nine as a bull, I was liking the control and the attention. I got showered and dressed. I packed my things and was headed for the airport. When I left, she was still laying face down on the bed with her legs spread from her pounding.

I left her a note regarding our encounter, telling her I could return in a month if she liked. She was to get my email from this note to you and send me an answer to my last question to her. As a souvenier of my becoming a bull, I took her bra and panties. I could not resist the temptation or the thought of her returning home to her husband sore and without them. I am attaching a picture of them for your viewers as well as an action shot I took in the middle of the evening.

Comments and feedback are welcome as to how I did for my first time as a bull. Would also like any sugestions for the next time, if there is one, I meet with her again. Tanya, if you would like me to visit again, please email me with your answer to my conditions and we will see if you will get another round. Tell your mom sorry to have made you miss breakfast.

Webmaster, thank you for having this site. Without it, I would not have become a bull, and Tanya would not have been able to cuckold her husband for the night.


BJ
bjm2005 @ live.com
WHERE CUCKOLDING LIVES AND BREATHES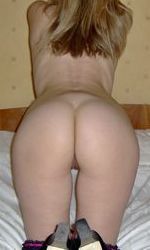 HotWife Janice
I spend alot of time online chatting with and then meeting other men
Cuckold Links

Blogs/Sites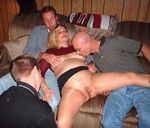 Cuck Images
I am listed on: