Cuckold Husband Video
TOP CUCKOLD SITES
Cuckold Pages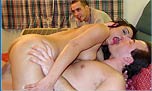 Please Bang My Wife
ARCHIVES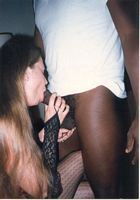 She Cuckolds Me
I am forced by my love to find men online to please her. - Wimp Hubby
Sunday, August 02, 2009
I Was Cucked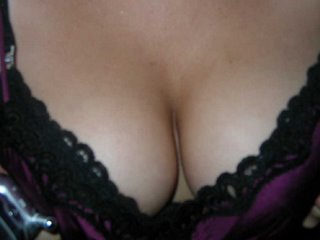 I'll start by saying that this may be long, and full of details. For me, the details are the hottest part, what makes it real. So I'm not really writing for anyone, just like the idea of putting my true story out.

I've been lurking for awhile and decided it was time to share my story. I'm 28 and my gf is 24. For awhile I looked around on sex dating sites and starting having a strange desire to show off my girl. I guess a few guys kind of dominated me, having me show them her pics and even getting me to start wearing her panties and having phone sex...the door was opened.

My girl and I started talking about our future and talked around the idea of each having one last encounter before marriage. Nothing happened for awhile and it was mostly hot pillow talk. Then one weekend while I was out of town I told her this would be a good time for her to go for it. She was shy, so I posted an ad for her. As her in box got flooded she started to warm to the idea, literally. One guy in particular, Craig caught her attention and they began to email daily. Unfortunately, Craig had a gf so getting together was tough, but they began to make arrangements.

The emails, which I saw later, were quite steamy. They included discussions of what they would do, how turned on they were getting and even that she would imagine him while fucking me.

The day finally came and I was freaked out, stomach turning, and of course turned on. I had expected this to be something that happened quickly one night while I was out of town, but it turned into a week of emails and she was going to his place during the day.

She tried to sneak out of bed in the morning and was in the bathroom with her laptop making final preparations with him. She wanted to meet somewhere public, but he convinced her to come to his place...her sexual desire (and her desire to be slutty, which I've known about) was overwhelming her reason.

I got up to find her getting ready. She was shaving her hot pussy and putting on some new sexy panties she had bought for the occasion. I was shocked that she had spent the night before at Victoria's Secret buying these panties for another guy. I started begging her not to go, but she ultimately said she was going to do this with or without my approval. She basically was saying we could either break up and she'd see him, or stay together. Like a true cuckold, I took the second option, and just kept telling her to wear a condom...she promised.

She left at 10am and I heard nothing for hours. By 1 I was a bit worried and called. By 2 I was freaking out and leaving texts and voicemails nonstop. Finally, at 4:30 she called and said she was on her way.

When she got home she was a bit teary-eyed. Of course, I launched in with the questions. She said she actually wasn't that into him, he didn't look much like his pic and that they mostly just talked. As I pressed she admitted that they made out and he felt her up.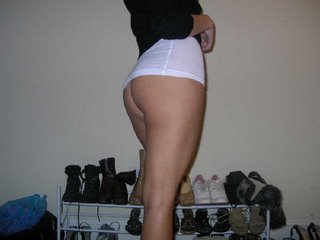 We started kissing and ended up in the bedroom and I went down on her though she protested. She said she didn't want to fuck, so she gave me a blowjob, which was very rare and not usually her favorite.

I kept asking more questions, and especially was wondering why it took so long just to make out. The more she offered up excuses "it took awhile to get there," "We just talked for a long time," "I felt bad and went to talk to my friend." At this point I knew I wasn't getting the truth. I pressed and pressed and finally she admitted, they made out, he went down on her, they fucked.

Once I got over my shock, I just wanted the details:

Did they kiss a lot?
-Yes, we made out for close to an hour
Did she get turned on and wet?
-Yes, insanely wet, like I used to with you.
What about his cock?
-It wasn't huge, but it was the thickest I've ever seen
Did she suck it?
-No
He go down on her?
-Yes, he kept begging to and I finally let him. It felt amazing
How did you start fucking?
-He didn't want to, felt guilty, but I was naked and he was on me. I kept begging him to fuck me with his fat cock. I told him to go slow because he was so much bigger than you. He was excited and sweating like crazy and I just kept asking, "Please." Finally, I took his cock and rubbed it against my pussy lips. He opened them with his cock and slid in. I let out a moan in pain and pleasure.
How did you fuck?
-He started on top, then he was behind me, then we switched to him on top. He had my legs spread wide and was filling me up with his thick cock while I rubbed my clit. I came like crazy.
Was he wearing a condom?
-Yes

Immediately we were in the bedroom. I had her put the same panties back on that she wore with him. They were sticky with her wetness fromt he day before. This is where it crossed from her fucking, to her cucking. I fucked her with the panties on and immediately could feel a difference. She was stretched like never before and could barely feel me (I'm about 4in, close to 5 on a good day) However, she fingered her clit like mad and came reliving the previous day in her mind. I kept asking her to tell me how big he was, how much bigger than me he was, and she was loving it. She loved being his slut, and loved feeling a real cock after all these years. We both came and she assured me she loved me so much.

A few days later it came out that in fact they didn't use a condom. He looked for one, but couldn't find it. Even though he was reluctant, she just kept begging. She was truly his slut and against all her better judgement was begging for his unprotected cock. Suddenly, I remembered eating her out when she got home...I had been cucked. - Norm
SEX PERSONALS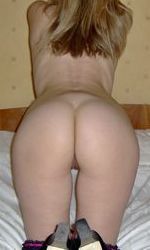 HotWife Janice
I spend alot of time online chatting with and then meeting other men
Cuckold Links

Blogs/Sites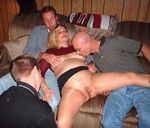 Cuck Images
I am listed on: