Cuckold Husband Video
TOP CUCKOLD SITES
Cuckold Pages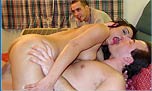 Please Bang My Wife
ARCHIVES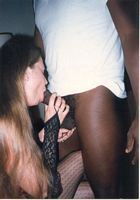 She Cuckolds Me
I am forced by my love to find men online to please her. - Wimp Hubby
Sunday, June 07, 2009
Naughty Selena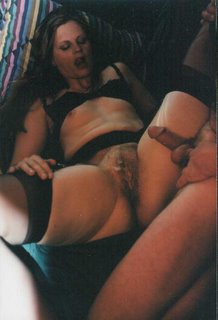 Hello!

Fan of the site over the years. Finally, I have something for submission. A few photos I have taken over the years of my hot slutwife,, "Naughty Selena", and a little short story to go with them.

Here is the story and the photos for submission -


Fuck my wife, please! Fill all her holes with your seed and make room for the next guy in line. I would love it. I'll help to arrange it, photo, video and clean up afterwards, too!

What we really like for the most part is anonymous, nasty, quick, dirty, wham bam, thank you ma'am, sex.

Fuck her then leave, just like you would do any whore.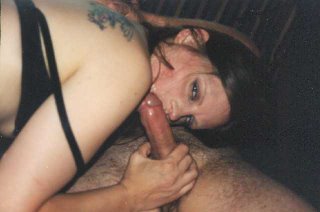 It's not always that easy, of course. We are somewhat picky, at least, and suitable candidates when and where you want them are not, as easy to find, as some might imagine. So, a compromise between lengthy interviews and quick pick-ups sometimes have to be made.

For example there is the case with one date Selena made with a guy she was interested in. After some weeks of back and forth, a day was picked and our guest arrived.

Selena, who was all dolled-up in skimpy dress, stockings, garter, shoes and little else was excited and after a few pleasantries, quickly retired to the boudoir with her date followed by your humble narrator with camera.

Very soon, Selena, both in and at her hotwife finest, had this guy panting. How it turned out after all that effort was that in no time he had his cock stuffed in my wife's ass and pumping away when suddenly, I heard her say "cum in my ass" in response, no doubt, to "I'm gonna cum".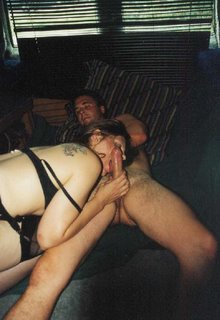 It was the first time I had ever heard her say that (to another, man) or, even to me and I still get a thrill when I think about it but, the long and short of it was - he was spent and done and soon left as he had said earlier when he arrived that he only had a few hours free that day.

Well! After all the effort it had taken to arrange it was a little disappointing and I was left with this hot little slut who was barely warmed up. That is when I picked up the phone and dialed the number for the guy we had picked up a few months earlier at a adult bookstore and video arcade, on the off chance he was available.

It was his lucky day, as well as Selena's, because he answered the phone and happened to be free and was more than willing. We made an appointment for him to meet us about an hour later in the parking lot of the arcade where we had first met him.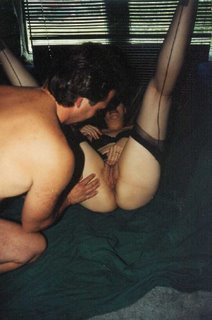 I got, Selena, in the mini van, dressed pretty much in her stockings and shoes and headed over to the place. He met us there promtly , freshly scrubbed, T-shirt, shorts and ready to go. He practically dived into the van and right between her legs, face first.

Soon, he was fucking her and this guy was great- a real porn star- He fucked her on top, from underneath and then laid there on his back while she sucked his dick for him and then he fucked her some more from behind and then, at this point - How could he resist?- he slid his big, thick, cock in her ass and there she was -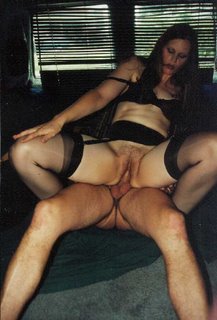 My wife on her kness moaning like a slut with yet, another guy fucking her in the ass (and she not even making the slightest of protests when he slipped his dick inside her) and we will, both, always remembering him saying "how nice and easy it slid in'- well, it would if some guy had lubed it up real good and stretched it out for you, an hour before, wouldn't it? .. and then, porn star that this guy was... He rolled the whore over and upon request- shot a big load of gooey cum all over her slut pussy. mmmmmmmmm........What a shot of her! One, I will always, cherish. Like my wedding vows!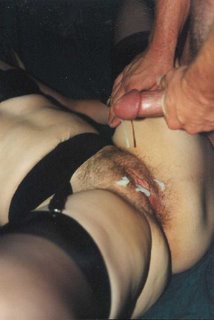 So, after having spent himself and with the whore laying on the floor of the van- with his cum still dripping from her pussy likea cheap crack whore....So, anyway, after having let him use her, in anyway and more, even begging him for it- like the true fuck slut she is- we thanked him and said we would call again, tossed him out of the van and left the arcade lot for home where, afterwards, I had a little fun time with her, too....

Blue Voyeur

naughtywithme @ gmail.com
THE LIFESTYLE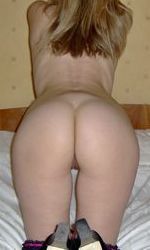 HotWife Janice
I spend alot of time online chatting with and then meeting other men
Cuckold Links

Blogs/Sites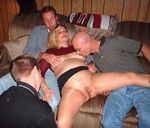 Cuck Images
I am listed on: