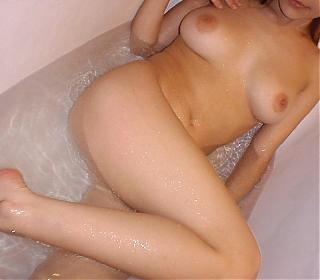 ***Again as in the blog posts below if you haven't read any of MiamiMark's previous true cuckold experiences then
CLICK HERE
to get caught up. - Webmaster
Rick left town for 3 weeks before we saw him again. Every time he called she would ask me if he said anything about her and I would say no (which was a lie but Rick told me to say it). Actually, Rick and I talked about her all the time. She was going crazy and asking me if he already had a girlfriend or why he wouldn't say anything.
Another friend of mine was getting married on two weeks and they decided to have a half separate and half joint bachelor party. For the first have the girls and guys would do their own thing and then everyone would meet up at Hooters and go on from there. We hit a couple of strip clubs and the girls had their fun. When we got to Hooters, the girls were already there and I'm pretty sure they had more fun because they were screaming and drinking quite a bit.
The rest of the night was a ton of fun and when it came time to leave, Cindy and a couple of the girls were going to spend the night over the bride's home and Rick was going to drop me off at home. We all said our goodbyes and we left. Rick drove to my house where he had his car and as a good friend he didn't let me drive being as buzzed as I was. When I got in I called Cindy and told her I was home and she had just gotten to their place. We said our goodnights and hung up. The next day she came home before I even woke up and we caught each other up on what had happened but it wasn't very exciting.
I had racquetball that afternoon with Rick and when I went to his place to pick ...
READ THE REST HERE
.
LINKS