Cuckold Husband Video
TOP CUCKOLD SITES
Cuckold Pages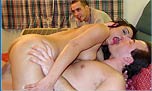 Please Bang My Wife
ARCHIVES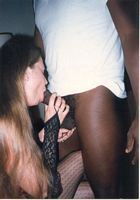 She Cuckolds Me
I am forced by my love to find men online to please her. - Wimp Hubby
Sunday, June 14, 2009
Alyssa's Cuckold Husband
Hi,

I am writing this under the orders of my wife's new boy friend. I had tried for quite a while to get her to try sex outside of our marriage and for the longest time she was not into it. Till several months ago she had told her friend about me asking her to think about it. A few weeks after that we went to see her friend and her husband for the weekend.

The first night we were there, we were just sitting around chatting and having a bit of wine. Something that my wife does not do very often. She was getting really relaxed and playful. About half way into the second bottle, I excused myself to go to the restroom. When I came out, her friend Lacey was in the kitchen taking care of some of the dishes. I came into the living room and she said that Alyssa and Mike had gone to bed. I just figured that she meant they went to sleep. I had no idea that it meant she went to his bed to be his. I sat down and was finishing my glass of wine when Lacey came up to me and took it from my hand. She stood in front of me looking down. It was at this point I noticed that she was only wearing her husbands shirt buttoned down the front with her long bare legs hanging out below.

I got instantly hard as I thought naughty thoughts about her. She said that Alyssa had told her that I had been trying to get her to sleep with other guys and she asked why that was. I told her that I thought it would bring a little excitement to our relationship and maybe bring some new ideas to our sex life. She knelt down between my legs as she replied, so you like the idea of her having other men, you ever wanted another woman? I told her I had thought about it. She asked what I would think if she told me that she was naked in the other room and Mike was having his way with her right now. I looked at her in disbelieve until she slide her hands up my pants leg and began stroking me through my pants. All I could say was "Oh my god" as she unzipped my pants and let my pole free from behind my cloths.

She began kissing and sucking me long and deep. I could not believe it, I had wondered about having her since the first time I had met her. She was 6'0, long strong soft legs, dark hair just past her shoulders and I would guess d or dd size breasts. She had almost the perfect hour glass figure. Alyssa was always talking about getting as good a figure as Lacey. I could not help it, I reached out and pulled her head deep onto my penis, forcing it deeper and deeper into her mouth. Then something happened I did not expect. I could feel I was about to cum and so could Lacey. As I began to build, suddenly she stopped and pressed on a spot about half way between my falls and my bum. She held it for several seconds, my penis twitched, but nothing. It was like I was cuming without the preasure or the mess.

She smiled at me as she pulled my pants and my boxers off and knelt on my lap. She began to rub her panties over my still rock hard penis. As she did I reached up and began to unbotton her shirt to release those beautifull breasts. As I got the last button, she leaned forward and pressed them hard into my face. I was in heaven. She kissed her way down my face, neck, chest and down to my penis again. This time she sucked me kneeling to the side so I could tease her lips through her panties as she sucked and stroked. My breath was speeding up again and once again, just before I came, she pressed on that spot and nothing. I could not believe it. I was beginning to get a little sore in the balls as they wanted to explode. She did this two more times over how long until finally.

I was begging her to make me cum, then I begged her to let me cum. I wanted to shoot so badly. She began stoking me faster and faster, harder and harder. I wanted her to ride me but she would not put it in. In fact, all she had done was give me several unsucessful blowjobs, she still had on her shirt, panties and bra. Finally I told her I would do anything, just make me cum, let me cum. She was stroking it faster and faster when she suddenly stopped and leaned foward into my ear, nibbled my earlobe and whispered for me to cum for her. That was it. All of a sudden my penis stood taller than it ever had and began shooting load after load into the air. I had never been able to cum on cue when someone said it, but all of a sudden, she said it and it happened. I laid there trying to catch my breath when she leaned in again and told me to cum for her. I let out a loud moan as I thought I was going to die when my penis started shooting again and again for a second time. Without any touching, without anything but her telling me to. I could not beleive it, it felt so good and I was cumming so much, I had made a huge mess. Lacey simply told me that I would have till morning to clean up and she gave me her shirt to clean up as well since the second round had gotten it dirty. As she left the room, I dosed off into sleep wondering what Alyssa was going through.

The next day, I had cleaned myself and the couch up as directed. After starting laundry to clean Lacey's shirt I went to the kitchen for breakfast. I spent most of the day trying to get Alyssa to tell me what had happened the night before, but she would not say anything. After dinner, we went back to their place. As we came through the door, Mike turned to Alyssa and told her to tell me good night. I looked at her puzzled as she leaned forward and kissed me and said good night. She then proceeded to their bedroom. Mike followed and Lacey shortly after putting the left overs in the fridge. As she told me good night, she asked if I enjoyed the night before and I replied yes. She said good, it will be the last time I cum for a while so I had better enjoy it. I told her dont bet on it, she said go ahead and try as I hear all the goings on in the bedroom. And she went to bed and locked the door behind her. I tried several times that weekend to make myself cum but couldnt. Not will we were leaving and Lacey leaned into my ear and told me too. I had to run to the bathroom to keep from messing up my clothes.

It has been several months since that first time and Alyssa has gone back to see her friends a few times. I am still unable to cum without Lacey telling me too. Alyssa on the other hand has changed considerably. She is no longer as conservative as she was. She now owns her first bikini's and has a whole new set of lingerie, most of which she brings home from Lacey and Mikes.

I am affraid I have underestimated the cuckold lifestyle we have now entered. We got a call on tuesday from Mike ordering Alyssa to be at their place by Thursday. We were supposed to go out for the weekend, but she canceled. She simply told me that she cant tell him no. I got an email this morning from Mike with the attached pictures with instructions for me to have you post them for all to see that I no longer have any control over my wife and for everyone to see how sexy she can be with a real man. He told me that if I didnt write this email, Lacey would no longer call. I dont mind what I have done to myself, its my own fault, but have I turned Alyssa into a slut? I dont want her to start thinking about herself that way. She is a very hot sexy lady.

Has she become a slut? Is she now what is called a Hot Wife? I hope no one thinks badly about her. Mike also asks for feedback to me as to what everyone thinks of Alyssa, so please feelfree to email me. Thank you for your time.


James
gr8hubby @ hotmail.com


PS. I did not know she owned a garter. She has never worn one for me and in fact told me that she would never wear one because they were slutty. What have I done?
THE CUCKOLD COMMUNITY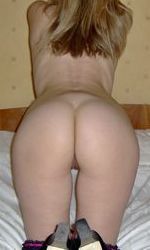 HotWife Janice
I spend alot of time online chatting with and then meeting other men
Cuckold Links

Blogs/Sites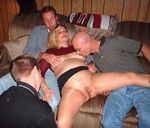 Cuck Images
I am listed on: