Cuckold Husband Video
TOP CUCKOLD SITES
Cuckold Pages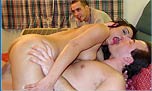 Please Bang My Wife
ARCHIVES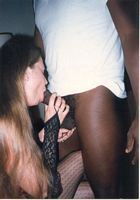 She Cuckolds Me
I am forced by my love to find men online to please her. - Wimp Hubby
Thursday, June 04, 2009
Alyssa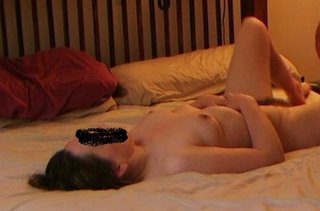 My husband has been asking me to try other guys for several years now. We have a good marriage and love each other quite a bit. He is 6'4 with a strong build and an average penis. I am 5'9, brown hair, slim build with 36c breasts. We both think our sex life is good, but my husband has been pushing me to try another guy.

I was talking with my best friend Lacey about what my husband had been wanting me to try. We talked about it at length when she admitted to me that she had tried it and that it was not all that bad. I was shocked as we were both raised very conservative and while at college would have never even considered it. Now that we were married it would seem that things were changing. We talked for the longest time about what it was like and what she liked about it and things like that. Then she mentioned that her husband Mike was a good wife trainer and that he would be more than willing to train me. I did not understand what all this meant but I began to be intrigued. Lacey invited us to come for a weekend and see what would happen.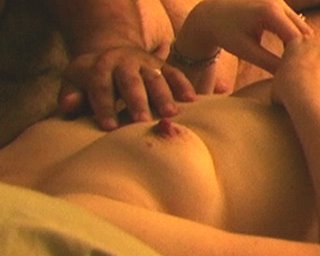 James and I took her up on her offer, I had not told James the real reason for going. The first night we were there we sat up talking. Lacey offered me some wine, something else we did not do before marriage, and I decided to try some. It did not take long before I was feeling quite warm and relaxed. I then noticed that Mike was flirting with me a bit and I started flirting back. This went on for a while when James got up to head to the bathroom. As soon as the door closed, Mike reached over to me and took my head in his hands and kissed me deep on the lips. I resisted for a second till I felt his tongue separate my lips and I could no longer say no. He explored my mouth with his tongue and then released me. As I tried to catch my breath he told me that I was now his and that I was to head to their bedroom for further training. I looked at Lacey and she smiled and poured me a bit more wine.

Unsure what to do I just sat there for a second. Then Mike took my hand and helped me up. I will meet you in the bedroom in a second and he guided me toward the hall. I nervously walked down the hall to their room and opened the door. Unsure what was going to happen or how James was going to react. I found myself getting very excited at the same time. I walked around their room getting a look at everything as Mike entered the room. My knees were weak as he walked up to me and gently began kissing me softly on my neck and then my cheek and finally on my lips. I began to melt. He took my glass of wine and set it on the night stand. Then he kissed me hard again as he reached up and took a breast in his hand. I went totally weak in the knees as the second person ever reached into my shirt and pinched my nipple. He slowly lowered me to the bed.

I asked what about James, he said that Lacey would know how to take care of him and get him the training he would need. I smiled as Mike gently lowered himself over me. Then suddenly he reached down and ripped open my shirt. I squeeled as it startled me. He began working feverishly on my breasts and quickly released my breasts from my bra than threw it to the floor. He spent what seemed for ever sucking and nibbling and pulling on my breasts and nipples.



Over the next several hours Mike would introduce me to some of the most intense sex I had ever had. He would also give me my first orgasm during sex I had ever had. I was amazed at his stamina and size. After my second and third orgasm I would finally collaps underneith him with no strength left. I was exausted, but Mike had not cum yet. He told me to get on my knees. I did not have the strength. As a punishment, she slid my legs apart and began stroking my clit with his thumb as he slid his fingers in and out of me. I imediately coated his fingers with my juice again and again till I started cumming again. He would spend the next several minutes holding me down as he made me cum time and time again. I lost count as all of the orgasms began to be one long long orgasm. As I was cumming over and over, he began whispering in my ear that I was now his and that I was to do as he directed. He told me that if I did as I was told, he would continue, if I didnt, he would not allow me to cum until I did. Then he stopped in the middle of my body shaking.

After a few minutes he looked at me in the eyes, kissed me deep on the lips and pulled on a nipple. He asked if I wanted more. It was the hotest and most intense sex I had ever had. I began begging him for more. He ordered me to roll onto my knees so I did. He got behind me and began teasing me from behind. At this point we heard a scream of pleasure coming from the other room. It was the first time I had even thought about Lacey and James. I began wondering what she was doing until Mike slide his fat Penis deep inside of me. As he began pounding me from behind he reached up and pulled on my swinging breasts. I was deeper than he had ever been when suddenly it happened. He let out a loud moan and he began to throb as he filled me with his juice. I felt every shot he made. He filled me in no time. He shot several times as he pulled out and continuted to cum all over my butt as he stroked his penis. I had never seen so much cum in my life.

As I collapsed onto the bed, the door opened. Lacey came in. She was wearng only her bra and panties. She smiled at me and asked Mike how it went. He smiled and said I was now his and asked how hers went. She said that James had competed his training and that he was totally in her controll. They kissed and she began stroking him as I lay there watching. He laid her on the bed next to me and began making love to her. As he began to pound her I tried to get up but couldnt. It was so hot watching them go at it right next to me. Before long they had finished and Lacey went limp and Mike screamed in pleasure. We all fell asleep in the bed.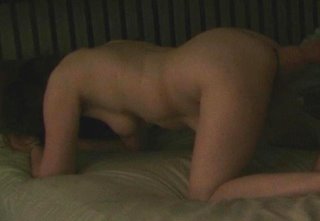 In the morning we awoke and began to get ready for the days events. Before I had a chance to talk with James, Mike informed me that I was not to speak of anything that had happend the night before or I would be punished. I smiled and Mike reminded me that if I disobeyed he would not allow me to cum again until I did. Shivers ran down my body and ended in my clit as he reminded me of the wonderful set of orgasms he had given. I agreed and headed out to the kitchen.

The next night we would go through the same thing only this time James was left by himself while Mike took turns on Lacey and I. I could not believe he could take us both on and still last as long as he did. It was amazing sex again.

In the morning we were headed home, we had all gotten cleaned up and ready to go when Lacey gave James a hug and whispered something in his ear. He moaned and ran to the bathroom. It was at this point that I would discover that my husband had been tamed to the point that the only way he could cum was if Lacey gave him the command to cum. And then if she gave it to him, he could not help it.



It has been three months since that weekend and Mike has not allowed James to have me since. I have been back to see them once and we are getting ready for another trip in a few weeks. As a way to remind my husband that he has now gotten what he asked for all those years, Mike has asked me to send you this email and the attached pictures. They are of me with Mike on the weekend I went to visit. He knows James likes your site and will go crazy over the pictures. He also says comments are welcome so that I can see what people think of me. Please forward any comments to wawife @ hotmail.com.

Thank you so much for your site and for getting James all hot and bothered. Had you not, I would not be the hotwife Mike says I now am. Mikes tease and yours.


Alyssa - wawife @ hotmail.com

CUCKOLD CLIPS

-

CUCKOLD FORUM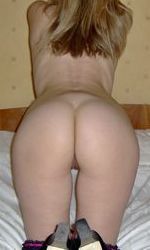 HotWife Janice
I spend alot of time online chatting with and then meeting other men
Cuckold Links

Blogs/Sites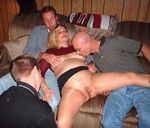 Cuck Images
I am listed on: