Cuckold Husband Video
TOP CUCKOLD SITES
Cuckold Pages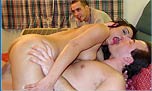 Please Bang My Wife
ARCHIVES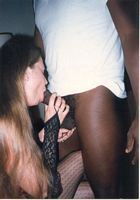 She Cuckolds Me
I am forced by my love to find men online to please her. - Wimp Hubby
Monday, May 04, 2009
More From Hot Wife Gina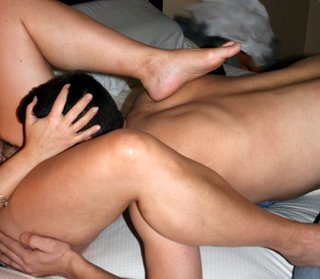 To give you a little background information:
My sexy wife became a Hotwife just about one year ago. Since that time, more than 14 men have had the pleasure of putting their dicks in her hot pussy and mouth. Wifey loves this and has no intention of going back to being a monogamous wife. All she asks of me is that I keep my cock exclusively for her. I gladly comply, finding that I love being my wife's cuckold.

This past week we were spending a few days in a hotel to attend a meeting. We decided to invite a lover, who has had my wife before, over for a few hours of fun. He came (and I do mean CAME) the other night.

Our friend "Eric" is 14 years younger than Wifey but, as she told me, "He sure knows what to do with his tongue". He had to work late so he suggested that we go to dinner and he would show up at our hotel room at about 9pm. We thought this was a good idea and I brought some scotch for cocktails and had ice available in the room for when Eric arrived. The plan was to go to a nearby restaurant, have a light meal and get back in time for Eric's arrival.

Before heading out to dinner however, Wifey and I decided to take a bath together. The hotel room had a large, two-person Jacuzzi and whenever we stay here we like to have a soak. It felt great and I have to admit that I was feeling very aroused to be taking a Jacuzzi with my Hot Wife in preparation for a visit from another man. I felt like I was serving her, getting her ready to be fucked. Soon I started to caress and kiss her, she kissed me back.

"Are you excited about Eric coming over?" I asked her.

"Absolutely" She replied.

Looking deeply into her eyes I realized she was. She was in a Jacuzzi with her husband, getting ready for another man, and she was excited. Excited that she would soon be feeling another man's cock inside of her, and excited that she was doing this under the watchful eye and approval of her faithful husband.

I began to rub my hard cock against her opening.

"MMM" I said. "I bet you can't wait until Eric puts his cock inside of you."

I must have been reading her mind.

"Oh yeah, that's exactly what I was thinking. I am so ready for Eric to fuck me." She said while rubbing against me.

She kissed me deeply but gently pushed me away before I could push my cock into her.

"No. Not now, they'll be time for you to do that later." She said while kissing me. "But Eric gets to fuck me first tonight. You can have my pussy after Eric gets his turn."

I know she could see the look of excitement in my eyes to be hearing this from my wife. I could sure hear the excitement in her voice.

We went to dinner and had a nice quiet meal and then returned to our hotel about 20 minute before Eric was scheduled to arrive. I started to get a little frisky and began to kiss and lightly caress her breasts. But she stopped me:

"Not now." She said, removing my hands. "These are for Eric."

"Are you sure about that?" I asked.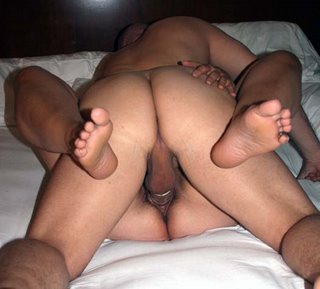 "Absolutely." She said. "Tonight my tits, mouth and pussy are Eric's. You can have them back after he leaves."

She really had me excited at this point. Here was my wife of twenty years rejecting my touch because she was "saving" herself for another man! I can't describe how hot it is to have your wife tell you that you can't touch her body because she wants her lover to have her first. And that's exactly what my hot wife was saying, that I had to wait in line if I wanted her, that I had to sit quietly and dutifully watch while another man took her. And I absolutely wanted her, loving every moment of being her cuckold husband.

"Then what should I do until then?" I asked

"Make drinks for all of us and be a good, polite host. Then sit in that chair and watch like a good hubby while Eric fucks me." She replied, seeming bolder and more in control. "And Eric will fuck me good. Then, if you do your job well, I'll let you eat my used pussy and put your cock in me later."

Eric arrived a few minutes later and we all had a cocktail, me sitting in a comfortable chair and Eric and Wifey relaxing on the bed. We talked a bit about politics and sports and caught up on what we had all been doing in the four months since he had last fucked my wife. Wifey played a little "footsie" with Eric but other then that it was relaxed, three friends getting together. Except she was going to fuck the brains out of one of these friends while the other watched.

It started heating up. Soon Eric and Wifey started caressing each other and then began slowly kissing. I continued being the good host producing a box of condoms for their use. Eric was a good guest thanking me and adding he had brought some also "in case."

Eric slowly removed my wife's top and starting sucking on the nipples she had recently denied me. She appeared to be in ecstasy to feel his mouth on them.

"MMM" she began to moan as she pushed her breasts deep into her lover's mouth. She was so turned on it was amazing.

I sat there watching with my mouth agape. I was feeling it all: jealousy, excitement, gratitude, and absolute dedication for my hot wife. I couldn't wait until Eric left so I could show my appreciation for my hot wife, who was so willingly and passionately cuckolding me.

When Eric pulled away her breasts were heaving with excitement. Her nipples were standing out like giant eraser tips. Eric rolled one nipple between his fingers. She arched her back and let out a moan of pleasure. She really wanted him.

Eric began to undo her slacks. She loves being undressed by another man and she began to moan louder with desire. In one quick motion he had her pants and panties off and he was rubbing her absolutely soaked pussy, causing it to make wet sucking noises. This hot wife wanted it bad!

"Ohh" she moaned as he began to kiss down her body and lick and rub her pussy. She gently ran her fingers through his hair as he took possession of her pussy with his mouth. And I do mean possession. No one has ever made my wife squirm the way Eric was while he was eating her pussy. He has to be one of the best pussy eaters in the world.

"That feels so great" She moaned.

Eric quickened the pace and she wrapped one leg around his shoulder while he ate her with gusto, Eric also moaning and telling her: "God, you taste delicious." That did the trick and my wife had an intense orgasm in his mouth, twisting and turning and moaning while her whole body shook in release.

Eric slowly kissed up her body and kissed her deeply on her mouth and slowly caressed her as she continued to twitch in pleasure. When she finally came down from her high she began kissing and caressing Eric back.

"Wow Eric." she said. "Now I remember how well you do that. God, that was great."

Eric smiled, started kissing down her body again and started eating her pussy one more time. This guy really loved the taste of my wife's pussy! She leaned back and enjoyed it for a few minutes but then stopped him and said:

"No, as great as that is it's not what I want right now. I want your cock inside of me."

Eric didn't have to be told twice. He removed the rest of his clothes, and rolled one of the condoms onto his cock. He positioned himself between her legs and pushed all the way into her.

"Ohh.." She moaned as she felt his cock fill her. She wrapped her legs around him and fucked him right back, causing him to gasp.

"Oh you feel so good." Eric moaned while picking up his pace.

Wifey was beyond ecstasy, humping against the cock that was sliding in and out of her, clawing at the sheets while crying out in intense passion.

"Oh God, oh yeah" She cried out as a second orgasm began to build in her. I thought she was going to explode every nerve in her body seemed to be firing. They both started fucking frantically until Eric stiffened and she once again went over the top. "Oh yessss!" She screamed as Eric and my wife had mutual orgasms. He cried out, stiffened, and collapsed on top of her. Eric stayed on top of my wife, his cock still buried and moving slowly inside of her as they tenderly kissed in the after pleasure. It was amazing.

Eventually Eric was ready to go. He and Wifey kissed a few more times and he took his leave.

Wifey was lying naked and sprawled out on the bed with a content grin on her face. She looked amazing and sexy and I wanted her so badly. She looked at me, smiled, and said:

"That was amazing, even better than the last time. Get those clothes off and show me that you loved it."

I quickly removed my clothes and started kissing her thighs. The thighs she had just wrapped so tightly around Eric.

She looked down at me, smiled said: "So my cuckold husband, you love seeing me like this don't you? All wet and spent after another man his way with my pussy? Did you love seeing Eric take me in front of you? Did you love seeing how much I wanted him to have me? How hard we both came?"

"You know it my wifey." I said. "Can I have the pleasure of tasting your freshly fucked pussy?"

"Absolutely" She said, "I demand it. But remember, tonight you're getting it second-hand. I'm letting you taste Eric's pussy."

I began to eat her soaked pussy, licking her clit and shoving my tongue deep inside of her hole. It was truly a privilege to be allowed to eat my sexy wife's used pussy.

"Mmm" she said, "Can you taste how wet Eric made me? Do you like tasting the sex your wife just had?"

I just grunted an affirmative as I lapped up her juices.

"Good, there will be lots of opportunities to do that. Maybe some day I'll even reward you with a creampie. But now I want you to fuck me."

I slid up her body and put my cock into her well-fucked cunt. It felt great to be getting seconds from my slutty, wanton and very sexy wife.

"MMM…you like having sloppy seconds don't you? You like when I'm a slut for other men." She said as another orgasm began building.

I fucked her slowly and steadily, giving her two more orgasms before I shot a huge load deep inside of her.

Afterward, my wife curled up and slept, like a baby. A naughty, wanton baby who fucks and will continue to fuck men that her faithful husband brings to her.

gina19602 @ yahoo.com
CUCKOLD HOT SITE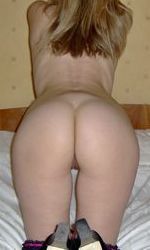 HotWife Janice
I spend alot of time online chatting with and then meeting other men
Cuckold Links

Blogs/Sites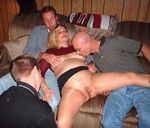 Cuck Images
I am listed on: