Cuckold Husband Video
TOP CUCKOLD SITES
Cuckold Pages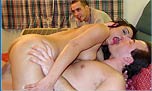 Please Bang My Wife
ARCHIVES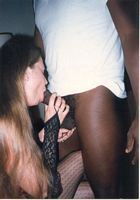 She Cuckolds Me
I am forced by my love to find men online to please her. - Wimp Hubby
Thursday, May 14, 2009
More From Brad & Cindy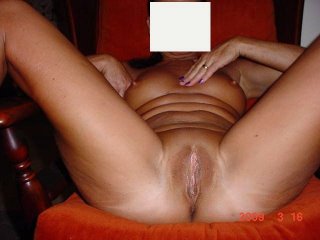 Just found your site on the net and love it. My wife and I have been married 22 years. After about 4 years we started swinging, something we both thought sounded exciting. Thru the years it has more of less turned into her cuckolding me. Everything I am about to tell is 100% true. Our best times were when we had a MFM 3 threesome. This first post will be on us first starting,If there is any interest I have many many stories to share. Our first time was with a neighbor we both knew and liked.

When I approched him about it he didn't believe me, because from the outside my wife isn't a flirt, or tease. But once things get going look out. I told Brad (friend) to come to our house that night and if Cindy (wife) wasn't dressed in a pair of silky shorts and tank top (no bra) that he could leave and I would never say a word about it. He agreed. I told Cindy when she got home and she was very excited and nervous at the same time.

Cindy took a shower and got ready while I rolled us a joint. Cindy came out dressed like I had asked her to but she had on a white tank top that u could see right thru and had not worn any panties. When Brad arrived we all sat on ther sofa with cindy between brad and I. At first we were all pretty nervous and didn't know how to get things started. We smoked the joint, it relaxed us so we were laughing and joking around when I just reached over and started kissing cindy while I rubbed her tits thru her top.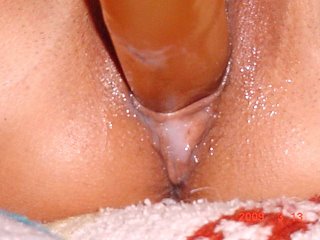 When we broke our kiss she leaned over to kiss brad. I saw he already had his hand on her leg and she had her hand on his thigh. As they kissed I began rubbing her leg closest to me, sliding it from her calf to almost her pussy. I would stop just short. As I did this she had her legs spread very wide and I could just see her outer lip. They broke their kiss and I saw that cindy had her hand on his crotch and he was very excited. I asked cindy to take her top off and she did in a hurry. Her nipples were very erect. We kissed again and this time I wanted to see how wet she was and slid my hand to her pussy she was soaked.

She let out a light moan and spread her legs wider. she was close to cumming and broke the kiss and started kissing brad again. Brad wasted no time in burying 2 fingers in cindy's wet pussy. By now Cindy's pussy was so wet her juices were running down the crack of her ass, onto the couch. She then slid down on the floor and got between my legs then swiftly pulled my shorts and briefs down and gave me about 15 sec blowjob.
She then went and did the same to brad. We then all got naked. Cindy and I had talked before hand and decided brad would fuck her first. Cindy then stood up and removed her shorts and asked us if we were going to follow her to the bed room? Cindy layed in the middle of the bed, brad and I got on each side of her. Cindy had both our cocks in her hand stroking us, as she took turns kissing each of us. Her knees were drawn up and her legs were spread wide. One leg resting on brad and one on me. As we took turns kissing cindy, we took turns fingering her and sucking on her tits.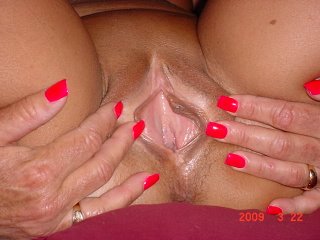 Cindy had had enough foreplay and was ready to get fucked. She told brad she wanted his dick in her. (Brad's cock was about the same as mine a little over 6 inches but his cock was very thick). I switched around so I could watch, and cindy could suck my cock. I watched as brad slid his cock in her very slowly at first. Brad soon picked up the pace and I could see Cindy's juices start to gush out of her pussy. Brad didn't last very long the first time. I watched as he tensed up and filled cindy's pussy full of cum. They were both moaning and kissing. When brad pulled out, a large stream of cum trickled out of cindy's pussy. I took brad's place as cindy spread her legs her pussy was wide open and still had cum oozing out. I slid in my balls deep on the first stroke. Cindy's pussy was sooo loose and wet. What a turn on. I lasted about 13 strokes and came with a fury.
We fucked cindy 2 times each that night. She would suck one while the other pounded her. She was the one that got round 2 going by crawling over to brad and started sucking his cock back to life.

Ever since that day we have been hooked. My favorite is watching her and videoing and taking photos. She has met with men several times alone. I like that also. She has even worn panties on her dates just to keep the cum in her till she gets home. This is a photo of her and a guy that used to come over quite alot. The photo's aren't of that experience. The last one was taken just last month.

Brad - txoralmaster @ yahoo.com
PENIS EXERCISES

-

CUCKOLD CLIPS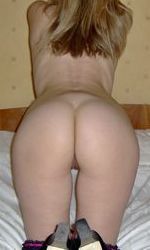 HotWife Janice
I spend alot of time online chatting with and then meeting other men
Cuckold Links

Blogs/Sites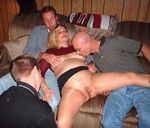 Cuck Images
I am listed on: