Cuckold Husband Video
TOP CUCKOLD SITES
Cuckold Pages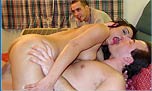 Please Bang My Wife
ARCHIVES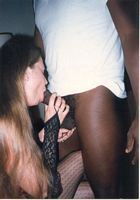 She Cuckolds Me
I am forced by my love to find men online to please her. - Wimp Hubby
Friday, May 01, 2009
I Cuckolded Him I Guess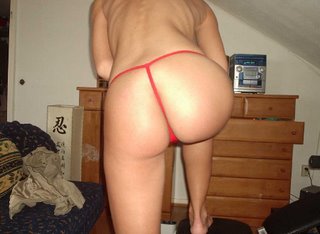 Hi Webmaster of the Cuckold Blog and Readers,

This is something that I wrote down 6 months ago just for myself. Lately I have been getting the itch to share it and relive it again, kind of bring it to life by having other people know about it. It took a bit of time but through searching story sites I realized that what I was was a hot wife to a cuckold husband. A quick google search brought me here, to this blog.Here is what I wrote down, and what happened.

My husband and I were attending a wedding reception at the country club he belongs to. As I looked over at him across the room, he was well on his way to getting drunk, laughing with his golfing buddies who were his fraternity brothers and now businessmen. The common theme in all their appearance was that they were drunk, overweight and successful. They were talking too loud, leering at the bridesmaids and making fools of themselves. My husband is 5' 9, 265lbs, balding, 55 and very out of shape. He was a dud as a lover and not endowed (less than 5" hard). It had been years since....

The club was centered on golf, money, exclusivity and being white only. In other words a real southern, rich hangout. There would never be a black member; there was very seldom a black guest. I turned away from the main room where the reception was being held and went to one of the many bars that were serving the guests, and ordered a glass of wine. I heard a deep voice with an Ivy League accent behind me finishing a conversation. As I took my wine and turned, I was startled by the size, race and handsome appearance of a tall, athletic, black gentleman in a very well tailored tuxedo. Our eyes met and he smiled broadly. I couldn't help but blush and I felt a tingle I hadn't felt in years. He was looking at me as a physical woman, almost a sexual way. It was a look that I hadn't had in years, not since I was in college.

He introduced himself as Jim, and I recognized his name as the new president of an electronics firm the governor had attracted to locate here. He had played football at Dartmouth and earned an MBA at Wharton. Jim made the corporate climb, seeking the hard operations and finance jobs; avoiding the HR assignments that many companies slotted for minorities. As we spoke I became aware of the stares that we had attracted by the sight of a black man talking to a white, married woman. At 6'4", 200lbs, and very fit he was hard not to stare at. He did too, and he offered to talk later, but his smile and look told me he wanted me. I shivered...

Here I was a married woman of 42, attracted to and, yes, even sexually aroused by this man! I was proud of my body, working out and running daily. I had a cute butt, which still turned heads. I was wearing a short, cream-colored dress, which showed some cleavage and my tanned legs. I had not felt like a real, even sexual woman in years... As we parted, I smiled and shivered, thinking of what he had just done for my self-esteem. A loud outburst broke out in the middle of the reception room as my husband's drunken buddies laughed foolishly at some joke. One look at my husband told me I had to get him out of here quickly, before he embarrassed himself.



This was a role I had played many times in the past. I walked over and tried to get him to leave, he made a crude, sexual remark about why I wanted him to go, almost bragging to his friends. I helped him stand, he could barely walk. As we went outside and his car was brought up (we had arrived separately), I saw Jim getting into his also under the entrance awning. He saw the trouble I was having and offered to help get him into the car. At this point he was like a ton of jello and almost passed out. I thanked Jim, as he put him in the car and closed the door. Jim stood close to me and asked if I would need help getting him out, the moment was electric for me. I stuttered, and said, "yes" quietly.

Looking up at him, knowing that I had just agreed to something more. As I drove the short distance to our home on the 12th hole of the golf course, I checked my makeup in the mirror. I was as nervous as a schoolgirl on a first date.

As I pulled into the driveway, I was grateful that I had left my car at the club, so there was space for Jim's car in our garage. His car parked in front of the house would start scandalous rumors. I hit the door opener and drove in. Jim stopped his car short, in the driveway, and got out to help me with my drunken husband. He easily lifted him, despite his weight, and carried him inside. He placed him on the living room couch and turned to face me. I stared up at him and said," thank you". I asked if he would like a drink, glancing nervously out the window at his car, in the driveway. He said "Yes, a scotch, please" and excused himself "to get something from his car". I heard his car pull into the garage and the automatic door closing. I smiled. He knew...

Jim walked in, I handed him his drink and joined him on the patio. My husband snored loudly, inside. We talked; he listened to me as we sat on the patio loveseat. I was so very aware of his body, the touch of his hand as he made some point in our conversation. I turned more toward him and he leaned toward me, our faces inches apart. His hand on my shoulder, he pulled me toward him and kissed me. It was like an electric shock! This handsome black man, kissing me while my husband slept, yet I couldn't help myself, could resist, like I knew I should. I opened my mouth and our tongues touched. He pulled me even closer, his arms around me. His hands moved over my back as my arms encircled his neck. I never wanted this to end...

Jim lifted me to my feet, gently and held me against his body. I could feel the well-muscled shape of his chest and thighs as his arms pressed me into him. I felt so sexually alive! My nipples hard, my panties wet with desire for this man! I looked up at him and pulled his head down to kiss him deeply. My tongue seeking his, wanting him, needing him, lusting for him. I had never felt this way. Our kiss broke and he looked at me. I heard my voice say, "Please". Jim asked "Please what?" I hesitated at what I wanted to say, what I was about to say. "Please, take me" I heard my voice say. Jim smiled and lifted me off my feet, carrying me in his arms, into the living room where my husband was passed out and snoring. I remember looking down at his obese body and smiling inside at what was about to happen... I hoped.

I pointed Jim to the master bedroom and he placed me on the bed. I slid off, and stood in front of him sliding off his tux jacket and took his tie off. As I worked on the studs that held his shirt, Jim's well-muscled chest and stomach came into view. He kissed me deeply again, and unzipped the back of my dress, letting it slide to the floor. I stepped out of my heels, making me even shorter, compared to him, and stood before him in nothing but a bra and panties. Jim slid off his shirt, unfastened his pants. Stepping out of his shoes and pants, he slid off his boxers and I gasped; at his hardened body, his small waist and his enormous manhood. He was HUGE! Oh my god! I had never imagined that any man would, could be so big!

He took me in his arms and kissed me deeply, pressing his body against mine. My arms were around his neck, his tongue deep in my mouth, I was overwhelmed with desire and arousal. I felt his hands move down my back, cupping my bottom and pulling me closer. I felt him harden against my thigh. I was so aware of his size and the urgency, which he kissed & held me. I lowered my hand to feel him. As I grasped his cock, my hand wouldn�t fit around it. I stroked him, and his hardness rested against my stomach! I was quite alarmed and aroused as I wondered if I would be able to physically do this because he was so big (at least 10 inches, maybe more and thicker than my arm). His hands moved up my back and unfastened my bra, I lowered my arms and it slipped to the floor. My hard nipples pressed against his chest as I heard him moan. His hands slid my panties down and I stepped out of them. I couldn't believe how much I wanted him, what I was about to do, in my bed, while my husband slept.

Jim lifted me onto the bed and crawled over me, kissing my neck and shoulders while his hand stroked my stomach and thighs. I parted my legs and gasped as his fingers probed my soaking pussy. His mouth sucked my nipples gently biting them. I felt as if I was on fire! He kissed down my stomach and I opened myself completely to him. His hands grasped the backs of my thighs and pulled my legs open farther as he kissed lower and finally his tongue slid deeply inside me. I arched my back and cried out! My hands pressed his head into me. He sucked my clitoris, sending me over the edge. My body was vibrating as I screamed! I hadn't cum like this in years - maybe ever! He continued to pleasure me as I could barely hold on. His tongue was so deep inside me, as he pushed my legs back even farther his tongue wandered to my ass and even swirled around my asshole! I was shocked at the pleasure this brought me. I was screaming, moaning, gasping like never before. I was completely his, he owned me. His fingers gently pinched my nipples as I had another runaway orgasm.

Jim started kissing up my stomach, lingering at my breasts while he sucked my nipples. I wanted him so much, but was not sure I would be able to take all of his enormous cock. I knew it was much too late to turn back, not that I wanted to. I was so wet, spent from orgasm and wanted him so much. He kissed my neck, then my lips, as I tasted my juices on his face. I reached to grasp his cock and guide it into me. Jim placed his arms behind my knees and my legs on his shoulders. He was going to take me completely and penetrate me deeply. As he kissed me I felt the head of his cock at my vagina as he gently pressed into me. He entered me slowly and I cried out, arching my back as he plunged into me and didn't stop. He slowly drove into me until there was nothing more. I felt like a virgin as he touched places that I'd never felt. I was gasping at the intense pleasure and pain I was experiencing. With each stroke Jim was fully inside me, stretching me beyond anything I've ever known!

Jim started to pound me so fast and hard, I came in buckets! I heard myself screaming for him to fuck me harder. I had never said anything like that before. He seemed to fuck me forever and I came more than I could count. The sheets were soaked with our sweat and my juices. I could tell he was finally about to come, as he strained against me. He buried his cock deeply inside me and flooded me with his cum. As he collapsed on top of me I could feel it leaking out, down my ass.

When we finally stirred and caught our breath, I looked at the clock. We had been fucking for hours! Jim was a gentleman and kissed me gently as he rose. I put on a robe and watched him gather his clothes. He walked out to the living room where my husband still snored loudly, passed out. I felt his cum leaking down my thighs. Jim looked at my fat husband, then me - He wiped his cock, still wet with our cum on my husband's face! I smiled as he dressed and kissed him deeply as he walked into the garage. I went inside & watched him drive away. My nipples, legs, stomach and pussy sore from the marathon fucking I'd just had from a 10" black cock.

End

It was the only time I saw Jim and my husband never found out. I am still looking around for the next 'Jim' and feel more alive than I ever have before. I hope you enjoy this.

Ann
CUCK LIFESTYLE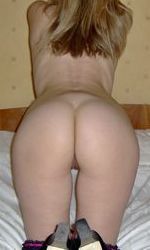 HotWife Janice
I spend alot of time online chatting with and then meeting other men
Cuckold Links

Blogs/Sites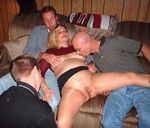 Cuck Images
I am listed on: