Cuckold Husband Video
TOP CUCKOLD SITES
Cuckold Pages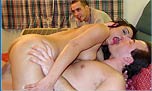 Please Bang My Wife
ARCHIVES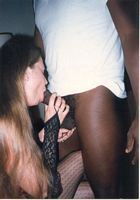 She Cuckolds Me
I am forced by my love to find men online to please her. - Wimp Hubby
Sunday, April 12, 2009
With Our Broker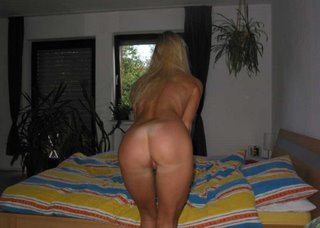 My wife and I had a recent experience that was surprisingly erotic for us both. We accidentally had a 3sum with our mortgage broker who was visiting our house during a business transaction. After the transaction, we had a couple of beers. He was a very masculine, well built, good looking man and I noticed that he seemed to be flirting with my wife and surprisingly she was flirting back.

We continued to drink beers and I noticed the sexual tension escalating and the topics of discussion kept reverting to sex. Well we moved into the kitchen and stood around the center island and just by accident he ended standing next to my wife on the opposite side of the island from me. He said she looked tense and volunteered to rub her shoulders -- as long as I didn't mind. I said sure no problem. So he began to give her a massage standing in front of me. I could tell that my wife was getting aroused because her nipples hardened beneath her shirt and she started to close her eyes slightly.

I watched him continue to massage her -- each time he moved his hands further down the front and along her sides closer to her breasts. He was so close that occasionally he would bump against the soft skin of her breasts and she would look at me for my approval or disapproval. He also was looking at me with more of an arrogant look on his face -- as if to say that he knew he was seducing my wife in front of me. Since we had drank several beers earlier, I had to take a piss and excused myself into the bathroom just off the kitchen. I stood there as I was taking a leak and realized that my cock was starting to harden at what I had just witnessed.

Well after I finished I came back into the kitchen to find my wife and our mortgage broker engaged in an embrace and deeply kissing each other. When I came into the room, they both paused and looked at me. When I did not say or do anything except come closer, they continued. At that point, I joined them on the other side of the kitchen island and I proceeded to remove my wife's shirt while he kissed her. I noticed that he had a huge bulge protruding from his pants. I guess he took my actions as his cue to move faster so he began to remove my wife's shorts. Soon she was standing between us in just her bra and panties.

I backed away a few feet just so I could see the two of them standing together. They looked beautiful. She is a lovely blonde with 36D breasts as you can see and he is a very chisled and goodlooking man. I knew then that my wife would be taken by a superior man this evening. I knew then that our whole sex life was getting ready for a huge change. Since I had backed away, he reached around and unhooked her bra and released her soft beautiful breasts. When he saw them, he was obviously pleased and bent down to kiss and lick them. He also removed her panties with his other hand. So now she was standing with the strong handsome man in our kitchen and she was completely naked. No other man had seen her naked body except me in nearly 13 years.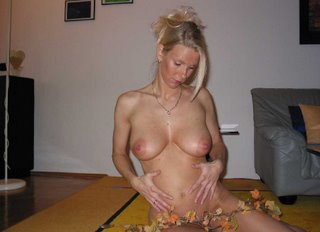 It was like I was offering her as a gift to this flawlessly masculine man. Until now, my wife had let him do all of the undressing, so she reached over and helped him unbutton his dress shirt and it fell to the floor. She then reached for his belt buckle and unhooked it and then undid his trousers. When she reached for his zipper, the bulge in his pants visibly moved as his cock became harder. When she unzipped his pants, they fell to his ankles and his hard cock stood straight out beneath his boxer underwear. She knelt down and hooked a finger under his underwear waistband and pulled them down. As they came down past his groin area, his penis jumped up with such force that it hit her in the cheek. I saw my wife's eyes widen and heard her gasp in delight.

After admiring his hard penis, she grasped it with both hands and begain to lick and suck on the tip of it. I was nearly speachless at this beautiful sight. My emotions were torn between jealousy, embarrassment, and pure sexual lust for what I was seeing. Our kitchen had many windows and the front door was see through. Anyone outside our house could have seen what was happening. Our neighbors could have witnessed this man making me a cuckold and my wife becoming a slut for him. Many of the neighborhood husbands would check out my wife because she was so attractive. If they happened to view what was going on in my kitchen, they would know that she could be had and my wife would become the neighborhood slut.

At that point I suggested that we go upstairs and "get more comfortable on the bed". He sort of glared at me and she didn's stop sucking, but he eventually agreed that it would be better to lay down. I was still fully clothed, so they led the way up the stairs as I gathered their clothing off the kitchen floor and followed them up the stairs. It was as if I was not even there. They continued to kiss and fondle without even acknowledging me. When I got up to our master bedroom, they were already laying on the bed. He was kissing her with such passion. I saw how excited it was making her because I could see the wetness of her pussy. Well I mustered enough courage to remove my own clothing so that I could rub my own penis as I watched. My wife would occaisonally glance at me.

After a few more minutes, she looked at me and invited me to join them in the bed. As I sat down,on the edge, I noticed that his penis had softened a bit. He continued to kiss her and she saw me looking at his cock. She broke from the kiss and said to me -- "why don't you touch it -- you know you want to". With that, I was totally embarrassed, but looked at him to see if he approved and he just nodded. So I reached over and touched my very first cock (other than my own). It felt very good and I felt it harden as I touched it. They were still kissing so I began to stroke and carress it and I even got up the nerve to taste it and begain to lick and kiss it. It got really stiff while I was doing this. I heard them whispering to each other as I played with his manly penis.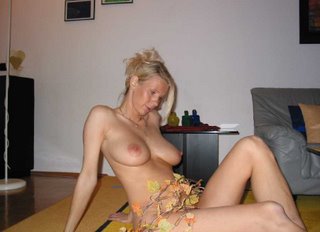 He said "do you like watching your husband suck my hard cock" and she said "yes it really turns me on". He also said "he's getting me hard so I can fuck you". In a few more minutes, he laid my wife down on her back and spread her legs and moved around so that he was positioned to enter her. I was still stroking his cock and it remained as hard as steel. He moved in close so that the tip of his penis was at the opening of my wife's beautiful wet pussy. He paused and looked at me. He wanted me to hold it and insert it into her. So I held his cock and rubbed the tip along my wife's wet folds. She was moaning and I could see her lips open wider to accept him.

She had never had a penis that hard. After a moment of this, I pushed harder and saw the tip disappear into my wife. She gasped loudly and then moaned. Her eyes rolled back into her head with pure erotic pleasure. After that, he just took over and fed all of his cock into her pussy until she was full of his dick. I just sat back and watched this incredible event. My wife was making sounds and moans and movements that I had never seen. She was definitely enjoying this more than any sex that we ever had. He was amazing - long strokes, short strokes, he was bringing her to orgasm after orgasm.

I could see his balls begin to tighten up and I knew he was close to cumming. We had not used a rubber so I got this sudden urge in my stomach, but realized that there was nothing I could do at this point. So as he was nearing his ejaculation I reached over and gently held his balls with my hand and at that same time I could feel them start to spasm as he pumped his cum into my wife. I felt his balls squirt their sperm into her. He seemed to squirt 10 or 12 times. His load was so massive that it started to come back out of her and drip onto her legs and the bed.

When he finished, he just collapsed on top of her and they laid there for a few minutes kissing, touching and talking with each other. Then he rolled off. She saw me at the end of the bed with a my stiff dick and said "now it's your turn". So I moved into the position that he had previously been in and inserted my dick into my wife's freshly fucked pussy. This was the most incredible feeling I have ever experienced. Her pussy was so stretched out and so sloppy wet. It was hotter inside than I had ever felt. And it was so slick and full of his cum. It made me ultra horny and I only had to stroke in and out of her a few times before my own cum began to boil out of my cock and into her.

It mixxed with the cum that he had deposited in my wife and then I was done. Incredible. I knew at that moment that things would never be the same between us. Well as I had been fucking my wife, our mortgage broker was getting dressed. I moved away from my wife and allowed them to say goodbye. He showed himself out of the house and my wife and I just laid in bed together. We laid in the same sheets that were stained with another man's cum and sweat. And I loved it. I made love to her again that night and I even ate her pussy out. - PDR
FREE WEBCAM CHAT

-

HOT CUCKS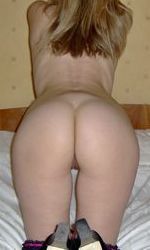 HotWife Janice
I spend alot of time online chatting with and then meeting other men
Cuckold Links

Blogs/Sites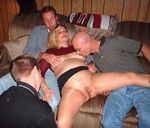 Cuck Images
I am listed on: