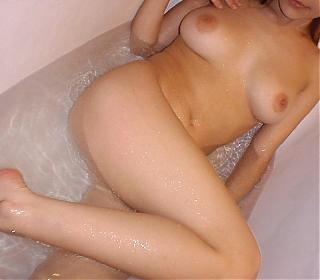 ***Again as in the blog posts below if you haven't read any of MiamiMark's previous true cuckold experiences then
CLICK HERE
to get caught up. - Webmaster

At this point my wife had been with the doctor from the hospital several times but only once with my best friend Rick. I really preferred her being with Rick because I would be there to watch it in person and tape it to watch over and over later on.
I was eager to set it up again and finally had Rick come to the house to watch a movie one night.

Cindy and I were about to married and had purchased a small home. It was quite barren except for our entertainment center and bedroom sets. When Rick came over, we had to watch the movie while lying on the floor.
To this day I still remember her wearing green soft cotton pants and a white short sleeve shirt.

There we were, the three of us, lying side by side with Cindy in the middle. The movie ran and the tension was high. Rick wouldn't make a move on her for some reason and I kept leaving and coming back wondering if maybe he wanted alone time. The movie was almost over and I finally left the room for about 10 minutes; still nothing.

When I got back I laid next to Cindy and began to kiss her. That is all it took for Rick to scoot over and lift up her shirt and begin sucking on her breast. The fact she didn't have a bra was a bit of a turn on because she never goes out or has company without underwear. The minute he started to touch her and nibble on her nipples she began softly moaning as I continued to kiss her.

Rick moved quickly to pull off her cotton pants to find that she also wasn't wearing panties. Her legs parted quickly and Rick positioned himself flat on the floor with his head buried deep into her
...
READ THE REST HERE
.
WHERE CUCKOLDING THRIVES