Cuckold Husband Video
TOP CUCKOLD SITES
Cuckold Pages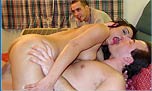 Please Bang My Wife
ARCHIVES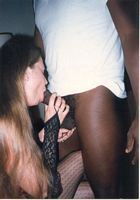 She Cuckolds Me
I am forced by my love to find men online to please her. - Wimp Hubby
Thursday, March 26, 2009
New Cuck and Three Way Story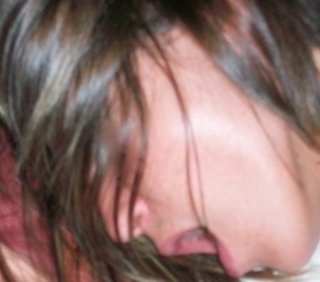 No more Mike and Charlene It is now Mike and Reese.

Well you always knew me as Mike of Mike and Charlene. Well as time passes things change and Char is no longer my playmate. You may remember I have a friend Reese that we all played together and separate. Well my cuck experiences continue with Reese.

I love Reese as a friend. Remember she is half my age and very sexual so I am grateful we share each others charms. We like threesomes because it is so exciting to watch her get fucked. This is because she enjoys her pleasure so much she goes into a trance and some times she is so lost in passion she is no longer coherent.

She talks to the men and says fuck me, fuck me and …. more give me more and fuck me harder. She is in a trance when she does this. When she orgasms she just shudders and twitches all over her body.

We met this guy on the Internet and invited him to join us for a play time. We were to meet at our hideaway at the appointed time. Well we were there early and the horns were out. We were hungry for each other. I have my head between her legs and as she starts to shudder she says, "fuck me" just about then there is a knock on the do. I answer the door naked with a raging hard and welcome Harry. He says did I interrupt. I said no we were just fucking. He starts to get naked and I am fucking Reese and loving every stroke. He says what do I do.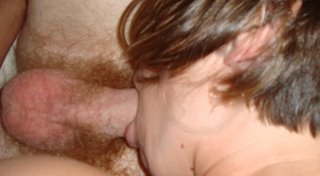 I roll over on my back she is now in cow girl and I said stand up she will suck your cock. He does and she does. I receive such great enjoyment watching her take a cock in her mouth and making it grow and become hard. It was our first time with this guy so we don't know if he is BI or hetero. Nice cock but normal or smaller than mine.

I start to feel a familiar twitch in my balls and I am getting ready to unload. I pull out and drop a ton of jizz on her belly. I would have given her a cream pie but we have yet to determine this guy Harry's limitations if any. I get a washcloth and clean up and go sit on a chair with cock in hand and spent. Harry is over whelmed by what he saw and starts to kiss and stroke Reese and of course she is responding.

She is sucking his cock again and he is eating her pretty petite tight pussy for the first time. I had her on the edge as I said and she starts to shudder as she does and says more more give it to me. He covers up and climbs on. He is fucking her slow and steady and at this point that is too soft for Reese. I mention he should give it to her hard and fast even if he comes she just wants hard fucking.

Well he is a little intimidated by it all and goes semi hard. With a little stroking and sucking he is back to full staff. They go from mish to 69 to doggie to Cowgirl and reverse cowgirl all the time Reese has her eyes rolled back in her head and she comes at least two or three more times shuddering and twitching. I just love watching her enjoy. When he is finished after a time he comes all over her face. I ask her if I can help her clean up so she turns her face toward me and I lick and wipe with a cloth at the same time tasting this guys cum. Sweet and her mouth is wide open. It was fun so we invite him back for another time.

He says he doubts he can because she is too intimidating with the multi orgasm thing. Harry leaves and Reese and I lay side by side and she is stroking me and we are kissing. We tell each other how much fun we had.

She asks if I liked watching her fuck and did I have a good fuck and she knew the answer. I start to feel a surge in my cock and the swelling starts. She wispers to me I am going to make you real happy right now. I am going to make you my bitch. She puts on a large doc Johnson Strap on and tells me to get on my knees. She mounts me slowly and instantly I am hard again. She is talking to me about the event and reaches around and starts milking my cock.

All the while she is buried in my ass with the strap on. She says, "tell me bitch do you like watching me get fucked. Did you like fucking me and licking cum. I respond yes yes and she proceeded to milk a huge second load of cum from my engorged cock.

Aren't I a lucky guy? Yes and there is more.

A week goes buy and we invite guy number two (from the internet) over to fuck suck watch and be watched. Andy is his name 30 something and a smallish guy. We walk into the bedroom and she starts getting naked and says, well are you guys going to join me, or do I have to jack off myself. I am naked in a flash and I see Andy has a very nice thick and clean cock. I am wondering if he is BI because I would suck him off while she watches. She goes right for his cock and mouths him and puts her ass in the air and mumbles fuck me good.

I mount up and fuck like there is no tomorrow. All the while she is sucking his cock. She mounts him and starts to ride him. She leans over my way and starts sucking me and jacking me off. She says Look at Andy's big dick buried in my tight little cunt. I am over whelmed by the image and I start to pre cum and leak. Andy blows his load in the condom and she dismounts and mounts me. Immediately. She says Andy watch me fuck this guy. And boy does she. Well Andy is so excited he starts to get hard in about 5 minutes. She climbs off me and lays on the edge of the bed. I watch him bury that nice cock to the hilt and she starts to shudder as she does.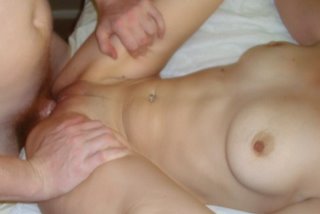 His knees give out so he lies down and WHAM she is sucking him off again and her ass is in the air. I get my mouth under her and eat her pussy like a rock star. Too much for me with a few strokes from my own hand I cum like a race horse. This is where I cuck. I lay back and watch her in action.

She crouches over him and is sucking him off. She starts to finger his ass and he is jacking it off. She tells me afterwords She thinks he is BI as she had 4 fingers in his ass and he wanted more. She said if we get together again I need to suck him off while she watches and masturbates. I can take his load and feed it to her.

Wow I can hardly wait.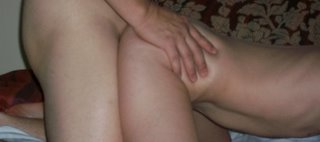 Now I know this is part threesome and part cuck story. But I just love watching my little girl playmate fuck and suck guys. Sometimes I will fuck her and give her a cream pie before. Then I get to hear all the comments like, Gee babe you sure are wet when she winks at me and we both know they are eating my jizz.

I really don't think it gets much better than this. Charlene was replaced, I have known Reese for more time and she is better sexually because she is such a free spirit.

We are in Arizona and looking for Bi females 28 to 40's.

Mike - jewels1600 @ cox.net
THE LIFESTYLE

-

WIVES SHOWN OFF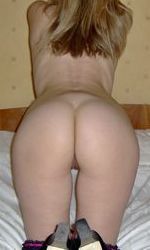 HotWife Janice
I spend alot of time online chatting with and then meeting other men
Cuckold Links

Blogs/Sites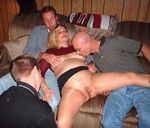 Cuck Images
I am listed on: