Cuckold Husband Video
TOP CUCKOLD SITES
Cuckold Pages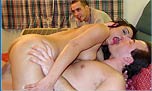 Please Bang My Wife
ARCHIVES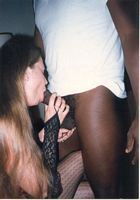 She Cuckolds Me
I am forced by my love to find men online to please her. - Wimp Hubby
Friday, January 09, 2009
While Hubby is Away - 4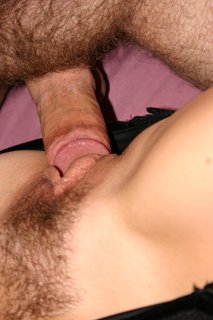 We have received numerous requests for more stories. Since I've had no time for tricks I thought I'd share the details of my favorite sexual experience. Years ago, there was a man that served as a close friend to my husband and an occasional lover to me. In fact, he was the first man my husband shared me with. He had come to our home town to work for one month.

Every chance we got, we would get together to try new things. At the end of our month, we agreed that each of us should have a night that was solely designed for the pleasure of one of us. I planned my husband's night.

My husband knew it was his night so he was alive with nervous anticipation. We walked into our friend's room and I escorted my husband to a chair next to the bed. Our friend tied my husband's hands behind his back while I placed a blind fold over his eyes. He was going to have to use his other senses to know what was going on.

Our friend called me to him. We were inches away from my husband. He told me how delicious I looked. We started kissing – but only for a moment. We wanted our mouths available to tell my husband what was happening and how good it felt. He took off his shirt and I ran my nails down his back and around to his chest where a paused to playfully pinch his nipples. He groaned. His cock was already hard and straining against his jeans. I told my husband how hard his friend was and how I couldn't wait to have that big cock inside me.

Our friend said "not yet. I want to taste her first". He slowly undressed me, telling my husband how he liked different parts of my body. He would pause to pay special attention to those areas he truly loved to explore. Then he told me to lie back on his bed, knees bent and spread. He licked my thighs, sucked on my lips and flicked my clit with his tongue. I'd moan and both of their cocks would react. He told me husband how good I tasted and even soaked one of his fingers with my juices and put it on his lips to taste.

It was my turn. I stripped our friend of his jeans and took his fat cock into my mouth. He took a deep breath and began telling my husband how he loved the way I sucked his cock. He wanted to cum. His eyes were beginning to glaze over so I stopped. I crawled over to my husband and kissed him. I asked if he liked the taste of cock in my mouth. He was so hard. He asked if we would take off his blindfold. We refused.

Then I sat on my husband's lap facing our friend. He dropped to his knees, cock in hand, and said "I'm going to fuck your wife. I'm going to slowly enter her and you are going to listen to her squeals of delight to receive my cock". My husband's cock was pressing against my ass as I leaned back into his chest, head turned toward his ear so he could feel my breath quicken and hear every little moan.

He was rubbing my clit and my husband was huskily asking how good it felt and so I came first. I cried out in ecstasy and writhed about in my husband's lap. I don't know how he managed not to cum in his pants. But he would be free soon enough as our friend was nearing his climax. I stroked his nipples with my finger nails. He grabbed the chair for support and pumped his load into my swollen pussy.

With cum running down my legs, I untied my husband. As he got himself undressed, I positioned myself on all fours. His cock was almost purple. He managed to fuck me for a few minutes before he called out in a giant orgasmic fit. I guess there is something to be said for sloppy seconds.
pittsbghcpl @ yahoo.com
COUPLES

-

STORIES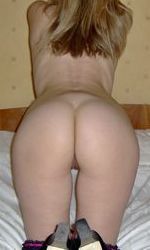 HotWife Janice
I spend alot of time online chatting with and then meeting other men
Cuckold Links

Blogs/Sites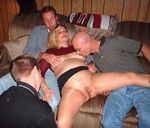 Cuck Images
I am listed on: