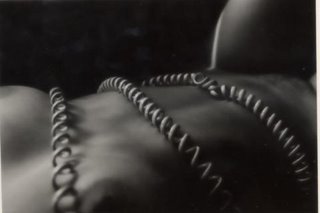 My husband and I have a great relationship. We truly enjoy each other and the other "arrangements" we've tried throughout the years. A favorite of both of ours is him watching me be with another man. Unfortunately, his job has moved him away, but that does not make him or me any less horny. So I was asked to choose a man and tell him about it later. He loves this blog - what better way to hear about my adventure?

A gentleman wrote me saying that he would be in my hometown this week. We talked briefly and agreed to meet for lunch. You see, I am always looking for a good fuck and my husband is always eager to hear my exploits, but I can't bring every hard bodied, hard cocked guy home. I make sure they will provide a good story for my far away husband before I kiss them and we begin our dance.

When we met, I liked what I saw. At the end of our lunch date I let him kiss me and I could feel his cock pressing against my pelvis. I needed to feel his hard cock thrusting into me so I invited him home later that night.

He arrived. I answered the door in a sheer robe and we started kissing. I led him a couch and sat on his lap. His cock grew by the second until we were ripping his clothes off. He held my arms behind my back while he pushed against me. I couldn't wait to feel him inside me.

But he took his time. He kissed his way down to my panties. He ripped those off and found my clit piercing. He alternated between massaging my clit and trusting his tongue into my pussy until I came - hard.

Once I regained my breath, I attempted to return the favor. His cock was so hard. Every movement I made, he'd jerk and moan which only made me want to play with him more. I continued to suck and play until.........my husband called. I told him I was busy and I'd call him later - I didn't mention that I had a terrifically hard cock in my mouth.

After I put down the phone, we decided enough was enough. I needed to feel this guy in me. He laid me down and in one smooth trust he was there. He felt great. He sounded great. And once he let my hands go free, I ran my nails along his body and I knew that he was mine to lead. We continued to heatedly fuck - both of us groaning. I tugged, twisted, and ran my nail lightly over his left nipple and he was done. He exploded into me. I could see in his eyes how each consectutive thrust was blissfully tortueous.

I had to have more. I asked him to take off work tomorrow so that he can spend the day in bed with me. I will write later with Wednesday's exploits and I'll make sure to take more photos. - pittsbghcpl @ yahoo.com

***OK - FOR FREE CUCKOLD VIDEOS THERE ARE 2 PLACES.
FREE VIDS #1 - Free until it officially launches (credit card needed for age verification):
FREE VIDS # 2 - CUCKOLD CREAM - It's also free while still in testing mode. You need credit card verification for age (like ebay did) and then you get instant access. CLICK HERE or HERE to see them.
- webmaster