Cuckold Husband Video
TOP CUCKOLD SITES
Cuckold Pages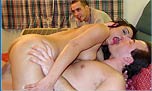 Please Bang My Wife
ARCHIVES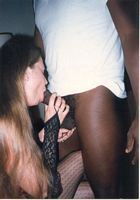 She Cuckolds Me
I am forced by my love to find men online to please her. - Wimp Hubby
Friday, October 24, 2008
Still Stunned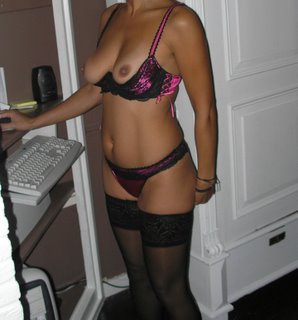 This happened quickly and I am still stunned.

Just 2 weeks ago while fucking my wife in a heated moment I blurted out the words "I'd love to see a black guy fuck you!" and she was shocked. But, I KNEW deep down, that she loved hearing that from me. She started fucking me slow and very sexy. I mean, the best in 15 years. I knew she was showing me what she'd do to a black lover.

To make things short. We found a guy online and hitched up 2 nights ago. He was a black 28yo with a VERY thick 10" cock that was a site to behold. I showed the pic to my wife and her knees went weak. Got a luxury hotel room with a king sized bed. Wife dressed up in sheer black negligee, black crotchless panties, stockings and pumps. Made herself up into the hottest thing I've seen actually. Why didn't she do that for me? Hmmm.

We waited in our room. He called us on his cell and we told him our room number. The door knock came within minutes and my wife was worked up. He came through the door wearing silk t-shirt and silk sweat pants. He must have been about 6'3" and running back type build. My wife was eyeing him over and so was he. I put in a porn movie of interacial stuff. Set the mood. Within 2 minutes my wife called him over to the edge of the bed. She sat on the edge and pulled his pants. down. I just watched. He had on red bikini briefs and the bulge was immense. He was half hard. I offered him a 50MG Viagra for an "extra fun time" and he ate it up. My wife felt his cock through the briefs and looked over at me "YOU OK WITH THIS HONEY?" "Sure....go ahead and let loose on him honey!"

Then it began. She pulled out this black cock that was immense. I am talking Lex Steele type cock. She wondered if it would hurt but, he assured her he would have her taking it all. Man, my heart was pounding out of my chest. I was rock hard watching my gorgeous 40 yo wife hungrily slurp on this guys cock. She then stood up and they began to kiss. I never figured on that but, watching them kiss was more of a turn on than watching her suck his cock. So hot! They both lied down on the bed sheets and he went down on her. She looked so hot in her lingerie! Writhing. Moaning, Wiggling her ass around. It took all of about 10 minutes and she said she wanted to cum with him inside her. So, he slowly climbed between her legs and was soon over her. His arms were bulging with veined muscles. My wife held onto his arms as he inserted the head of his condom clad cock into her. I had to stand at the bedside by her head so I could look down at this. I didn't want to miss it. And man oh man was it hot. Better than the fantasy. She started to cum when he was only half way into her. "I love those crotchless panties baby" he said. She just moaned "keep it coming!" as he slowly put in his last half of black pipe. It was beyond hot.

She was taking fully and fucking him back like a porn star. She was grabbing his ass and pulling him into her deeper. "You like that honey?" I said. "Yes! I want him to cum in me!" I said to go for it and he puled out of her and pulled the Magnum condom off. He put it back into her and told her she was going to get a weeks worth of a load. This drove her crazy and I was stroking my cock hopng I wouldn't cum just yet but, man, I was ooozing already. She grabbed his ass, kissed him and he started to grunt and spurt his load into my gorgeous wife. She was cumming at the same time too. Unreal. I got down to the bottom of the bed and could see cum all over the ass bottom. The panties were now all cum covered around there. The hottest thing I've ever seen actually.

Things continued to the point that we both did her together. I had no intention but, my wife was on top of him riding him and asked if I'd like her ass. I had NEVER been able to get into her ass in 15 years! I climbed up and my balls were touching his cock buried in my wife. I could feel his huge cock on my cock's underside and it was too much. My wife was fucking both of us like a total madwoman now. I mean, I never saw such a change! She was a true porn star now. I came in her ass within minutes. I pulled out and saw my cum on his cock. He continued to fuck her. All told. He emptied his load into her 5 times that night. Remember, he is 28. Viagra helped and he loved it.

My only regret is not beng able to tape it. My wife wouldn't let me even bring a camera. Now? She told me she wished she did. She'd love to see it. We are in the process of another get together with "Guy" and will film this one.

This was absolutely the best sex I have ever seen, much less participated in. WOW!

HOT CUCKOLDING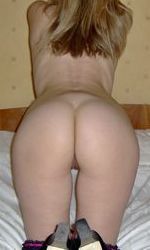 HotWife Janice
I spend alot of time online chatting with and then meeting other men
Cuckold Links

Blogs/Sites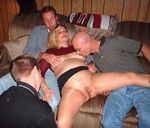 Cuck Images
I am listed on: