Cuckold Husband Video
TOP CUCKOLD SITES
Cuckold Pages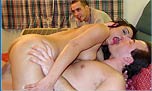 Please Bang My Wife
ARCHIVES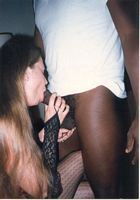 She Cuckolds Me
I am forced by my love to find men online to please her. - Wimp Hubby
Sunday, October 19, 2008
Married 14 Years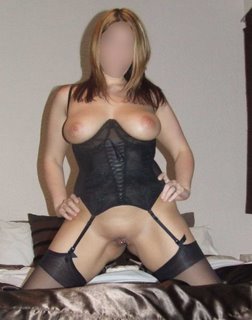 My wife Donna and I (I'm Lance) had been married fourteen years. You could only describe her as hot. Great legs, and a perfect ass (see the pictures). Her best features though are her tits. After fourteen years I still get an instant erection every time I see her naked.
We had settled into a pretty routine sex life, 3 or 4 times a week. We did all of the standard things that couples do to keep it interesting. We had sex on our secluded front porch. I had even talked her into going out in public and doing a little flashing. We both got extremely turned on after these times. Once I convinced her to give me a handjob at the local pub while she was letting half her tits hang out. We came home to wild sex that night.
She kept trying to get me to eat her out after we had sex, but I couldn't do it. I had the best of intentions, but as soon as I shot my load, the best of intentions went away. That was soon to change.

We had a friend staying at our house for a while. One thing about Donna is she loses her inhibitions when she has had a few drinks. We went to go swimming in the afternoon. To my surprise she put on a skimpy bikini. It left nothing to the imagination once it got wet. Our friend John seemed to really like it. I had an instant boner the first time she got out of the pool in it. You could clearly see her nipples and they were nice and hard, from the cold water I am sure.

After we were done with our swim we went inside to chat for awhile. Everyone changed out of their wet things. Donna came out of the bedroom in a short blue satin robe. She got us all drinks. I noticed as she bent over to give John his beer he almost swallowed his tongue. When she gave me mine I figured out why. As she bent over I had a perfect view of her tits. After we all had our drinks she sat on the couch next to me. I noticed John kept staring between her legs. I also noticed he was getting a sizeable tent in his shorts.



I excused myself to walk around the other side of the room to get a glimpse of what John was staring at and did I get an eyeful. Donna was sitting there with her legs slightly spread, giving me a clear view of her bald pussy. The three of us continued drinking, with Donna "accidentally" letting her robe slip open from time to time. Of course every time it opened she gave John a perfect view of her naked body. I thought I would be jealous, but instead I was just horny. I didn't know how far she planned on taking this, but I didn't really care, I was up, literally, for anything by now.

I was a little disappointed when Donna announced she was tired and was going to bed early. As she stood up her robe opened again, so she took it off right in front of John and I as she walked towards the bedroom. John mumbled something about wanting a piece of that as she walked away, giving us a view of that perfect ass. I told him I was going to get a piece of it.

I was shedding my clothes as I walked into the bedroom. When I got there I dived between her legs and started lapping at her cunt like it was my last meal. After a few minutes she had one of the biggest orgasms I have ever seen her have. I got a mouthful of juice. Talk about finger lickin good!! I gave her a minute to come back down, thinking I was about to get laid. Instead she announced she was hot and was going to lay on the couch to cool off. (We had a ceiling fan in the living room). She got up naked and walked into the living room, leaving me with a hard cock and no place to put it. I was about to join her when I saw John leaving the bathroom naked with the biggest cock I have ever seen standing at attention. I thought things were about to get interesting.

I waited a few minutes to see what would happen and then snuck into the livingroom. As I peaked around the corner, there was Donna licking that monster cock. She was trying to wrap her hand around it, without much success. She is an excellent cocksucker, and she had half that thing down her throat in no time flat.

As I said, I didn't think I would be the type that would get off on watching his wife sucking someone else's cock, quite the opposite, I thought I would kill them both. But there I was standing watching her suck the biggest cock I had ever seen, and not wanting to leave. I was so horny my cock actually hurt. I watched as Donna laid on her back, spread her legs and grabbed his dick. As she started rubbing his monster dick on her pussy, I just stood there and shot a load, without even touching myself. I just sprayed cum all over the wall. To my surprise I just stayed hard, watching John push his cock in her cunt. After a few strokes she started to cum, screaming at him to fuck her hard. He was pounding her when he stiffened up and shot a load in her pussy. I could see the cum running down her ass before he even pulled his cock out of her.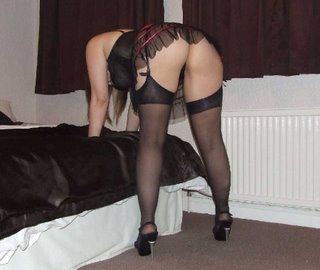 I hurried up and went back to the bedroom before they saw me watching them. Donna was back in bed right after, which I thought a bit strange as she had not cleaned herself up. Little did I know what she had in mind. When she got back to bed she climbed right on my face and started rubbing her fucked cunt all over my face. I couldn't help myself, I just started licking and sucking her pussy. I was getting a mouthful of John's cum. Within seconds she was having another giant orgasm, and more cum just kept flowing out of her cunt.

There was so much cum I was having a hard time swallowing it all. I did my best however, as I didn't want to miss any of it. Soon she was getting off of me to lay down and spread her legs again. I was on top fucking her. I could still feel cum squishing around as I fucked her hard. While I was fucking her she asked me how I liked her little creampie. She told me how she just got fucked and I ate his cum. She told me to get used to it because I was going to be eating a lot of cum from now on. When she told me that, I couldn't help myself, I blew another load of cum in her pussy. After I cam inside her she got up and left to return to the living room. Now I am the one sleeping on the couch while her and John fuck like animales in our bed. - Lance the New Cucky Hubby
THE OLDEST CUCKOLD ARCHIVES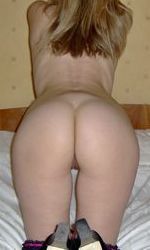 HotWife Janice
I spend alot of time online chatting with and then meeting other men
Cuckold Links

Blogs/Sites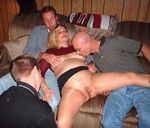 Cuck Images
I am listed on: