Cuckold Husband Video
TOP CUCKOLD SITES
Cuckold Pages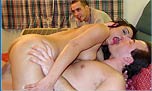 Please Bang My Wife
ARCHIVES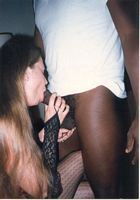 She Cuckolds Me
I am forced by my love to find men online to please her. - Wimp Hubby
Friday, September 05, 2008
It is 9pm and I just kissed my wife goodbye ...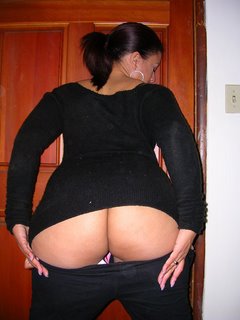 It is 9pm and I just kissed my wife goodbye as she is going on a date.

She is going on a date with a potential client of hers who she said has been hitting on her for weeks. Recently, he picked up his technique and when she told me about it, I told her close the deal. Give him what he wants to get the sale (and the commission). In recent weeks, when she went to sell new merchandise instead of a handshake, he would give her a hug. A hug turned into a kiss on the cheek and that turned into a pat on the ass. He consistently asked her on lunch dates, then dinner dates, then "little vacations". Finally, yesterday, she said he boldly came out and asked her when he was going to get between those cheeks? At first she was offended but then thought, why not.

That is when we talked about it and I gave my consent. So, they are meeting for dinner at a hotel in Hollywood and he asked her if she had a curfew, so I assume that he got a room. I hope that she gives him what he wants and fucks him good. Especially if he fucks her doggiestyle, he will be mesmerized by her ass, just as I was and am...More later.

2nd Email ...

(The first pic is before her date, the second picture is her blowing me when she came back)


So at 4am my wife came back in from her date with her client. Most of her makeup was off and she looked tired but content. I asked how was dinner and she said the ******** hotel was great! They had dinner and throughout, her client (let's call him Raj) kept on complimenting her and wishing his wife looked like her. After dinner, he invited her to his room and ordered some champagne. She said the view was overlooking the Sunset Strip and then had a small balcony. As she looked out her came behind her, wrapped his arms around her waist and pushed himself against her ass. He began kissing her neck and let his hands roam. She turned to face him and his hands lowered to cup her ass. He slid down her pants so in rested ust under her ass and took a step back. The guy had her walk around and model for her. When the champagne came, she began to pull herself together and he said "no". He asked her to answer the door and sign for it. So with her ass out she answered the door. She said the look on waiter's face was surprise and then acceptance, like he sees this all the time. After the waiter leaves, Raj pours the champagne, they toasted and sipped all while he is still watching her walk around. Then he moves her to the chest of drawers, bend her over, drops to his knees, spreads her ass and begins tongue fucking and licking her ass.

He got up and moved her to the bed, pants still on both of them and he pulls out his cock and tries to fuck her. She said not without a condom. He says he doesn't have one and she coyly goes to her purse and pulls one out. By this time, he has shucked his clothes and he is ready to fuck. And now she asked him about the proposal and the purchase he wanted, while stroking his cock and rubbing her pussy and letting him taste it off her fingers. When he finally agreed, she put the condom on with her mouth (a trick she used on me when we were dating) He was rigid hard and she bent over, he pulled off her pants and shoes and entered her pussy. She said it was hard and fast from the start like this was the first and last pussy he was ever going to get. He banged her hard and was calling her a whore and a slut and how he loved using her pussy to get off, which secretly she loved. He couldn't hold out and pulled the condom off and sprayed, she said shot a load that reached the length of her back. When he was done, he told her to go clean up, and she went to the shower.

He sat on the toilet watching her shower and she gave him a show, soaping up her ass, rubbing it against the glass shower door. When she finished, he led her out of the bathroom and had her masturbate for him on the bed. She fingered herself while he watched sometimes so close that his mouth was licking her cummy fingers. She also played with her asshole and it drove him crazy when she fingered both at the same time.


He asked for another condom and she put it on and he slid right back into her missionary. He jackhammered into her pussy, holding her hips while her breasts bounced. He pressed his body squarely on top of hers and she brought her legs up to the ceiling. She licked his nipples (her tongue has gotten me off just doing that) as he fucked, then he held her head back and told her, I just want to fuck your pussy til I cum. And he did, and blasted while inside her. She said it was a hard orgasm, and he collapsed and rolled off her. When he pulled out, the condom stayed inside her and when she went to pull in out, he told her no, but to walk around like that so he can see it drip out.

She left him and came home as I said about 4am and told me this as I looked at her freshly fucked pussy and pictured the condom hanging from inside her. We fucked as she told me the story and I came a huge load in her ass (that is the only place I am allowed to cum in her because she is not on the pill) and then sucked it out. I love her so much and joy she gives me on a daily and nightly basis is fantastic.
FREE CUCKOLD TRIAL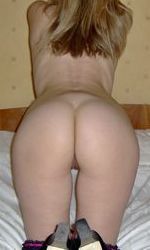 HotWife Janice
I spend alot of time online chatting with and then meeting other men
Cuckold Links

Blogs/Sites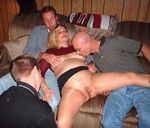 Cuck Images
I am listed on: