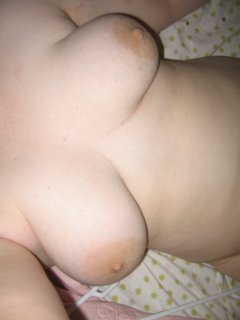 Hi,

I am not really sure if I got the right email for the cuckold blog but here goes:

We've been married for 5 years, and I have been cuckolded regularly throughout. I would like to tell you about the first time.

We married early, I was 19 and my wife Leila was 18. We had had a kid, obviously not planned, but we were very much in love and had a very active sex life, we would make love 3 or 4 times a night, every night. and Leila was always up for anything, she had a great imagination and would always want to try something new. She was a very sexy girl, slightly plump, but with big breasts, 38G, an an insatiable appetite for sex.

Anyway, I was a musician, I played bass and sang, but I wanted to earn money for me and my family, so I got in with a band that played the London club and hotel circuit and we were playing 5 or 6 nights a week. I was earning good money and I was happy that we were making progress.

All of the people in the band were older than me, most of them in their 30's, but I was happy to be in a good band, earning money at what I wanted to do. Leila would come to most of the gigs with me, but few of the other wives would too, I guess they were older and had an established family life, so Leila got know the other guys in the band quite well.

Well, like most music scenes there was an element of drugs involved. In our case it was the manager, a guy called Kim, who was involved heavily. There was a strong rumour that the police would be picking people up as part of a police action called operation Judy, so kim was going to get out, moving to Kenya.

He called a big party at his house in the Kent countryside, and of course we were invited.

When we arrived we knew we were out of our depth. There were lots of drugs on offer, but also everyone was older and more sophisticated than Leila and and me. Leila was dressed in a short dress that had a tie under her breasts and ended mid thigh. It presented her breasts beautifully so she was showing lots of breast and lots of leg. Straight away a couple of the women took me aside and said we were a lovely young couple, but that it was Kims night, and we needed to make sure he was happy!! I didn't know what they meant but agreed with them anyway.

Anyway there was lots of Coke and weed available, Leila and I went for both and we were soon feeling pretty mellow and sexy. We were laying on some cushions and touching each other up and feeing pretty good when one of the women, Nicky, came over and whispered something into Leila's ear.

Leila stood up and said she had to go and pay her 'dues'. I asked what she meant, but she said nothing, Nicky whispered in my ear, 'come and watch if you want'

I followed Leila and Nicky and we went upstairs. We went into one of the the bedrooms and there was Kim lying on the bed, naked. He had one of the other wives, Suzy who was married to Clive, the keyboard player, sucking his cock, and a couple of the other band members were watching, including Clive, who gave me a big grin when we walked in. Kim looked pretty out of it but Nicky said 'leila needs to bring Kim off, he has to leave the country and he has the hots for her' I had this incredible feeling of confusion mixed with arousal, Nicky rubbed my crotch over my jeans, felt my erection and said to Leila 'he likes the idea, its up to you'.

Leila needed no more encouragement. She peeled off her top and bra and got a round of applause as her big breasts bobbed out. She took off her panties and stood naked in front of the bed and Kim. She turned to me and looked me in the eye, then looked at Nicky's hand rubbing my cock and smiled. She climbed on the bed and on top of Kim, and one of the other wives held Kim's cock and beckoned me over.

'Feed it in' she said to me. I held Kim's cock and aimed it at my wife's pussy. I felt an agoiny of indecision as my wife's pussy hovered over Kim's cock while I massaged it erect, and Nicky had my cock out and was sucking on it hard.

Leila smiled at me and plunged her pussy down onto Kim's cock. She knew just what she wanted. Kim had a good sized cock, about 7 inches long, but more importantly thick, about 2 inches across, thicker than mine. Immediately he rolled her over onto her back and drove his penis into her.

I could see Leila's pussy lips being pulled in and out as he fucked her, and I could see her pussy dripping with moisture. She was incredibly aroused at fucking in front of everyone, but she was obviously enjoying Kim's thick solid cock, and the sight of her pussy lips wrapped tight around his cock was incredible. She came after about 3 mins and I saw her feet wrap around his back and her toes curl as she orgasmed. It was incredibly erotic watching my 18 year old wife being fucked like this while a dozen people watched.

Suddenly, as she was approaching her second orgasm, her eyes opened and she looked me straight in the eye as she came. I could see Kim tensing up as he came, and as he pumped his sperm into her pussy, Leila looked at me with a deeply satisfied smile on her face, and I knew something had fundimentally changed in our relationship.

Kim rolled off Leila and I could see the cum oozing from her pussy. Clive grabbed my head and pushed it towards Leilas pussy. 'Clean it, clean it now', he said. I had the most painful erection I had ever had, 'If you want to cum clean it' he said. Kim was smiling and Nicky had stopped touching me, so I thought I should probably do what they all wanted.

I dipped my tongue into Leila's pussy and heard her groan with pleasure as her lovely tanned feet wrapped around my back and pulled me against her pussy. I felt her cum again and tasted a mixture of her fluids and Kim's cum flood into my mouth.

My tongue lapped Kim's cum from her pussy and I could hear the people in the room clapping and cheering as I drank another man's sperm from my wife's pussy. Leila turned over so I was under her and she ground her pussy onto my lips as Kim's cum oozed into my mouth.

I felt a fantastic feeling as Leila's mouth wrapped around my cock, and almost immediately felt her orgasm against my tongue. Just as I was about to cum in her mouth she stopped, looked at me and smiled, and I saw Clive's cock above my face as it plunged into Leila's pussy.

Lick it, she said, or you won't cum tonight. I took one of Clive's balls into my mouth, ran my tongue along his cock, and knew my relationship with Leila had changed forever. This is a picture of her wonderful breats right now at the age of 23. We have had many more adventures and might send them in someday. - Rolio
***OK - FOR FREE CUCKOLD VIDEOS.
FREE VIDS - CUCKOLD CREAM - It's free while still in testing mode. You need credit card verification for age (like ebay did) and then you get instant access. HERE to see them. - webmaster