Cuckold Husband Video
TOP CUCKOLD SITES
Cuckold Pages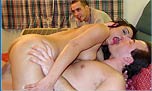 Please Bang My Wife
ARCHIVES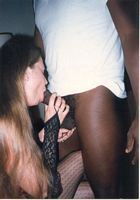 She Cuckolds Me
I am forced by my love to find men online to please her. - Wimp Hubby
Monday, August 04, 2008
Lust in My Wife's Eyes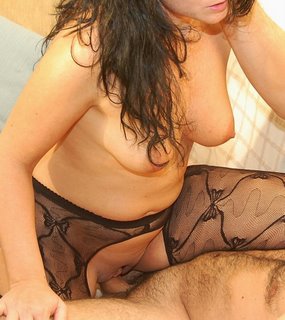 After three years of marriage things changed, big time. One night after a torrid sexual episode my lovely young wife asked me if she could show me something. My curiosity was piqued and I agreed with a smile on my face, expecting her to show me a new position she wanted to try. Boy was I wrong.

She went into our closet and after several minutes of rummaging she emerged with a videotape I had never seen before. As soon as she pushed play I saw my wife much younger than now, on a bed with two black men. Her sexy long legs were spread wide and the guys were on each side of her. Her tight young pussy was swollen and wet with her long lips protruding and her clit swollen and sticking out and her pink hole on display for the men and the camera.

Both men were naked and sporting huge swollen cocks. My young wife, she was only 23 in the video said, "have you boys been thinking about my hot little pussy lately? I can't wait to have your cocks in me tonight." "Oh shit yes honey, we've been counting the days until we could see you again," one of them answered. With that the two guys climbed on the bed on either side of her. Placing a hand around each cock, she couldn't even close her fist around either as she began stroking and alternately licking each cock. Seeing my very young wife being so wanton on screen was driving me crazy.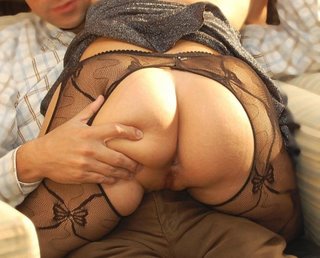 She was giggling and having fun as she played with and alternately sucked on both cocks, This was the most sensual about part of the this whole scene. The guys each reached down and began pulling on her nipples and mauling her breasts. "Oh god yes, pull on my nipples, you know how wet that makes my pussy, she told them, pull on them hard."

The guy on her left had a cock that nearly hung to the middle of his thighs, god it was huge, and at +9 inches I'm not a small guy, but this guy was huge. His cock dangled downward as she wrapped her hand around it and extended her tongue and gapping mouth towards his member. The younger version of my wife looked so nasty as she engulfed the head and then shoved several inches of his cock into her mouth that it was beyond compare.

On the screen the younger version of my wife lay back a bit as the guy in her mouth pushed forward. Her soft tits, spread across her chest as he climbed onto the bed with her. She spread her legs at the same time and I could see her gorgeous pussy was shaved smooth except for a small racing stripe at the top. Her swollen pussy lips were just like I knew them to be, full plump out lips and long protruding inner lips. Her clit was swollen hard and sticking plainly out from it's hood. Her cunt was wet as I'd ever seen it as well.

The guy on her right, also sporting a huge erect cock, climbed between her splayed thighs and grabbed his cock. He began to rub it up and down her wet slit as he prepared o fuck the younger version of my wife on the TV screen. Patricia paused from her oral ministrations to focus on the cock preparing to enter her cunt. "Yes, put that big cock in my slutty pussy, she told him. Stretch my pussy open for me baby." At this moment Patricia looked up at the camera with a complete look of lust in her eyes as the fat black cock spread her long pussy lips apart and began to enter her pussy.

Now let me just pause here for a second. I was shocked when I first realized what this video was but the most shocking part of all is the way she spoke in it! I have never heard her with such a dirty mouth before. Ok then ...

My on screen wife gasped as just the head slipped into her pussy, at which she pulled her mouth from the other guys huge cock and looked down between her legs as the other guy pushed into her. After a few more inches pressed into her she looked at the camera with one of those dazed lust filled looks. Her eyelids were half closed as she said to the camera, "god I love being nasty and slutty." My cock was rock hard as I watched the action on the screen and my wife began rubbing my cock as she asked/said, "so I take it that seeing me be so slutty turns you on honey." "Oh god yes, I answered, I've fantasized about you being a slut more times than I can count."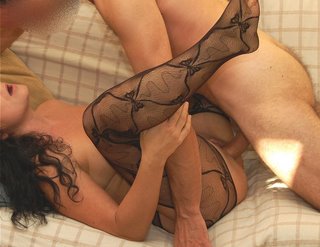 On screen my wife sat on the bed with two huge black men on each side of her as she alternated between each cock, sucking each in as deep as she could while they mauled her soft titties, twisting and pulling her nipples hard, just the way I knew she loved it. Watching her lovely mouth spread wide by the two cocks was so erotic my cock began to twitch as she pulled on it as she sucked the two on the screen. The angle of the shot made the cocks look huge as they penetrated her mouth.

The scene changed abruptly and she was straddling one huge black cock as the second man helped her and told her, "take it and put it in your cunt you nasty little slut." His words caused her to moan as she grabbed the cock beneath her and placed it at the entrance to her cunt. Patricia rubbed the fat cock up and down her swollen slit for a few seconds before placing the head at her wet opening. As she guided him to her wet slit she told him, "shove that cock in my pussy, stretch my cunt with your fat black cock."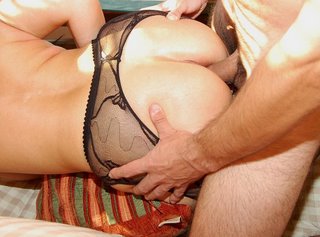 The camera moved around the side of the trio and soon focused on my wife's face as she tried to swallow the big black cock in her mouth. Seeing the camera she pulled the cock from her mouth and turning to the camera said, "I love being a slut for big cock, black, white, red, yellow. It doesn't matter as long as they are big and hard." To say I was surprised was a mild statement as I watched my wife return her mouth to the cock in front of her. She opened her mouth and swallowed about half of the guys huge cock in one gulp.

Two men were fucking her, as I stared at the screen. Her tight little cunt was stretched wide as one cock pummeled her pussy and she eagerly swallowed the cock in front of her. Her pussy lips disappeared each time the cock in her cunt pushed inward and her ass jiggled as the man in her pussy hit her ass with his hips. He then began spanking her tight little ass telling her, "your such a hot little number. You like having our black cocks to play with don't chya?" "Uhmo," was all she could murmur from around the cock stretching her mouth.

After several minutes she pulled the cock from her mouth and looked into the camera and said "look at how big this cock is, I love it when that are big, fat, and black like this one. That way they can stretch my pussy and ass to the limit." Saying that she took the cock back into her mouth and began to slobber all over it as she stroked and sucked his huge cock. After what seemed a very long time the screen panned my wife's face and we watched as her lovely young college aged face was coated with more cum than I thought even two cocks could produce.

As the camera pulled back my lovely bride used her fingers to scoop the cum from her face and into her mouth, savoring every drop her two lovers had given her. With a lustful smile she winked at the camera and said, "god I love being a slut." And began to giggle like the schoolgirl she was as cum dribbled down her face and tits.

My cock was rock hard as I watched my younger wife have her face coated with cum as the present version of my wife stroked my swollen 9" cock. We both watched the TV screen, aroused, as her younger version began cumming around the cock fucking her tight young pussy. Within a few moments her fuck partner grabbed her hips and announced his pending orgasm. "Oh yes here I cum sweet slut. I'm gonna fill your pussy with my juices." With that he buried his cock into her cunt and we watched as his balls tightened and he began filling her pussy with his load. He held her tight against his groin as he continued to fill her pussy with his cum. A few seconds later, his juices deposited he let his cock slip from her cunt.



The screen was filled with the vision of my young wife's just fucked cunt gapping wide, lips swollen, clit protruding and cum running profusely from her wide stretched opening. It was a sight to behold. I could not hold back any longer as my swollen cock began shooting large amounts of jism. Patricia kept stroking my swollen cock and leaned forward, sticking her tongue out reaching for my next few spurts of cum. She looked absolutely slutty as she did so. Her face and hand was soon coated with my juices. When I finished cumming she looked up at me and said, "I take it you enjoyed my slutty younger self dear hubby."

"God yes, I admitted, I loved it. I never thought you could be so nasty and slutty."

"Oh god, she almost giggled, I haven't acted out like that in a long time. But I've been dreaming of it for a long time now. And you haven't even seen some of the worst, or best of my younger days." With that we settled back to watch the next two videos on this one tape.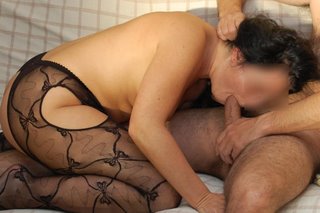 We watched as she took on several more cocks strange cocks and even a few hot little college pussies. In the third video she even had clit and tongue piercing's, god she looked hot. When I asked her what happened to them she told me that she took them out shortly after meeting me because she didn't want me to know about that side of her. But she also admitted that the clit jewelry made her horny all of the time.

In one scene she was astride one mans massive cock while two other young men stood on each side of her mauling her breasts while she tried in vain to swollen the huge forearm sized cocks protruding from her fists. The sight was completely amazing and totally stimulating. My younger wife was acting like a super slut trying to shove two huge black cocks into her mouth while another one stretched her hungry wet cunt. I could see her pussy lips swollen and wrapped around the cock in her cunt. The cock was coated with cum and slimy wet with her juices. All the while her tits were being manhandled, mauled and pinched viscously. She looked at the camera with a glazed look in her lust filled eyes.

Seeing my wife act so wantonly, like a woman in heat made me so damn horny. I was in a state of arousal I had never before known. She looked almost innocent, her face was so cute and young except for the fact the she was naked and surrounded by naked black men. And the fact that she wasn't just getting fucked, but fucking and sucking back at every hard cock offered her made the video's so much more stimulating than any porn video I had ever seen.

Ever since watching my wife in action on her videos, our life has changed for the two of us. Although I had enjoyed the tape of my wife with another woman, I was totally aroused seeing her with other men. To me, and guys trust me, there is nothing more arousing than seeing you wife with other men. As they play with her, fuck her ass, pull on her nipples, stretch her cunt. Just try it guys you'll love it. But only if you are both secure in your relationship. These are pictures of her with her regular lover. I had to hide their faces as he has a job with the municipality and a public one too. As you can see Pat still looks great and turns heads all the time. We have progressed since that night watching the video and have had more encounters than we can count. Still nothing beats that first night watching that tape. Priceless! - Mac
HOT CUCKOLDING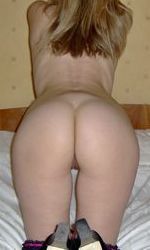 HotWife Janice
I spend alot of time online chatting with and then meeting other men
Cuckold Links

Blogs/Sites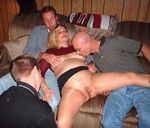 Cuck Images
I am listed on: