Cuckold Husband Video
TOP CUCKOLD SITES
Cuckold Pages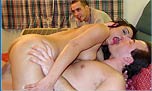 Please Bang My Wife
ARCHIVES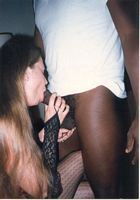 She Cuckolds Me
I am forced by my love to find men online to please her. - Wimp Hubby
Thursday, July 17, 2008
Tracy & Steve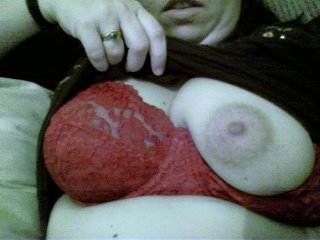 Hi There,

I'd like to share some photo's of my horny slut wife with you that i have taken over some time..this is my 1st time i've posted with this blog....been reading the stories and wanking over the photo's for a long time though...she wasn't keen on the idea of fucking other guys at first but after much patience and 5 long years, she finally decided to call my bluff and see if I could really go through with it...

The 1st time was with a good mate of mine who just loved her big DD tits...see photos of her sucking him and him shooting his cum all over her tits...the second was with a guy we found in a contact magazine...the 3rd time which was just last week was when i decided that i needed to share with you.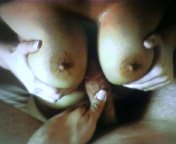 You see a photo with her and 3 other guys fucking the hell out of her...well...she wanted to go to a club and see if she cold pick up guys on her own, she wanted to wear a low cut nightie that she wore to bed and no bra, a short black skirt and no panties and her thigh high cum fuck me boots, fuck she looked hot and a dirty slut that was only after one thing...i said to her that when we got to the club that i'd go in 1st and buy a drink and sit down and txt her to cum in...she came in and all eyes were on her as she sat at the bar...in about 2 minutes there were 2 guys sitting next to her and they were laughing and buying her drinks and they started to put their arms around her and on her thighs and trying to get a good look at her tits...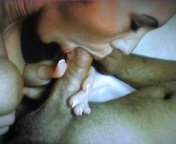 Soon after all that she got up and headed for the ladies room and txt me and said she wanted to take both of them home....i said great and jumped in a taxi so she cold drive home as they followed...when i got home, i set up the vidoe camera and hid in the closet and waited...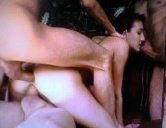 As they arrived i heard our car and then another, but i heard 3 doors shut from the other car...turns out the other guys had another mate at the club and he jumped in too, they came in the house and into the bedroom where they sat on the bed, my wife started to rub their cocks as they took off her nightie and sucked and rubbed her tits and nipples, not too long and they layed her on the bed and took off her skirt as well...1 was licking her pussy, 1 was sucking her tits and she was sucking on the other 1's cock...i was so horny as i watched the 3 guys fuck her and her suck their cocks and taking turns in every hole for the next 2 hours until they finally unloaded their balls all over her tits, pussy and face.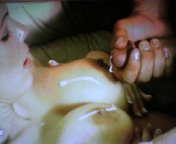 That was the best night of my life, i waited till they left and came out of the closet and told her i loved her and helped her get into the shower to clean up and we went to bed and fucked like animals in the morning. - Tracy & Steve tracynsteve @ optusnet.com.au
CUCKOLD CENTRAL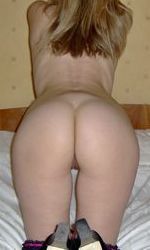 HotWife Janice
I spend alot of time online chatting with and then meeting other men
Cuckold Links

Blogs/Sites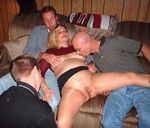 Cuck Images
I am listed on: