Cuckold Husband Video
TOP CUCKOLD SITES
Cuckold Pages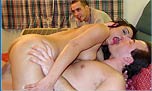 Please Bang My Wife
ARCHIVES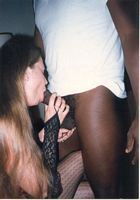 She Cuckolds Me
I am forced by my love to find men online to please her. - Wimp Hubby
Monday, July 14, 2008
Cuckold's Tahitian Pleasure
My name is Michael and I have been married to my wife April for nearly thirty years. When I married April she was a virgin and she assures me that she has not fucked any other man until the incident in Tahiti in 1999.

In Early November 1999, my wife April and I went on vacation to Tahiti for our 20th anniversary. We stayed at the Club Med for five days. The weather was great; every day had been sunny and hot. We swam, snorkeled, sunbathed and of course, fucked with each other to our hearts content.

On our third day there, we decided to spend a few hours on the unoccupied little island across the waters from Club Med. We went across on a boat with a number of other club med guests. All the guests stayed at the sandy part of the Island while April and I decided to go around the back of the Island which is mainly rocky and with very little sandy spots. It's about 30 minutes from where the boats left us and were we where to be picked up from in some four hours later. We went there for some privacy and do some skinny dipping as well as, take some nude pics. (see pix below).



We took a number of nude pics and then went skinny dipping. It was not long that we were in the water that we noticed, this native, a young man around 20 years of age coming from the bushes and in to the water. He was totally nude with an erect cock. I am sure he must have been watching us. He went in to the water a few meters away from April. He did not say a word to us. Given that we were also naked we continue swimming and when we had enough we walked out of the water, put our clothes on, and walked over the other side of the island to catch the boat to return to Club Med.


April and I did not talk much about it except to comment about the size of his erect cock. April thought that it would been around 9 inches long very thick.

The next day we decided to go there again, to do some nude snorkeling, as well as to take some video shots of the scenery and of April swimming naked. We took our snorkeling gear and video camera and took the small boat to go across to the island.

As we wanted privacy we walked around the back of the island again were it was rocky and densely vegetated, the same place that we were the day before. We had a very good look around and there was no one to be seen. April striped naked, put on her snorkeling gear and jumped in the clear and warm waters of the island. She and I snorkeled for a while and then took some nude vide shots. April was in her element. She looked great in her poses. Frontal shots, shots from behind, shots with snorkels and many other shots were taken.

Having taken enough Video footage of my wife. I took my video camera and walked some distance further around a bend, away from April's view, to take some scenic video footage.

April did not follow me but decided to stay with our belongings enjoying the hot sun on her beautiful naked body. I must have been away from April no more then 15 minutes when I walked back to where our belongings were. I cut across the bushes and when I neared the place where our belongings were, I heard some moaning but could not see through the dense vegetation. For a moment I thought it was my wife masturbating as she would often do. So I quickly rushed around the bushes and out in the clearance in order to video tape her in the act. I came out of the dense vegetation a couple of meters from where April was standing. To my surprise there was my wife standing in the nude and a young native wearing only a T shirt and nothing else standing behind her with one hand on her tits and the other holding her cunt. She had one arm twisted behind her holding in her hand this massive black cock whilst the other hand was holding a fresh coconut which she had been using the juices to lubricate her body.

I was surprised of what I saw. I had only gone for about five minutes and when I returned I found my wife holding on some strangers cock whilst the stranger was groping her tits and pussy.(see pix below).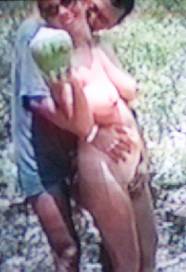 I was shocked but at the same time I was also excited and with out saying a word, I immediately pointed the video camera towards them and commenced recording.

"I am getting an oil rub", said April when she saw me, She continued stroking the strangers cock. I said nothing and continued recording. The stranger, realizing that I had no objection to what he and April were doing and, April was still stroking his cock even though I was in their presence, he moved in front of April, went down on his knees, and whilst she was standing with her legs apart. He started eating her cunt. (see pix below)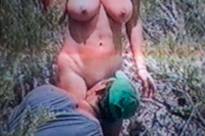 He stood up and sucked and licked April's tits. Back down to her cunt, he turned her around, smacking her ass with the palm of his hand. Up again, pressing his cock on April's ass, one hand on her tit and the other fingering her pussy. He kisses and bites her neck and tells her he wants to fuck her. Seeing all this unfolding in front of me I got such hard on that my cock was bursting to pop out from my bathers. I still remained silent and kept on recording the porno movie with my wife being the main star.

April was on heat she loved everything he did. She wanted him, she wanted him bad.

"He wants to fuck me" she says to me. "Do you want him to fuck you?" I said to her.

"I don't know, anyone can walk by and see us" replied April.

"Maybe you can suck him", I said to her.

"I did that before you came but he now wants to fuck me" said April..

"I said to her I have no problems to do whatever you want to do. It's your choice. If you want him to fuck you then go ahead and fuck with him, if you do not want to fuck with him then don't fuck".

While this discussion was going on, the stranger had his tongue licking April's cunt whilst his hands were massaging April's ass. April was enjoying all of this and started moaning again. She wanted him, she wanted to fuck with him and given that I did not raise any objections she accepted the stranger's invitation to fuck.

The stranger, holding my wife by the hand led her into the bushes whilst I followed from behind. They reached a small clearing some 20 meters from the rocks. The stranger took of his T-shirt, laid it on the ground and told April to lay on it on her back. April did as she was told. She laid naked on her back with knees bent and spread apart giving a comfortable access to her pussy. The strangers went down on his knees and stuck his head between her legs. He was sucking her cunt hard. Whilst he was sucking her she was grabbing her left tit and squeezing her nipple. She moaned and groaned with every lick of his tongue. He moved to her side, lifted her legs a few inches of the ground, raising her cunt to a level where he could eat her from behind. This action excited April and she moaned and groaned to an orgasm. He placed her ass to ground with her legs in the air and whilst he was on his knees in front of her cunt he laid his chest on her belly with his ass in the air. He took a hold of his massive erect cock and moved up and down her clit. (see pix below)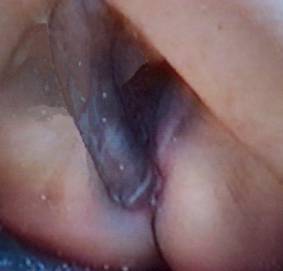 He started to tease her, he would insert the head of his cock in her cunt, give it a couple of thrusts and then pull out. April went wild. She moaned and groaned like the slut she was. She cried for more, so he gave more, with one hard thrust all of his cock was in April's cunt. She screamed with ecstasy. He moved in and out of her cunt with his testicles were slapping on my wife's ass.

By this stage I was on the ground, behind my video camera, about a foot away from my wife's cunt, so close that I could smell the odor of her juices, I was watching and recording every movement of this stranger's cock in my wife's cunt. I had a clear view of this massive cock with its balls dangling behind entering and exiting my wife's cunt.

My cock was throbbing so hard that I could no longer restrain myself from the action and, knowing how April wanted to suck cock I went over to her and squatted over her face giving her my cock to suck. April grabbed my cock and guided it in her mouth. April had now a cock in her mouth and a cock in her cunt. Double the excitement and double the pleasure. She sucked my cock whilst being fucked by the stranger's massive cock. The stranger pulled out his cock from her cunt and again went down on her, fucking her with his tongue. She liked that very much and took a hold of the strangers head pushing it on her cunt not allowing him to move away from this action as it gave her great pleasure. Her mouth full with my cock and her cunt full with the stranger's tongue she exploded into another wild orgasm. All this was too much for me and I too exploded into a wild orgasm filling her mouth with my warm sperm. The stranger too was nearing an orgasm so he lifted his head from her cunt, stuck his cock in its place and whilst sucking her tits, he was pumping her cunt until he was about to reach an orgasm. He quickly pulled his cock out of her cunt and stuck it in her mouth. April grabbed that massive cock with both hands and stroked it in her mouth until this stranger filled her mouth with his cum. I couldn't believe my eyes, with one gulp she swallowed his cum then wiped her mouth with the back of her hand and said to the stranger "thank you very much".

The stranger acknowledged her, put his bathers on and left. My wife was silent for a while got dressed, picked up our belongings and headed for the other side of the island to catch the boat for the club med.

Whilst walking back she said to me,"Gee I must be a slut to do what I did and the fact that I enjoyed it so much, I am sure that I am a slut. Thank you for letting me do what I did ". I told her that is I who should be thanking her for doing what she did as I enjoyed every minute of it. I enjoyed it so much that words can not describe it. I further said to her "You are not just a slut, you are my slut. You are my friend, my lover, my wife and my slut and I love you very much.".

We do not talk much about that incident but that incident was an eye opener for us and since then we are not afraid to act out our feelings if and when the situation presents itself. Since then there has been three other occasions that we let go of our feelings and sexual desires. Each of those occasions was acted upon spontaneously. Nothing was planed. - mikecox69 @ hotmail.com
MEET KINKY CUCKOLD COUPLES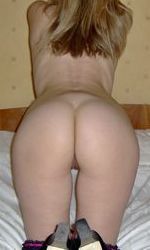 HotWife Janice
I spend alot of time online chatting with and then meeting other men
Cuckold Links

Blogs/Sites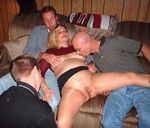 Cuck Images
I am listed on: