Cuckold Husband Video
TOP CUCKOLD SITES
Cuckold Pages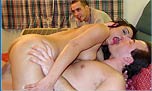 Please Bang My Wife
ARCHIVES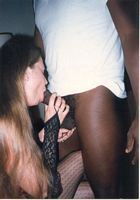 She Cuckolds Me
I am forced by my love to find men online to please her. - Wimp Hubby
Friday, June 13, 2008
My Wife Terrorizes Me!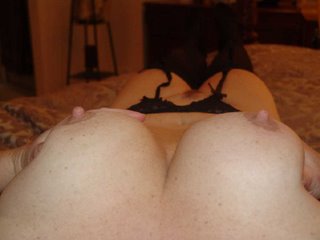 To: The Cuckold Blog Webmaster & Readers;

I never heard of cuckolding ten years ago when we married. But I knew from our dating days that it turned me on when Eve flirted with guys. She was a big time flirt. But after we married she stopped.

Eventually I got up the nerve to broach the subject of another man while we were in the mood. She laughed it off as a cute fantasy. For years I kept bringing it up and she kept laughing about it. I had completely given up. Then after it never being mentioned for months she brought it up. Out of a clear blue sky and not during sex play. I didn't know how to respond. We had never seriously discussed it. It was always bedroom talk. Suddenly she was asking, in a restaurant no less, if I was serious about her making out with another man. With no warning I was on the spot.

Was it just a fantasy? Was she serious? Was she just teasing? Was she testing? I thought for a second and said it would be fine by me. She asked if I was sure. Yes. Then she said to take some time and think about it. She would not bring it up again. It would be up to me.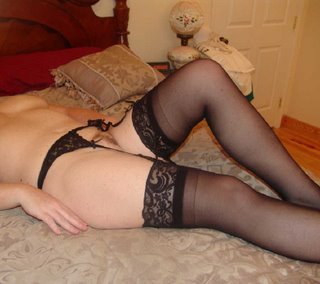 It was all I thought about the next day. I had found a cuckold site by then, not this one. Its now shut down. But I had a good knowledge of some of the aspects of cuckoldry.

That night I started to tell her I wanted to give it a try. She said no. If she did it she would be the one giving it a try. If she liked it she would continue. If she didn't she would stop. But I would have no say so make up my mind now as it's the only control I have.

By then I was hooked on the fantasy of the whole thing and knew how many guys would love to have been in my position.

I said go for it.

I asked if she had someone in mind. She smiled coyly and said none of my business.
In time I found out. She bowled in a Fri. league and there was a men's league on the low end and the women were at the high lanes on the other end of the alley.

A guy had his eye on her for months and finally approached her for drinks one night. She accepted immediately. She had been watching him watching her. They exchanged personal pleasantries and when she said she was married he said he assumed it because of her rings. At the time I knew nothing about them. Also I was unaware she had visited some cuck sites that I had been to. She said she had a guy in mind but nothing more.

She and her fuck buddy got into it hot and heavy in no time. I assumed it was a bowling buddy since instead of coming home by 10pm she was getting home at midnight and later. But when I asked her about her guy she would just say the deal is that she decides where everything is going.

I can only assume her visits to the cuck sites is what began to influence her behaviour. She began commenting on my size. I'm not huge but an honest six inches. Yes. Maybe on the slender side. But not that big a deal.Then comments about why I came so quickly and why I produced so little semen. Then she wanted me to do it twice in the same night and when I had trouble with that she began telling me how other men could do it two or three times in an hour. How long they could last and how much they filled a woman with their cum. Instead of enjoying the cuckolding I found myself losing confidence and self esteem. Erections were coming farther and farther apart and they were barely hard enough to effect penetration.

I decided the cuckold thing had to end. I sat down with her and told her how I was being affected. I asked her to break off her current relationship so we could go back. She looked at me as if I were crazed. "you want me to give up sex?" I said of course not. We would continue to have sex. She shook her head in astonishment and proceeded to wound me mortally.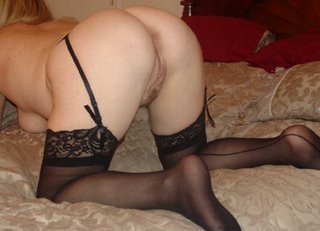 "I let you fuck me because you're so pathetic in bed I know you will never get laid any where else. But it most certainly isn't sex for me. It is two minutes of my body you have the use of, which lately hasn't been very often."

Finally some months later as the result of this cuck site, I'm sure, she began telling me about her sex life. It has helped immensely. It was us sharing. I get normal erections and she has taken to teasing me about things like me being a cuck and how I'm lucky she has not decided to mention it at the hair salon and stuff like that. I know she is just playing a game but when she threatens to out me to someone it terrorizes me. She won't tell me if she uses protection but I assume she does since she has never wanted children. I no longer feel as left out of her life as I used to. But I am not included as I would like to be. She has told me to be patient and that in time she will share with me. she will be reading this no doubt as it is one of her sites bookmarked that she gets ideas from. Her pictures are attached and my hope is high. I think, in her way, we are getting closer. - Thomas

WHERE CUCKOLDS MEET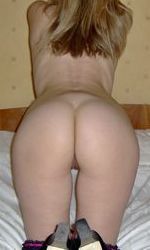 HotWife Janice
I spend alot of time online chatting with and then meeting other men
Cuckold Links

Blogs/Sites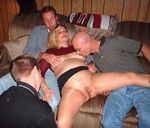 Cuck Images
I am listed on: