Cuckold Husband Video
TOP CUCKOLD SITES
Cuckold Pages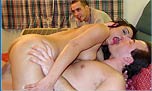 Please Bang My Wife
ARCHIVES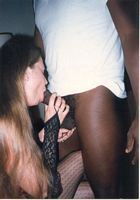 She Cuckolds Me
I am forced by my love to find men online to please her. - Wimp Hubby
Friday, June 06, 2008
My Wife Started Hotwifing Again !
Hi Blogmaster,

Thanks for your reply. I attached the pictures of my wife and have the details of my wife's and mine current situation. Finally she has started hotwifing again. Until about 6 months ago she had a young 25 year old guy (she`s 36 by the way) who was her steady lover.Things were very passionate between the 2 of them and of all the lovers she has had over the years he was her favourite.

She would never refuse him sex and over the course of their year long relationship he would often have her as often as every second night. Unfortunately about 6 months ago he decided to move out west for work. The night before he left, my wife went out with him and they went back to his house and she spent most of the night having sex with him. As a going away present she let him fuck her ass. She really enjoys anal sex but this guy was about 8" long and fairly thick so although he had tried to get in her ass before it had just ended up being too painful for her.

The night before he left though he fucked her ass twice and her pussy once. Her lover was aware that I knew he was fucking her but he would never fuck her at our house and I never met him. She would tell me all the details of their "dates" when she came home as I licked his cum out of her pussy. During their relationship He always got to fuck her first except for maybe 3 or 4 times and I would have her after she came home from being with him.

The best way I can describe the way my wife was during her relationship with him is "blissfull". She was always happy and always sexually satisfied. Other than getting jealous a couple times because he was fucking her so often and wouldn`t let me watch the two of them together I was very happy too. I`m sure my wife was in love with him although it isn`t something she will admit.

Since her lover moved away I have been looking for a replacement for him at places like AFF. We have had tons of responses but many of them want to go out with her exclusively which means we'd have to break up. Not something we want. When she goes out she has been hit on constantly by other guys, but she would never "date" any of them. She is a very attractive wife by the way and always turns mens heads.



I really started to push her into seeing other guys again and it got to the point where we had a huge argument over it last week. She made it clear to me that she will decide who and when she is going to fuck. It took a couple days but we smoothed things over when I told her I was fine with her decision.

My wife works part time waitressing at a bar and she had to work this past friday night. The bars here are open until 2 a.m and by the time they restock the coolers and clean up she usually doesn`t get home until 3:30 or 4 a.m. and sometimes it is later if she goes for coffee or drinks after or goes to get fucked which she has from time to time. When she came home in the morning she undressed and climbed into bed. I woke up as she got in and asked her how her night was. She replied that it was good but she was bad.

I asked her what she meant by "bad". She was having her period so I didn`t think she had been fucking. She does`nt like having sex and is usually bitchy during her period. In fact only her previous lover has had sex with her once during her period and that was only because she thought it had ended.

She snuggled up beside me and gently started stroking my cock. She told me that a guy she had sex with several times over the last few years showed up at the bar with some friends of his. She said she really didn`t say too much to him during the evening but he left when the bar closed but then called her a short time later and asked if she wanted to get together. She told him that she was having her period but he wanted to see her anyway. She said ok so he came back to the bar and she let him in and he sat there and chatted with her and the other barmaid while they cleaned up.

They were almost done and my wife went to the ladies room. He followed her in there and started kissing her and rubbing his cock against her ass. Telling her "see how hard you make me". He wanted to fuck her right there but she said no. He then said he wanted her to go parking after. She said ok but she was having her rags and couldn`t fuck him. He is cocky so he told her he would fuck her up the ass. They left the bar and went to a place in her car where they have gone parking before. They talked for awhile and then started kissing. He lifted my wife`s shirt and took her tits out of her bra and started sucking on them. My wife took his cock out of his pants and he told her to suck it. She leaned over and took his cock in her mouth and started blowing him. While she was giving him head he reached down the back of her jeans and started fingering her asshole. He told her again that he wanted to fuck her ass and told her to take her pants off. She took her jeans off and they reclined the passenger seat and she got on her hands and knees on the seat and he got behind her. He put the head of his cock up to her anus and slowly forced it into her.

she was still stroking my hard cock as she told me all of the details. After he got his whole length in her ass he let her get used to it and then started to fuck her slowly. He could tell she was getting into it and really started to fuck her hard. He came and then he pulled out and shot his load all over her bare ass. They both got dressed and they talked for awhile.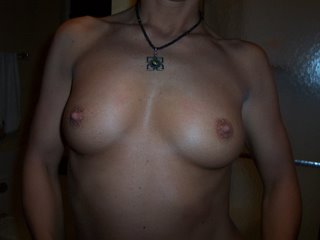 My wife told him she should get going and he told her no he was hard again and wanted to fuck her again. He had her take off her pants again and she layed on her back on the passenger seat. He got on top of her and she guided his cock into her pussy. She had a tampon in so he didn`t fuck her very deep. She rubbed her clit while he stroked her and after she came he had an orgasm and filled her pussy with his seed.

My wife was still stroking me while she told me all this and then she told me she wanted me to fuck her. She didn`t have a tampon in and I sunk my whole cock into her. She rubbed her clit and told me to fuck her hard and deep. We both came within a couple minutes. It was a wonderful bonding moment between us that cuckolding has helped create. Our sex is so much more connected since she started being a hotwife.

Hopefully my wife will keep seeing this guy. He thinks she is a cheating wife and I have never met him. If she continues to see him I am going to ask her to tell him that I know he is fucking her and that I approve of it. I hope that he will become comfortable with the idea and he will start fucking my wife in our bed whenever he wants. We'll see. - Clay
CUCKOLD CENTRAL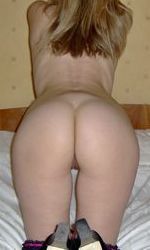 HotWife Janice
I spend alot of time online chatting with and then meeting other men
Cuckold Links

Blogs/Sites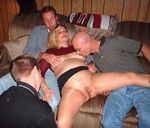 Cuck Images
I am listed on: