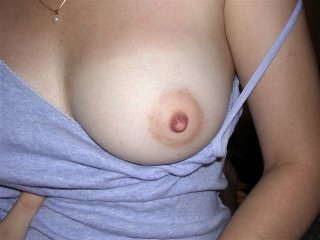 Hey Cucks! This is about us. - My wife and I moved to Texas and started our life in the military. At first we didn't talk much about her with other guys, things kind of leveled off. I believe she wanted to be a straight wife, maybe she wanted a new start in Texas. I spent half my time the first year in the motor pool, the other half was spent in the field. The military is a lonely place for a wife. I could tell she was getting lonely. I suggested she find a job. So she took a job at the PX working in the flower shop. She seemed to really enjoy it and it made things better on both of us.

We started to have party's at our apartment and all the guys would come over. Ann would do a lot of flirting and teasing. I think she liked it that she was the only girl at the party. We had a couple of guys over at the pool one time and she would wrestle with them, and she would swim under their legs "accidentally" rubbing their cocks as she went down. There was a guy named Spc. Thompson who became very good friends with Ann and me.

He would ask questions about her like, "Does she swallow?", "How big are her tits?". Normal military buddy smack. He even asked me if he could titty fuck her once (you can see one of them in the picture I sent). He said his girlfriend didn't have tits and that was something he always wanted to do. Like everyone else he was transfixed on Ann's tits. I played along with it and told him I would bring some pics of her naked, I'll even ask about the titty fuck. I started telling Ann about what Thompson was saying and asking.

I told her he wanted to titty fuck her. She looked at me like are you kidding and laughed. I think she really enjoyed that guys thought she was hot. She asked me what I thought and I told her it was up to her and I didn't mind. I would just want to watch. She said she would think about it. This went on for at least a month and Thompson was asking almost everyday. Well one day I had Battalion CQ duty, that's a 24hr duty where I have to stay on post.

I didn't think anything about it at all. That is until I got off and went to the platoon building to see the guys. That's when Thompson came up and said I seen Ann last night. I was like really where? I went to your house. He said he knew I was on CQ duty and thought this would be the prefect time to see Ann. He went over there and she invited him in. He asked her if I told her about what he wanted. She said I did and she was thinking about it. He said she sat down and told him to come to her. He was standing next to her with her face right at cock level and she reached up and pulled out his cock from his shorts. She started sucking him and jacking it off. I was kind of shocked, how could she do this with out telling me first.

Why would she not call me. Heck I was in the shack all night with a phone bored out of my mind while she was sucking my best friends cock? She sucked him until he was ready to cum and then she took her shirt and bra off. He played with her tits for a long time, he said. She let him do everything he wanted to her tits. He said she even moved behind him and rubbed her nipples on his ass. She asked him where do you want to come, in my mouth or on my tits? He told her in her mouth. She told him he could fuck her titty's until he was ready to come, then he needed to put his cock in her mouth. I couldn't believe this. I thought for sure he was lying, but this sounded a lot like Ann.

I didn't know what to believe. He said he fucked her tits and she would lean up and take his cock in her mouth. When he was cumming she held his cock in her mouth until he was done, then she swallowed it. I wasn't mad at Thompson at all, he was my best friend and we played this game all the time. But he sounded believable this time. I got home and Ann was getting ready for work. I walked in the bathroom and asked her if Thompson stopped by last night, she said yes. I was like so it did happen, she looked at me like what are you talking about. I told her what he said and she laughed. I asked if it was true and she said maybe, maybe not. She would never really tell me. She had to go to work and so I went to bed.

When she got back that evening I was waiting for her. I asked her again did it happen? She said no it didn't. She said he came over and was acting weird and shy, but nothing happened. She then asked, would you be mad if it did? I said no, and she just smiled. She knew I didn't have a problem with her doing this, but yet I could never tell if she did it or not. I never found out. Thompson said it was true, but Ann only confirmed it really. I would ask her during sex and she would say "yes it happened" , but then when I ask did it really happen, she would smile and say "no it didn't". It was a game she played with me. What a rush.

CUCKOLD COUPLES ADS