Cuckold Husband Video
TOP CUCKOLD SITES
Cuckold Pages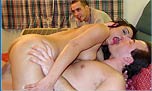 Please Bang My Wife
ARCHIVES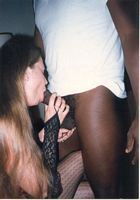 She Cuckolds Me
I am forced by my love to find men online to please her. - Wimp Hubby
Sunday, May 18, 2008
My Wife with University Students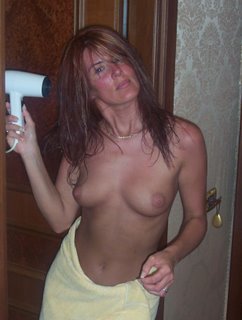 I finally relented, my wife is now fully in charge of our sex lives.

She decides who and how many people fuck her while I watch.

I sometimes participate, but that usually means sucking her cum filled cunt or sucking on a cock to either clean it or get it hard again.

My wife Carrie is 41 years old, 5 foot 5 inches of pure sex. As you can see from the photos she has beautiful brown hair perfect tits, an arse to die for and a big lipped pussy she now keeps permanently smooth.

After our first cuckold experience - she fucked her friend's brother - she decided she wanted to be fucked more often and by more men. I reluctantly agreed, and we set about thinking what friends of ours we could get to fuck her. I knew for a fact that my friends would fuck her in a heartbeat, but didn't think they would be too happy with me sucking their cocks, something Carrie was insisting on, and to be honest I was looking forward to it as well.

We started going to bars near Glasgow University because of the amount of students that drank there and because it was far enough away for us not to know anyone. We both work during the week but arranged our day off for Wednesday, in the hope we could pick someone up on Tuesday night to see if Carrie wanted to fuck him at the weekend.

Tuesday night came and we were looking forward to going out very much. When Carrie came out of the shower (see photos) she saw me and gave me playful poses telling me how that body was going to be for young cock from now on and that I should take a good look. Then I was lying on the bed tugging my cock, I told her I had to do it now just in case I blew my load if she started chatting to somebody she fancied. She said OK and dropped her towel revealing her smooth pussy, she raised one leg and spread her big lips and started rubbing her cunt and talking very crudely. After a couple of minutes I told her I was going to cum, she came over to me and almost folded me in two and told me to wank into my mouth.

She started rubbing my balls with one hand while she held my legs in the other and said if I got a mouthful of cum it was only fair that she got one too. She let go of my balls, held my legs with both hands and started licking my asshole and I immediately started shooting my cum into my open mouth and over my face, Carrie let my legs drop and scraped cum off my face and fed it to me.

She told me to go shower quickly so she could get some students cock in her mouth tonight, she couldn't wait until the weekend. I started to leave the room but looked back and saw my wife with three fingers plunging in and out of her squelchy pussy, my cock started to twitch but I left her to it.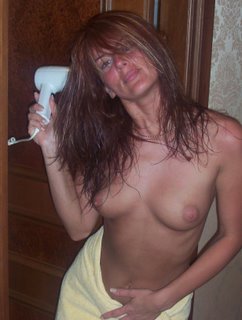 We arrived at the pub around 8 o'clock and found an empty table, I got the drinks in and we settled back to watch for potential cock. About 20 minutes later a group of students came in and after scraping enough money together for a round of drinks sat at the table next to us. They were the usually rowdy lot, but there was one guy who was a bit quieter and I'm sure I saw him looking at my wife's legs. I told Carrie and she stood up, smoothed her short skirt, sat back down and crossed her legs. He was definitely looking. I got another drink for us and then went to the toilet, just as I started to pee, the door opened and the nosey student came in, stood at the urinal next to me, unzipped and started to pee. He said he hadn't seen us here before and I said that's because my wife wanted to try different places and different things. I started washing my hands and he asked what kind of different things.

My mind was racing, should I take a chance and come right out and say it or not, I decided what the hell here goes nothing. I said oh you know, fucking students, threesomes and the like. My face was burning but as I was drying my hands he just said Cool. I returned to the bar and started to tell my wife and she was very excited. The student returned, sat back down nodded 'Hi' in our direction and joined his pals conversation. After they had another round of drinks, they started to leave and I motioned to Nosey to join us. He told his pals he would catch them later and after going to the toilet again he joined us now that his pals were away.

Carrie wasted no time, she quickly told him about her decision to fuck other guys and to see me suck cock, she told him she wanted to suck his cock tonight and if things went well he could fuck her at the weekend. He seemed keen enough judging by the bulge in his trousers, which Carrie was now gently stroking. I went to the bar for drinks and when I got back Carrie said that Frank here was all for it, although he was unsure about getting his cock sucked by a guy, I just said we'll play it by ear and if it happens it happens, if not that's ok.

After another drink we got a taxi home and we all freshened up, when Carrie came out of the bedroom Frank's face lit up because she was totally naked and her pussy lips were glistening, the dirty cow had been playing with her cunt in the room, she told Frank to stand up and she dropped to her knees and undid his trousers, pulling them down to reveal his hard cock.

It wasn't any bigger than mine but it was a little thicker and Carrie started slowly stroking it while telling me how much she was looking forward to getting a big mouthful of cum. She licked and stroked his cock and squeezed his balls while she looked over to me. I then got naked and settled back to watch the show as my wife gently pushed Frank onto the couch and took his cock into her mouth. Even after a few drinks and cumming earlier on, my cock had never been so hard and I started to slowly stroke it as Carrie sucked, licked and teased his cock and balls.

After coming up for air a few minutes later Carrie told me to come over beside her and play with her pussy while she sucked Frank's dick. I was there in a flash and it came as no surprise to find her cunt sopping wet already. I rubbed her clit with one hand while my other hand alternated between dipping fingers into her pussy and rubbing her asshole that was responding to my touch and winking at me. Frank said he was going to cum in a minute, so Carrie told him to stand up and fuck her mouth. She grabbed the cheeks of his arse, he grabbed her head and they both started pulling furiously, seconds later Frank let out a groan and emptied his balls into my wife's mouth, her cheeks bulging then cum running down her chin onto her tits, at the same time I pushed three fingers into her cunt and another finger into her arse and she flooded my hand with her cum.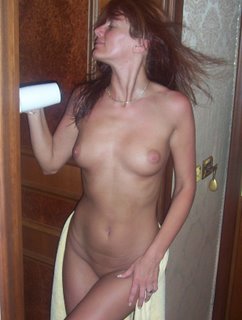 When Frank's cock flopped out of my wife's mouth she took it and offered it to me, without even looking at Frank I opened my mouth and licked and sucked it clean while Carrie squeezed his balls to get the last of his spunk.

When it was spotless, Frank collapsed onto the couch and watched as Carrie had me lick all his cum from her tits and chin and finish off with a big French kiss. I hadn't cum but Carrie said I had missed my chance to cum on her face and told me to get used to it because she only wanted student cum from now on.

Carrie sat beside Frank and started rubbing his cock and asked him if he wanted to get together at the weekend and he said yes. Carrie told him he would have to use condoms for fucking her but it was ok to cum over her face or tits as I would be there to lick it up, he agreed and my wife bent down and started sucking on his cock again as I watched from the other side of the room with my cock starting to dwindle.

Roll on the weekend. - The Newest Cuckold Husband Dan
CUCKOLD COUPLE ADS ONLINE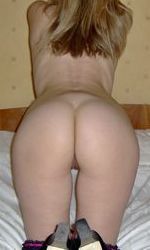 HotWife Janice
I spend alot of time online chatting with and then meeting other men
Cuckold Links

Blogs/Sites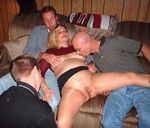 Cuck Images
I am listed on: