Cuckold Husband Video
TOP CUCKOLD SITES
Cuckold Pages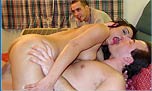 Please Bang My Wife
ARCHIVES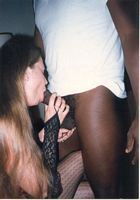 She Cuckolds Me
I am forced by my love to find men online to please her. - Wimp Hubby
Friday, March 14, 2008
My Wife Lisa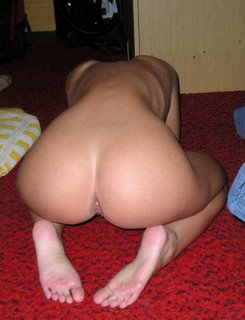 Hi,
I would like to tell you a story about the first and only cuckold experience that my wife Lisa and I had. First off, let me give you a litte background info. We both met in the Military, I was a Marine, and Lisa was in the Navy. Needless to say, both of us are in good shape which you can see from her pictures.

I never had any trouble with women, in fact I was bit of a player before I was married. Lisa was a bit more conservative, but being that I had been with a considerable amount of women earlier, she was more than willing for me to 'discover' her sexuality with her. We always had great sex, what turns me on is watching her. Whether it be her fucking me, giving me head or playing with herself, it turns me on, and she knows it. She often would tell me stories about her best friend who is bi-sexual and she might be a little curious. She asked if this would turn me on. Of course I would say, 'Yes'.

One day, when talking about sex, she brought this up again, and asked what I thought. I told her everything she does turns me on, and that I love watching her, I would like her to try it if she wants, I would just have to be there to experience it with her. I also told her that I have fantasized about her with other men and how that too turns me on. We often talked about our fantasies during sex and kept saying one day we'll try it.

Then one night we decided to go to a dance club, so we got all dressed up. Lisa was wearing this tight little black outfit that looked a little slutty, I loved it. Our friend Eddie came with us, he was supposed to meet a girl there that one of his old girlfriends was hooking him up with. Eddie is one of my old player friends, he is even better at it than I was. Well we got to the club and we saw the girl he was supposed to meet; let's just say she was a little drunker that he likes them, OK, a lot drunker.

When Lisa saw her, she laughed and told Eddie that he can be her 'other' date for the night. This got my curiousity going. We all got a couple of drinks and started dancing. We go dancing quite a bit, but I am not as good of a dancer as Lisa or Eddie, so after a couple of songs, I told Lisa I was going to sit out a few songs. She said OK and started to follow me back to the table. She knows I don't mind her dancing with other men, so when we got back to the table, she grabbed Eddie by the hand and told me she was going to have fun with Eddie for a while on the dance floor.

I knew the drinks were affecting her now, and told her; 'Not too much fun... at least not without me'. She gave me a sly little smile and proceeded to the dance floor. They were out there bumping and grinding all over the dance floor, I noticed I wasn't the only one watching them, after all she did look damn good, and they were dancing a little erotically. Then I noticed her kissing Eddie on the neck every now and then. I don't know if she knew I was watching or not, or if she even cared, after all, we were pretty drunk. 3 am came and it was time to go home. We got a taxi, Eddie wasn't originally going to go home with us, but on the account of his big blind date, he had to.

I teased him and told him that the drunk girl is still available. He laughed, but Lisa said we couldn't send him home with her because she would intoxicate him, and told him he can stay at our place since he lives across town. Well in the back of the cab, Lisa just happened to be sitting in the middle of me and Eddie.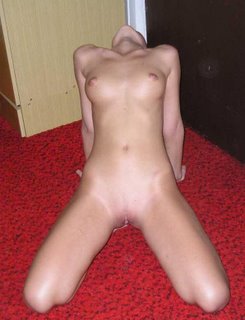 She said, 'Wow, I wasn't expecting to go home with two studs, lucky me!'
And kissed us both on the cheek. You could feel the sexuality stirring in the cab. When we arrived home, Lisa went and got some more drinks and I turned on the music and the blacklight, then she came back and sat down in the middle of the two of us again. She slid a little forward and leaned back, as she did this her skirt rode up enough to see her sexy red panties.

I knew I had to do something, so I started rubbing her leg and kissing her neck. She turned to me and kissed me for a minute or so, and then turned and looked at Eddie. Eddie looked over at me looking for guidance, I gave him a little nod, and he started kissing her. With that, I started to finger her and then pulled off her panties. After doing that for a while and getting her very wet, I kind of sat on her lap facing her, she looked at me curiously and then I pulled her blouse off. That did it, with that, she started rubbing Eddie's dick through his pants, and then he undid them and she started rubbing him a bit.

From there, I leaned her back so she was laying on the couch, I was kneeling on the floor kissing her, and Eddie started to crawl on top of her. All of a sudden she stopped kissing me,she arched back and gave a little moan. I knew he had entered her. Then she started kissing him again, I just kind of sat back and watched. After a few minutes of this, he got off of her and turned her over. From there I entered her from behind, and he went around front and she took him in her mouth. It was hard to do this on the couch, so we all decided to go to the bedroom and finish up.

We ended up fucking the rest of the night away and all passed out naked. Later that morning I woke up, Lisa was facing me and gently rubbing my chest. I looked at her, she had her eyes closed then I realized Eddie was fucking her from behind. I kissed her softly. With that, she rolled over and faced Eddie, then mounted him. I just lay back in bed and watched them for the next hour. In the light, I could see all of her expressions, and that turned me on more than anything.

Watching her is extremely erotic, she can move like no other. Finally he came while she was on top of him, he just stayed inside of her while they kissed for a while. Eventually Eddie had to go home, so we all got dressed and walked him to the door. Lisa gave him a nice goodbye kiss, and sent him on his way. As the door closed Lisa looked at me and said, 'Well that was interesting.' I kissed her and hugged her. 'I love you' I told her, and I'm glad you enjoyed yourself. With that, we we went to the bedroom and made love on and off the rest of the day.

Now we haven't repeated any experience like it for somereason but I'd love to. I think she needs to be in the right mood and I don't want to push her. If it happens again you can bet I'll let you all know. - Karl
THE CUCKOLD MEGA SITE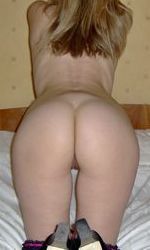 HotWife Janice
I spend alot of time online chatting with and then meeting other men
Cuckold Links

Blogs/Sites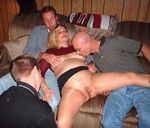 Cuck Images
I am listed on: