Cuckold Husband Video
TOP CUCKOLD SITES
Cuckold Pages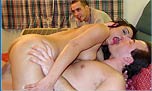 Please Bang My Wife
ARCHIVES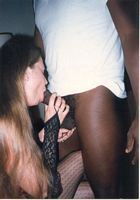 She Cuckolds Me
I am forced by my love to find men online to please her. - Wimp Hubby
Monday, March 24, 2008
My Asian Wife Cuckolds Me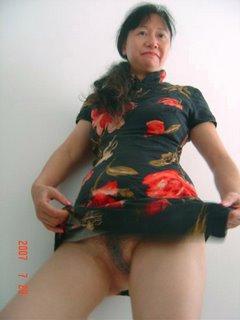 I am pleased to have been Cuckolded four times by my fiancee, who lives in Nanning China!

Two of the occasions I have been able to watch on the web cam through the computer.
Photographs taken by her lovers amaze me.

I started my search for an Asian Bride one year ago. Having been married for 36 years to a woman that spoiled me having 37 different lovers during our marriage. I wanted to find an Asian woman that would be uninhibited about her body, and enjoy being photographed, and looking sexy teasing and flirting with other men. All things I enjoy!

I placed the following profile on an Asian dating site:

Asian Profile

I seek a very special, "perfect woman," to share the reaming years in blissful happiness!

Traditional qualities are fine, but the right combination of contemporary naughty, and nice is more fun. Playful, warm personality.

A little extra padding OK, weight proportional. Preferably age compatible to 20 years younger.

I'm a semiretired Boudoir, and fine art body landscape photographer. My wife should be comfortable posing for alluring, sexy, romantic, and glamorous portraits and be comfortable showing her body.

The companion I seek should love to be photographed in sexy clothes, teasing, flirting, and showing off.

An exciting new life, with never a Dull moment awaits!

My Ideal Person:
Looking for, companion, affectionate lover, spouse who enjoys the same free time activities. Photography, travel, movies, social games, dinning. Gregarious, warm personality, contemporary attributes with an open mind for fun, to explore, and enjoy new adventures! Self confident with sensuous appearance, discreetly sexy and enjoys being noticed and tastefully naughty.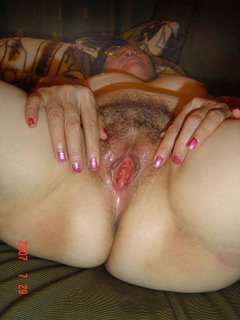 Self confident friendly fun personality, comfortable with or without clothes!
Sexual active, with strong desires! I have been called open minded and that I give the utmost freedom to my wife. One woman is definitely enough for me. I want to love and worship a sexually passionate woman who still fervently craves intimacy and likes to occasionally be discreetly mischievous. I do not require, or expect
that my wife be absolutely sexually faithful to me!

My search found many different women in China, who are mostly conservative, but open minded for change!

Several women sent me interesting personal portraits taken by themselves, but I came up with an idea for finding a photographer for them to pose for, and send photos to me. Two of the women posed and had sex with the photographer. My Fiancee posed for two photographers, and stayed three nights with the second Lover. I was able to watch on his web cam as he posed her for sexy portraits, and made love to her. He was able to capture my favorite image of his semen dripping from her pussy flower.

(see attached photos)

The first lover captured an incredible image in a self portrait of himself inserted, and the flow of his semen. (see attached photo). The experience was so exciting for her that she told her best friend about it. They went together to his home and her friend had sex with him as she watched and helped push his balls as he pumped his penis deeply into her. It took him a a long time to release his semen!

I love her desire to please me and I am helping her find other men which is very difficult in China. Attitudes and laws are very strict there. She attends an English Class in a Restaurant when English speaking men come to meet women. I e-mail one man and got them together for one encounter, but she dose no like his personality. He drinks too much and has a quick temper.

Her forth Lover is very interesting to me because he is like a father 68 years old, and his wife has cut him off. He visits her twice a month, and gives her a little money to help her out. One day I talked her into leaving the web cam on so I could watch. The computer screen was off so he did not know I was watching. They sat together at the computer table for a little while talking to each other. And then he started playing with her breast. My penis got hard instantly. It did not take long. I was surprised as they stood in front of the computer and He inserted her while standing. She has complained to me that she does not enjoy making love to him anymore because he is no longer romantic. He is too quick.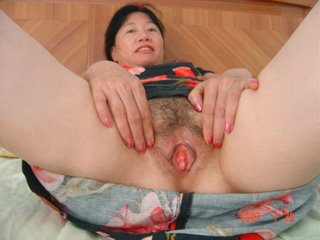 But I still think she likes it, because she gets wet enough for him to insert. I watched as she laid on the bed with her legs spread for him. He looked at her and touched her flower to know it was wet and he climbed on. His buns look very good as they tightened each time he pushed himself deeper. It did not take long for him to release. It was easy to tell when he climaxed. As he got up I could see her working to wipe herself clean from the dripping. I wanted to slip in and lick her myself and continue her pleasure.

She told him the next day that I was watching and he was a little angry, but two weeks later we talked together at the computer and got aquatinted. I assured him the I appreciated him helping her and wanted him to continue to visit. He would always be welcome in our home and could visit any time he wanted!

We chat everyday on the Yahoo messaging (Eugene1504) which is different from my AOL address!

I came up with another new idea to find her and, her best friend new lover friend as personal Tour Guides and Escorts to single men visiting China. I put up a Yahoo group site with photos and links. They are both excited about welcoming visitors!

Eugene
CUCKOLD CHAT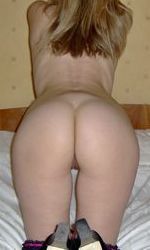 HotWife Janice
I spend alot of time online chatting with and then meeting other men
Cuckold Links

Blogs/Sites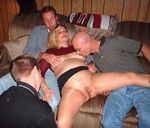 Cuck Images
I am listed on: