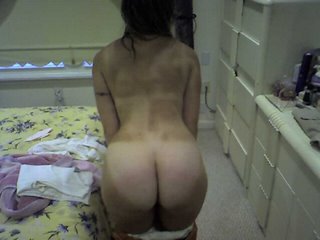 I have spent much time reading all the posts on your blog and viewing all the cuckold pics. I have spent the past 2 years trying to get my wife of 4 years to cuckold me. She has jokingly performed oral on one of my friends for about 30 seconds, and that was the hottest 30 seconds of my life!
A friend from my home town had come to visit us one weekend to see our new house. My wife and I had been an on again - off again couple since our 11th grade year. On one occasion where we were apart, my wife had went with her sister to a party. My friend, Adam was there.

After my wife had a few drinks, Adam made a pass at her. She played the drunk card and pretended she didn't realize what he had just done. A few weeks later we were back together. She waited years to tell me about Adam making a pass at her but swore he never tried anything when we were together.I saw this visit by Adam as my opportunity.
I began role playing with my wife in bed and making her call his name while I made her cum. When the weekend of his visit finally arrived, I was hopeful that my wife would take the hint and sleep with Adam. We started the night off by going to a local bar. I was the designated ... READ THE REST HERE.
CUCKOLDING ARCHIVES