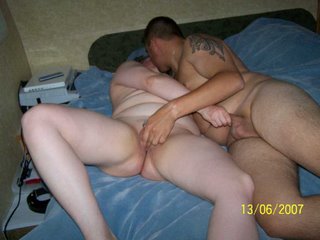 Her Second Exerience
(The attched pics are from an earlier experience with Danny)
The following occured 5 Aug 07' and is the second HOTWIFE experience my wife has had in El Paso. This time she had found a match herself online and I'm proud that she is overcoming her shyness and appreciating sex with other men more. This is an account of her meeting Adam. It was their first experience together and I hope it wasn't the last.
Last night was quick but exciting.
We rented a 2 bed room at a place we had been to before. I was floored at the $175 price but when we got there, we saw why it cost so much. There was an ...
READ THE REST HERE
.
HUSBAND FILMS HIS WIFE AND PUTS HER ON THE NET