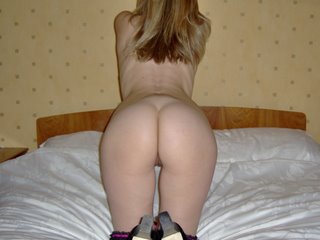 My wife cuckolded me on the weekend. I have a picture attatched so you can see how sexy she is (she gets hit on all the time).

It started with her telling me on Friday that this 18 year old guy kept hitting on her (I'm 35 and she's 28). I asked her if she thought he was cute. She tried to deny it but finally came around to admitting to me that she thought he was very cute.

I immediately felt a rush of jealousy (I've always been very jealous of her) but for some reason I also felt horny about it. I sort of blurted out (without thinking) that she should go for it. Then I waited almost holding my breath for her answer. She was surprised that I would say something like that but she was very eager to go along with it once she determined I was serious.


We laid out the ground rules that I had to be in the room hiding in her closet so that nothing bad would happen - we don't know him and I also feel safer if I'm there.

I ended up watching her get fucked for about an hour or so by this 18 year old stud. Was such a strange sensation seeing them first get naked and then actually fuck. I was hard then soft the hard then jealous and almost came without touching myself twice! When it was over he left and she opened the door to the closet and thanked me with a big kiss saying she had ALOT of fun. I was able to see that!! She also said that she told him to come back next week and that she would make this a regular thing with him. She said it so matter-of-factly and then walked away to take a shower. I came right then. I wanted to know if I am now a cuckold and if this is ok to post on your blog. - Sandro

**Webmaster: Yep, you are a cuckold now. Enjoy the ride!

THE INTERNET'S CUCKOLD COMMUNITY