Cuckold Husband Video
TOP CUCKOLD SITES
Cuckold Pages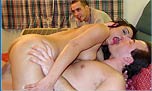 Please Bang My Wife
ARCHIVES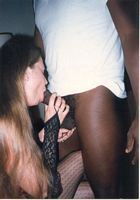 She Cuckolds Me
I am forced by my love to find men online to please her. - Wimp Hubby
Sunday, January 28, 2007
Three Encounters For Me - Hotwife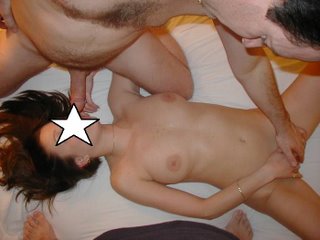 In the last two weeks, I have had three encounters with different men that had varying degrees of success. And would like to hear people's thoughts about why certain situations work and don't work.

First, it is actually a very rare situation for me to have this much activity as I am usually pretty busy as a mom and full-time university instructor. My "target" is one (at the most two) encounters a month. I am the kind of woman who is VERY interested in sex at certain times of the month and other times really NOT. So we try to play during the up times.

But the winter school break just started and we just have gotten back into this lifestyle after a long break due to pregnancy and having a little one around. So there were some new opportunties.

The first encounter was with a new guy met on
AFF
whom I met alone - hubby babysat. The second encounter was with another instructor at school, not sex just a blowjob -- hubby wasn't there. And the third encounter was with a guy I used to be with pretty regularly 3 years ago and who just came back from Japan - hubby watched.

Of the three encounters, by far the most interesting and exciting to me was the blowjob, which even I find strange. I didn't take off any clothes and there was absolutely nothing but a blowjob and a little boob squeezing. I have been trying to sort out exactly why this encounter had the most appeal to me (so as to repeat those elements). The things that worked for me were that this is a friend of my husband's, I have flirted with him for about a year before this, and it was semi-public (we did it in his classroom on the last day of school). We both teach the last period and there were very few students around and his classroom locks so there wasn't any real risk but it felt like it. I also have a whole thing about schools and professors having been one of the many girls who had a thing for her university instructors.

The first encounter in my opinion was good. The guy was nice and polite and even though I came, there was only one small problem. He could last a lot longer than I actually wanted him to and then when I called my hubby on the phone (I have a whole fantasy about trying to hold a conversation on the phone while being fucked) this guy actually THANKED my husband for "LETTING" him fuck me, which is totally not what we are into. It kind of threw cold water on the event for hubby and I.

The third encounter was fantastic. Though I didn't come, I enjoyed the entire event emmensely. This guy is kind of the perfect guy, ex-navy muscular, black, and well-endowed and totally into inter-racial cuckolding.

That being said, the blowjob is still the thing that gets me the hottest in rethinking it. This guy (the blowjob guy) doesn't at all fit the profile that I usually go for and isn't really into cuckolding at all. In fact, I said, "Do you think you could call my husband and tell him I just gave you a blowjob" and he said, "No Way." He knows about our sex life which is why we have flirted a lot but I don't thing any of us thought we would actually do it for real. Another thing making it hot is that I teach every Wednesday night with this guy and I've decided to let him think I haven't told my husband and that I'll continue to offer regular Wednesday blowjobs. He has said he likes secrets.

So I want to hear what people think about their "ideal" situation (fantasy - what they think will be the ultimate thing for them) as opposed to the things they've done that have been surprisingly hot or unexpectedly hot.

My husband Poormissy says that you can't predict how a sexual experience will make you feel beforehand. If you put your fantasies in a row and enact them, it doesn't necessarily click. The things that actually do it for you just seem to happen. This is one picture of our first cuckolding experience with my husband's friend and he.

EmmaK

PS: I have lots of pics at this site.
AFF -
mrsekelly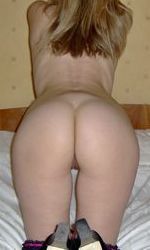 HotWife Janice
I spend alot of time online chatting with and then meeting other men
Cuckold Links

Blogs/Sites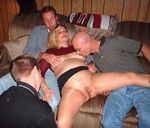 Cuck Images
I am listed on: