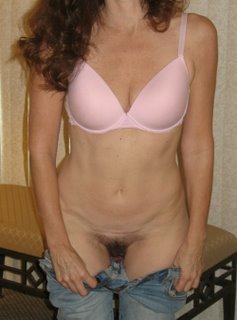 My 37 year old wife told me about a bachelorette party she went to on Saturday night. It was the party for one of her co-workers who is about 27.
She only told me about when we were fooling around when she came home a little drunk and very horny, and she was a little vulnerable.
She told me about the male dancer someone hired to come to one of the ladies houses and how good looking he was. And how after about 20 minutes of him grinding away on all the ladies one of the girls reached into his shorts and started to masturbate him in front of everyone. He was going around letting everyone touch him, if they wanted to. My wife said she only "rubbed it" thru his underwear. That turned me on sooo much! Her touching another cock. She said when he made it back to the bride to be the room was urging her to touch it, but she only did with her finger tips. So one of the other girls rushed over and pulled it out right in front of her and masturbated it right in front of the bride to-be. They all came over to where this was and all watched and many reached in to take a turn at rubbing him off. I asked what she was doing at the time, she said she reached in a couple of times. That got me very excited. She told me a couple of the girls there actually took him into their mouths. I asked her if she did, she said no. She went onto to tell me the bride to-be finally gave in and was rubbing him, switching hands often. The bride to-be also was the one that got to "finish him off" as my wife put it. She said that it was incredible watching another woman masturbate a man to completion. All of the other woman in the room were also enjoying the show she said. God, that got me excited hearing her give me the details!! We are now fantasizing about taking it up another level and perhaps cuckolding in the near future. Until then, here is a picture of my wife. - Cal
FUCK MY WIFE NOW!!!