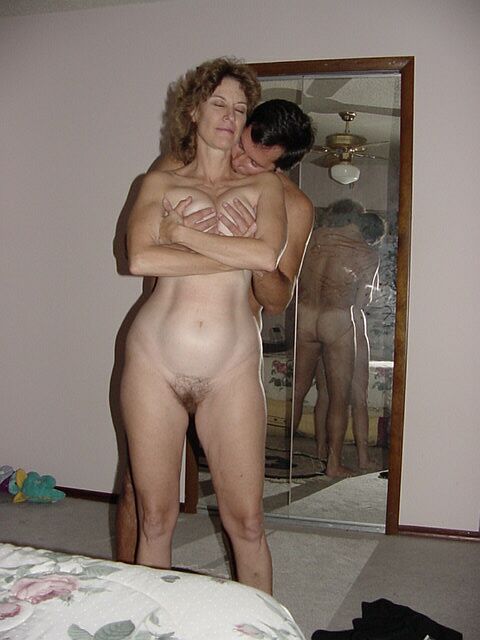 I have about 15 pictures of my wife. Just got the camera out one night to see how far I would get. She was sitting in a chair wearing a nightgown. Pull the nightgown up and took a bush shot. Time to advance, nightgown above breast, take a few more pussy, tit shots. How far can I go. Got a vibrator out, gave it to her and said play with your pussy. To my surprise she inserted the vibrator and was really getting into it. Later that night in bed took photos of her sucking my cock. I was very surprised she posed without objecting. This leads me to our bedroom fun:
My wife and I don't role play much (mostly seems silly to us), but now and then we'll play a game where she's a day time call girl and at night tells me about a customer who fucked her really well earlier that day, telling me everything he did to and with her as she and I relive the event. Leads to some pretty great times in bed.
Anyway, we've been talking about her actually trying out being a call girl, probably just to see how the fantasy would "play out" so finally one day we decided to give it a try. We set it up as a threesome with a guy (we had met online actually) who we were familiar with fucking. He enjoyed fucking her so much that he had no problem giving her money to do it again. And he still gets intouch with us when ever he is in town. We were both so turned on by the first time we had to do it again. It's not like we needed the money it was the dirty/taboo factor that was a turn on. We started having some real fun with it and still have a select few guys that contact us. Not every guy is going to be her dream date and that is what makes it even more a turn on! If the money is right stop by and use my wife as your hooker and leave! How dirty is that!? then we go about our every day life with our own dirty little secret.
I enjoy her fucking other men. Of coarse every guy would line up for a woman thats fucking. So if you want to fuck her as bad as you say put your money where your mouth is and show her what it is worth to you. That makes the line a lot smaller...lol. We recomend trying it. If you don't like it you don't have to do it again. I hope your blog readers enjoy the picture of her with our first guy. - Mark
CUCKOLDING IS KING!!
CLICK HERE TO SEE.