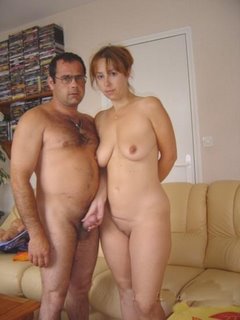 We were at Hippy Hollow near Austin, Texas a few years ago and my 40 year old wife and I were nude in the water just relaxing on a hot day as several other couples of all ages were close by enjoying the day. My wife is 5-8 and not bad looking for her age with nice tits and a nice ass as well. We watched as two younger guys were swimming our way from down the area next to the park and as they got closer my wife told me they were checking her out and they were trying to flirt with her.
It was starting to get dark and several couples had left leaving one other couple and us with the two young guys. One was a white guy and the other was a black guy and both were thin and about six foot tall. I watched as the black guy worked his way around behind the other lady as his friend did the same to my wife as he talked to her he was slowly working his way behind her back.
The other husband was kissing his wife as the black kid slowly reached arounnd her and got a handfull of her breast and as I kissed my wife the white kid was doing the same to my wife with one hand on her tits and the other hand was under the water feeling between her legs from the back. My wife started to breath harder and I felt him lift her up and then she let out a gasp as he entered her from behind.
The other lady was kissing her husband as the young black kid was moving his hips as he fucked her from behind and she seemed to be enjoying it. After a minute or two, My wife started to moan and I could see her was pulling her back to him as he lower down to get a better angle to go deeper in her. She was starting to get louder and was telling him her was too deep and go eazy. After he had fucked her for a good fifteen minutes, And she had cum several times I watched as he rammed it deep and hard as he shot off deep in my wifes pussy.
From her reactions I could tell he was hitting the right places and she was getting off big time as well. I watched as the black kid filled the white ladys pussy with his load and as he climbed out onto the bank I saw his cock was about average size, But after the kid who had just fucked my wife was getting out on the bank, I was shocked to see a semi-hard cock still hanging a good ten inches down his leg shinning with his and my wifes cum on it.
My wife just fell back in my arms exhausted and whispered to me she had just been fucked by a stud horse and that her pussy had never been so full in her life. The four of us watched as the two young men climbed up the rocks with the white kids cock swinging from side to side hanging half way to his knees as he climbed. We have often wondered, If any other women have had the same young man service them as well? Wife walked bowlegged for the next three days.
INTERRACIAL WIFE